Find Our Products
Products
Soft Silicone Baby Teether,Silicone Bead Teether,Silicone Teething Necklace
Price:
US $0.25-$0.55
●Made of 100% food grade silicone, BPA Free, no harmful substances, teether safe for baby;
●Massage the baby's delicate gums to relieve the pain of teeth;
●Colorful and bright colors can attract the baby's attention;
●Baby can easily grasp, exercise baby finger flexibility;
●Promote the development of baby's first teeth.
necklace teether;bead teether;glove teether;silicone bead teether;baby teething glove
Production Details
Safe Material:
1.Food grade safe silicone,no BPA,no PVC,
2.The material is high-quality, non-toxic, tasteless, no bacteria, long-term use is not easy to deformation.
3.It can prevent tearing, wear resistance and long service life.
4.Can withstand high temperature and low temperature, boiled,dishwasher, disinfector safe.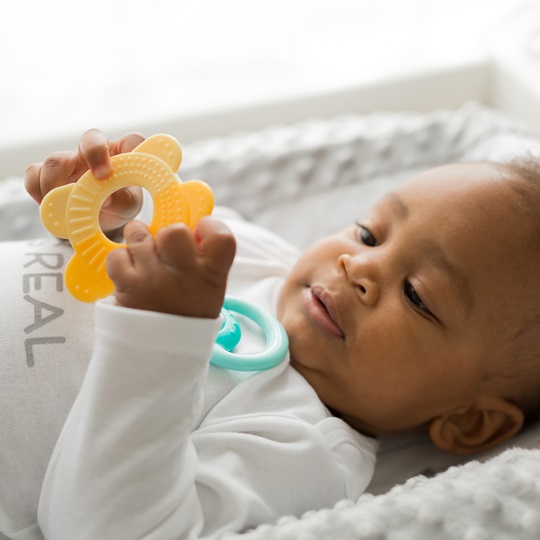 silicone teether;silicone baby teether;silicone toy baby teether;teething ring;filled baby teether.
About Packaging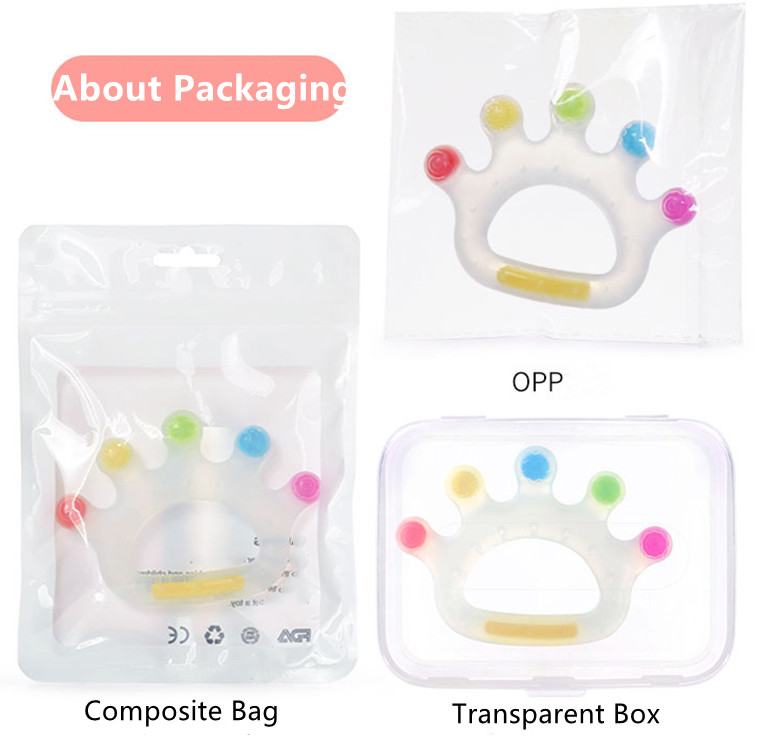 Is silicone teether good for babies?
Silicone Baby Teether is used to relieve baby's teething pain.Baby can promote mouth and hand coordination by sucking and chewing teether,
which is not only conducive to the growth of baby's first teeth, but also promotes its intellectual development.
When the baby is not happy, tired or wants to sleep, it can obtain some psychological satisfaction and security by chewing silicone teether,
can also massage the baby's gums and relieve the discomfort of the gums when the baby is teething.
If You Want to Custom Your Silicone Teether
Please send us your drawings or samples, we will make the best plan in the shortest time;
If you don't have any drawings or samples, it doesn't matter. We have a special design team to turn your ideas into reality!
silicone teether feeder;silicone teether wholesale;silicone teether with clip;silicone teether safe for baby;silicone teether stick;comotomo silicone baby teether;silicone teethers beads;silicone teether diy;Food Grade Silicone Teethers Safe for Baby