Custom Rubber Mould Manufacturer, Injection Mould of Custom Rubber Part from China
Price:
500USD~3500USD/set
Rubber Tooling Type: compression and transfer rubber tooling/molds, liquid silicone injection overmolding tooling
Lead time: 7 days for prototype tooling & samples, 14 days for rubber part production mold
Fast mould design: DFM within 24 Hours after getting customer's drawings
Melon Rubbe offers durable custom rubber compression and transfer rubber tooling/molds for various custom rubber part.
As a recognized manufacturer and supplier, we have devoted ourselves to rubber industry over ten years including custom rubber mold maker, compression molding,
we will continuously exceed our customers' expections by providing excellent service, high performance sililcone rubber products, competitive pricing,
on-time delivery and expectional customer service, we are expecting to become your long-term partner in China.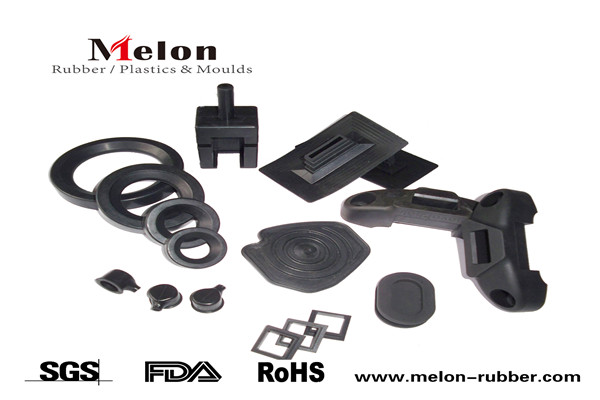 Compression mold quote RFQ Case
Rubber Seal four cavity mold
Compression molding
Hardened steel, 50-52 Rc
Manually operated
Molding material: Silicone, 70 Shore A, "Millable"
Machine is 50 ton, up acting hydraulic press.
In this case the mold will not use a lock plate.
This mold the operator will take in and out of the machine by hand.
Mold heating is not needed as the platens are heated.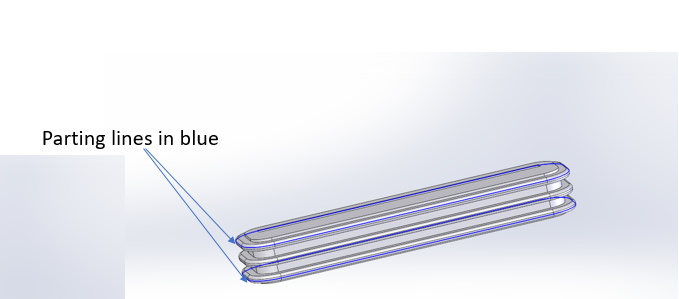 How does to make a rubber gasket by Compression Molding?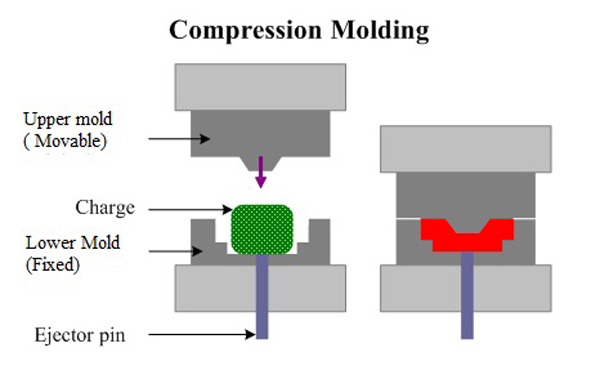 The most cost-effective and widely-used rubber molding method is compression molding. It is best used for low to medium production volumes for larger parts where tightest tolerances and flawless finishes are not required. This process involves compressing pre-heated material into a mold using a press, completely filling the mold cavity and holding it until cured.
Benefits of Compression Molding
Produces more intricate products

Fewer knit lines

Low tooling costs

Rapid production

Handles high durometer materials
Best Used For
Low to medium volumes

Bulky products

Large range of materials

Larger products

Gaskets, seals and o-rings
What is the rubber transfer moulding process?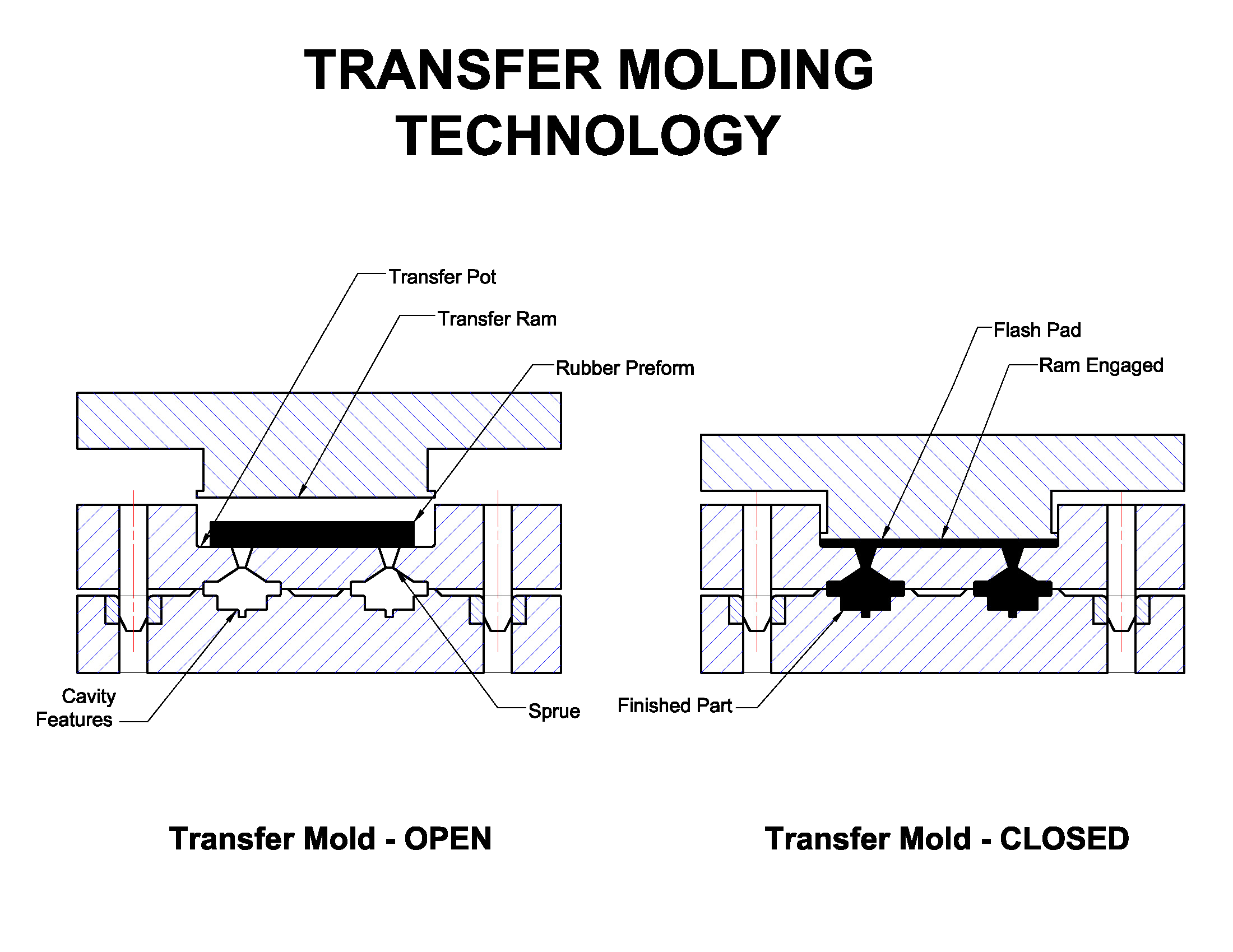 Like compression molding, transfer molding also utilizes a press and mold. The main difference is that in transfer molding, a piston forces the material through a passage into the mold cavity. While transfer molding can be more costly and take more time than compression molding, this method produces more complex products with a tighter tolerance control while still maintaining a higher production rate.
Benefits of Transfer Molding
Handles larger products

Maximum cavity pressure for more detailed designs

Faster mold setup

Higher production rate

Lower production costs
Best Used For
Low to medium volumes

All rubber durometers

Thicker walls

Better surface finish

Tight dimensions and tolerances
What is the rubber injection molding process with rubber gasket material?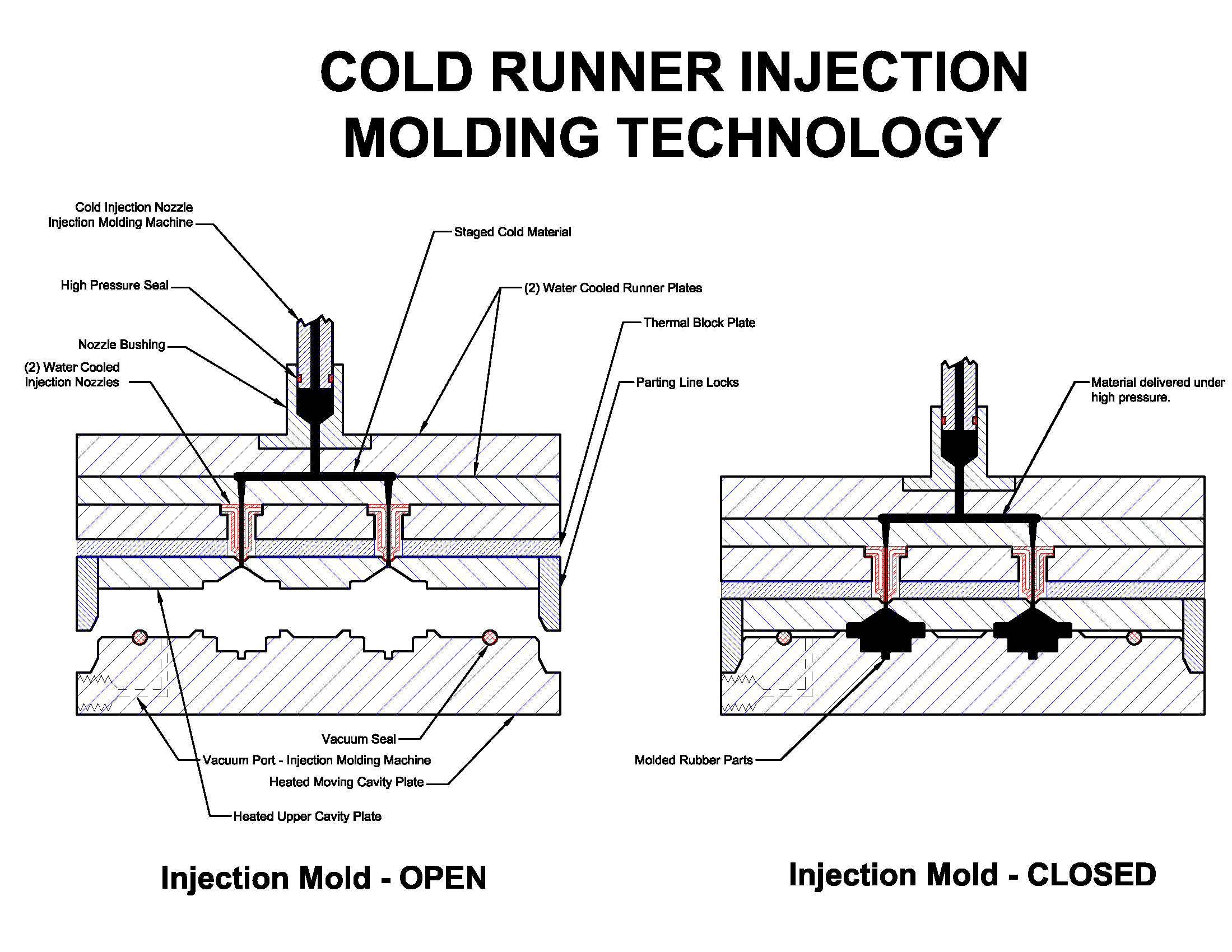 Rubber injection molding is considered the most cost-effective rubber molding way, special for high-volume rubber parts with small size, but high tight tolerance request. The rubber injection molding process is more precise compared with
rubber compression molding and rubber injection way, because the rubber injection molding process is with more better pressure, temperature, material liquid speed control to mould cavities. Of course, the rubber injection mould cost is higher
than other compression mould and transfer mould.
Benefits of Injection Molding
Consistent

Tight tolerances

Faster production times

Cost-effective
Best Used For
For high-volumes

All rubber durometers

Smaller products

Intricate products
How to make rubber part with burrs, no deflashing-Cryogenic Deflashing and Finishing
At Melon Rubber, we offer both deflashing way manual trimming and cryognic deflashing. different part structure, different rubber mould design, different deflashing trimming way.
for example, like to middle or big size custom rubber gasket, manual trimming is more better way to control cost and part quality. also for O-ring or rubber silicone flange gasket, cryogenic deflashing is most versatile and effective way to remove flash from custom rubber part. Flash comes from mould parting line. This is when excess moulded material escapes from the mould cavity during production. In
cryogenic deflashing process rubber parts are placed inside a barrel and liquid nitrogen is used to chill the parts so that the flash becomes brittle. The temperature of the flashing on the rubber is reduced to below its glass transition temperature, a point at which rubber behaves like glass and becomes easy to remove but does not crack the part. Once chilled, the machine tumbles the parts around on themselves allowing all the flash to break off. Cryogenic deflashing does not degrade the parts or harm their finish in any way. Edges stay sharp and recessed areas are completely cleaned of flash.
Rubber Molding Materials (Compounds)
Melon Rubber. has an extensive selection of rubber compounds to choose from. The most common molded rubber compounds we use include:
Ethylene-Propylene (EPDM, EP, EPT)

Chloroprene, Neoprene (CR)

Nitrile, Buna-N (NBR)

Silicone (VMQ)

Viton, Fluorocarbon (FKM)

Natural Rubber (NR)

Styrene-Butadiene (SBR)

Polyurethane (AU, EU)

Fluorosilicone (FVMQ, FMQ)
Butyl (IIR)

Hypalon (CSM)

Hydrogenated Nitrile (HNBR)

Polyacrylate Acrylic (ACM)

Ethylene Acrylic Elastomer, Vamac® (AEM)

Epichlorohydrin (ECO)

FDA Approved (Food Grade)

Color Compounds