Rubber Compression Mold Design
Price:
Rubber Mould material: P20 steel, 718, 2738,H13, NAK80,2344,2343,S136,etc....
Fast mould design: can be within 3 working days after getting customer's drawings
Lead time: 7 days for prototype tooling & samples, 14 days for rubber part production mold
Mould testing: All of the moulds can be well tested before the shipments. Videos for testing the moulds are available.
Mould Type: Compression, injection, injection transfer, extrusion, silicone liquid injection
Shipping Method: SEA,AIR,DHL,UPS,FEDEX,TNT, etc.
Mould making service: OEM/ODM service availabl
Melon Rubber is specializing in the manufacturing of precision rubber mould,including rubber compression molding, rubber transfer molding, silicone mould and liquid silicone rubber injection molding enabling us to meet all of your product specifications depending upon our customer's requirement. we own internal tool making facility to minimize production costs and control extremely tight tolerances. We provide molded rubber product fabrication quantities from prototypes and short runs to large production runs. Even If you do not have a technical drawing, Melon Rubber&Plastic has the ability to reverse engineer your product for you directly from a sample. From simple to highly complex rubber shapes, we takes pride in our ability to consistently produce accurate molded rubber products guaranteed to meet your exact specifications and function perfectly within your application.
Right Tools For the Job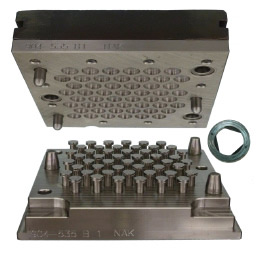 Precision Associates' in-house tool shop builds all the molds we use to produce high quality rubber products. Utilizing the most recent machining technology, our expert mold designers work with our rubber chemists and manufacturing engineers to create the best tool for production yield and part quality.
Capabilities include:
Injection, Transfer, and Compression Molds

Prototype Tooling

Jigs, Fixtures, Knock-out tools

Light Automation

Plating & Heat Treatment of Molds and Components

Machining of Engineered Plastics – PEEK, POM, PTFE and others