Quality Silicone Injection Mold Making in China
Price:
3500-15000USD/Set
Precision Molding: Silicone injection molds enable precise and intricate molding of silicone parts. They offer high accuracy and repeatability, allowing manufacturers to achieve tight tolerances and produce complex geometries with intricate details.
Silicone Injection Mould material: S136,etc....
Fast mould design: can be within 3 working days after getting customer's drawings
Lead time: 25 days for Single cav Mold, 50days cold runner liquid silicone injection mold
Mould Type: Silicone injection Mold, liquid silicone rubber injection mold
Mould testing: All of the moulds can be well tested before the shipments. Videos for testing the moulds are available.
Silicone injection molding is a manufacturing process that involves the precise shaping of heated Silicone or liquid silicone rubber (LSR) into various parts and products via an injection-molding machine. The process is highly efficient and preferred for mass production of complex, high-tolerance silicone parts, owing to silicone's flexibility, durability, and ability to withstand extreme temperatures. used to create a variety of products ranging from automotive parts, household appliances, to medical devices, among others.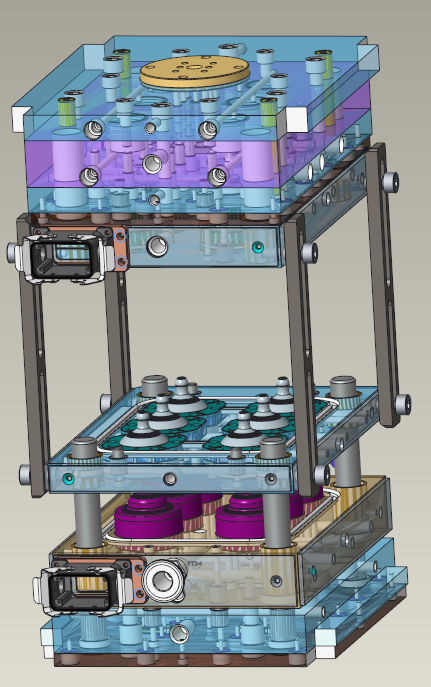 Types of Silicone Molding
There are four primary types of rubber moulding processes. They include:Liquid Silicone Rubber Injection Molding (LSR)/High Consistency Rubber (HCR) Silicone Molding/ Overmolding and Insert Molding,Each type of mold has unique features that make it suitable for specific applications.
1.High Consistency Rubber (HCR) Silicone Molding/Compression Molding
Compression molds are used to create simple rubber products that require minimal detail. The process involves placing uncured rubber material in a mold and then using heat and pressure to cure the rubber. The heat and pressure applied to the mold are used to create the desired shape and texture of the rubber product.
Compression molds are commonly used in the production of rubber gaskets, seals, and other simple products. The molds are made of high-quality steel, which ensures that the molds are durable and can withstand the high heat and pressure required during the molding process.
2.Liquid Silicone Rubber Injection Molding (LSR)/Injection Molding
Injection molding is similar to compression molding, but instead of pre-measured rubber material, a liquid or semi-liquid rubber compound is used. The compound is injected into the mold cavity under high pressure and allowed to cure. Injection molding is a highly automated process and is used to produce large quantities of rubber products quickly.
3.Overmolding and Insert Molding
Overmolding is a hybrid of compression and injection molding. In transfer molding, the insert (rubber or metal or plastic) is first placed into a chamber, The silicone or liquid silicone rubber is molded directly onto or around the base material, creating a multi-material, integrated part.
Overmolding provides several benefits, such as improved grip, cushioning, insulation, and aesthetics. It enhances the overall functionality, comfort, and appearance of the final product. Common applications of overmolding include handles, grips, buttons, seals, and medical devices.
Melon Rubber is specializing in the manufacturing of precision rubber moulding,including rubber compression molding, rubber transfer molding, rubber injection moulding and liquid silicone rubber injection molding enabling us to meet all of your product specifications depending upon our customer's requirement. we own internal tool making facility to minimize production costs and control extremely tight tolerances. We provide molded rubber product fabrication quantities from prototypes and short runs to large production runs. Even If you do not have a technical drawing, Melon Rubber&Plastic has the ability to reverse engineer your product for you directly from a sample. From simple to highly complex rubber shapes, we takes pride in our ability to consistently produce accurate molded rubber products guaranteed to meet your exact specifications and function perfectly within your application.