What is Food Grade Silicone and Why is it Better Than Plastic?
Single-use plastics were made for convenience, but there's no question that plastic is toxic to the environment and our bodies. Americans use 100 Billion plastic bags per year with only 1% of those being recycled. The rest? They end up in landfills where it takes over 500 years for each of those bags to break down. The good news is, we here at Stasher are committed to eliminating the need for single-use plastics around the world and it's the reason why we created the world's first and only plastic-free storage bag that's made out of pure platinum, food grade silicone.
Never heard of platinum, food grade silicone or wondering what the difference is between it, plastics, and other silicones? We break it down for you below.
Benefits of food grade silicone:
· Highly resistant to damage and degradation from extreme temperatures
· Doesn't harden, crack, peel, crumble, dry out, rot or become brittle over time
· Lightweight, saves space, easy to transport
· Made from an abundant natural resource
· Non-toxic and odorless – contains no BPA, latex, lead, or phthalates
· May be 100% recycled at select locations and is considered non-hazardous waste
What is plastic made of?
Plastic that doesn't end up in a landfill often ends up in the ocean and enters the food chain which is a big concern for human health. The harsh chemicals and toxins found in plastic can lead to cancer, infertility, immune disorders and more. these chemicals include:
· BPA
· BPS
· PVC
· Phthalates
Fortunately, you now have a healthier option. Food grade silicone, which is what Stasher bags are made entirely of, is a more flexible, sustainable, and safer alternative to plastic, so it's safe for people and the planet. Unique by design, Stasher is engineered to get people to rethink the plastic in their lives.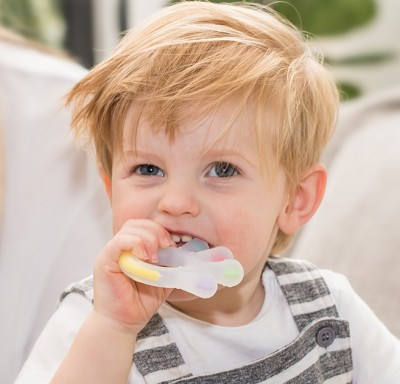 What is food grade silicone?
Food grade silicone is a non-toxic type of silicone that doesn't contain any chemical fillers or byproducts, making it safe for use with food. Silicon, the naturally occurring chemical element that makes up silicone, is a metalloid, which means it has properties of both metals and non-metals and is the second most abundant element in the earth's crust, after oxygen.
The silicone molecule is comprised of silicon and oxygen. Due to its resiliency, non-porous surface and sustainability, food grade silicone is kinda like the Superman of silicones.
While mason jars and other glass containers are great for plastic-free storage, they can break, take up a lot of space, and are inconvenient for taking on the go. Stasher bags make it easy to store your food at home or on-the-go while keeping what you're eating away from plastic.
Is silicone plastic?
No. In fact, most say it's closer to the rubber family than plastic. Food grade silicone (the material we use to make Stasher bags), is free of BPA, BPS, and phthalates. Aka, dangerous-to-your-bod fillers.
Is silicone recyclable?
Yes. Check your local recycling center for information on silicone recycling options. If you're a Stasher customer, you can send your Stasher back to us (for free!) to recycle and repurpose. Contact us for more info.
Is silicone safe for food?
Food-grade silicone is made without petroleum-based chemicals, BPA, BPS, or fillers. It's safe to store food, put in the microwave, freezer, oven, and dishwasher. You can even cook right in your Stasher bag, sous vide style. It won't leak, break down, or degrade over time.
This is why platinum, food grade silicone is so much better for health and our environment. It's also why we're so passionate about our repurposing program to make sure a Stasher can live up to its "endlessly reusable" reputation, even if it means being reused as playground pebbles!
Key words: Food-grade silicone Plastic BPA BPS