How to choose a Pacifier/Dummy/Binky for your baby?
A pacifier or dummy, or Dodie is a rubber, plastic or silicone nipple given to an infant to suck upon.The baby silicone pacifier is a substitute for the mother's nipple. It is a tool to help the baby to be quiet when the baby is crying or sleeping.
How to choose a pacifier for your baby?

Method/Step as following

1 The selection of materials should be excellent-choose medicine silicone material with good elasticity, not easy to break, and have good integrity; be soft and bite resistant; with FDA/LFGB certification, phthalate-free
2 The shape should be realistic-the nipple should have the same silky feel as the mother's nipples and bottle nipple, which can "connect" with the baby's small mouth intact, promote the development of the oral and facial muscles, and avoid inhaling excessive air, which may cause abdominal pain;
3 The integrity is better-it is best to choose an integrated nipple, that is, the nipple and the bottom support are formed at one time to prevent it from falling off and causing accidental ingestion. like whole silicone pacifier or overmolding liquid silicone pacifier
4 The most important thing for the baby to adapt is to choose pacifiers of different shapes and sizes as much as possible. The baby's trial is the most important, and his preference is one of the selection criteria.
5 Breathable type is better-choose a pacifier with a larger vent hole on the panel as much as possible, to avoid skin contact with the panel, causing red mouth and other phenomena.

6. pacifier manufacturer with ISO 13485 certified workshop
better to ensure the quality, clean, safely
END
Precautions
1. Babies of different months should choose different types of pacifiers. (The manufacturer will generally indicate in detail on the product, like 0-4 months pacifier, 4--6 months pacifier, day pacifier and night pacifier) 
2. If the baby still relies on a pacifier after 2 years old, the mother should try to choose a flat pacifier to reduce the impact on oral development.  
3. If the baby has finished using the pacifier, the mother should perform high-temperature disinfection immediately. Unhygienic pacifiers can easily cause gastrointestinal diseases in babies. 
silicone pacifiers could be higher temperatures up to 250 ℃, so do not worry about its quality. 
4. Do not change different types of pacifiers frequently and arbitrarily. Only when the pacifier is aging, deformed, and damaged, it is necessary to replace it, otherwise, it is easy to make sensitive babies feel repelled.  
Melon Rubber, as one pacifier manufacturer, please let us know your design or sample, we could quickly respond and give you price in 24 hours.
of course, our engineer could give you valuable advise according to many years actual processing experience.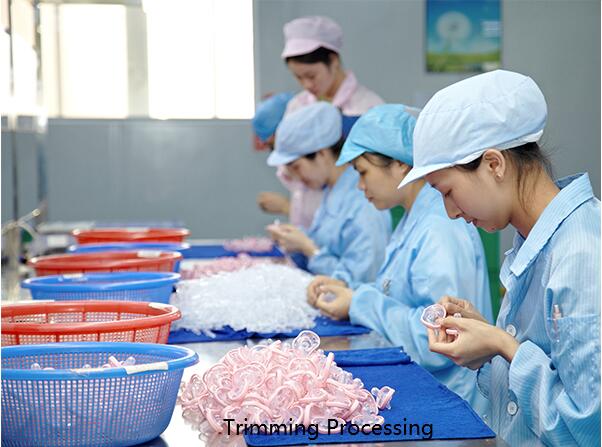 Due to NDA contract, we could not show all our customized baby pacifier, for quality reference, we could send you our self developed one, please contact Anna Yang rubber@melon-rubber.com for free sample