Customized Standard and Non-Standard Seal Rings,O Ring,O Ring Gasket

O Ring Seal
O-ring is a circular rubber seal with circular cross section. O ring is mainly used for mechanical parts to prevent leakage of liquid and gas medium under static conditions. When used for rotary motion seal, it is limited to the sealing element of low speed rotary sealing device. O ring is mainly used for sealing, such as gas seal, water seal, oil seal, etc.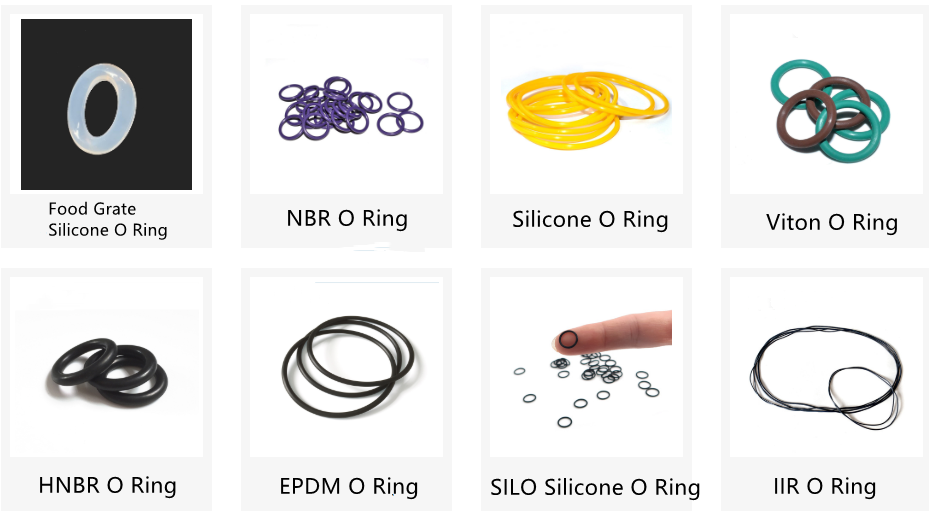 O Ring Material
The selection of O-ring material is of great significance to its sealing performance and service life. The performance of material directly affects the performance of O-ring. In addition to the general requirements of sealing ring materials, the following conditions should also be noted for O-ring:
(1) It is full of elasticity;
(2) Appropriate mechanical strength, including expansion strength, elongation and tear strength.
(3) It has stable performance, is not easy to swell in medium, and has small thermal shrinkage effect (Joule effect).
(4) It is easy to process and keep precise size.
(5) No corrosion of contact surface, no pollution of medium, etc.
The most suitable and commonly used material is rubber, so most O-rings are made of rubber.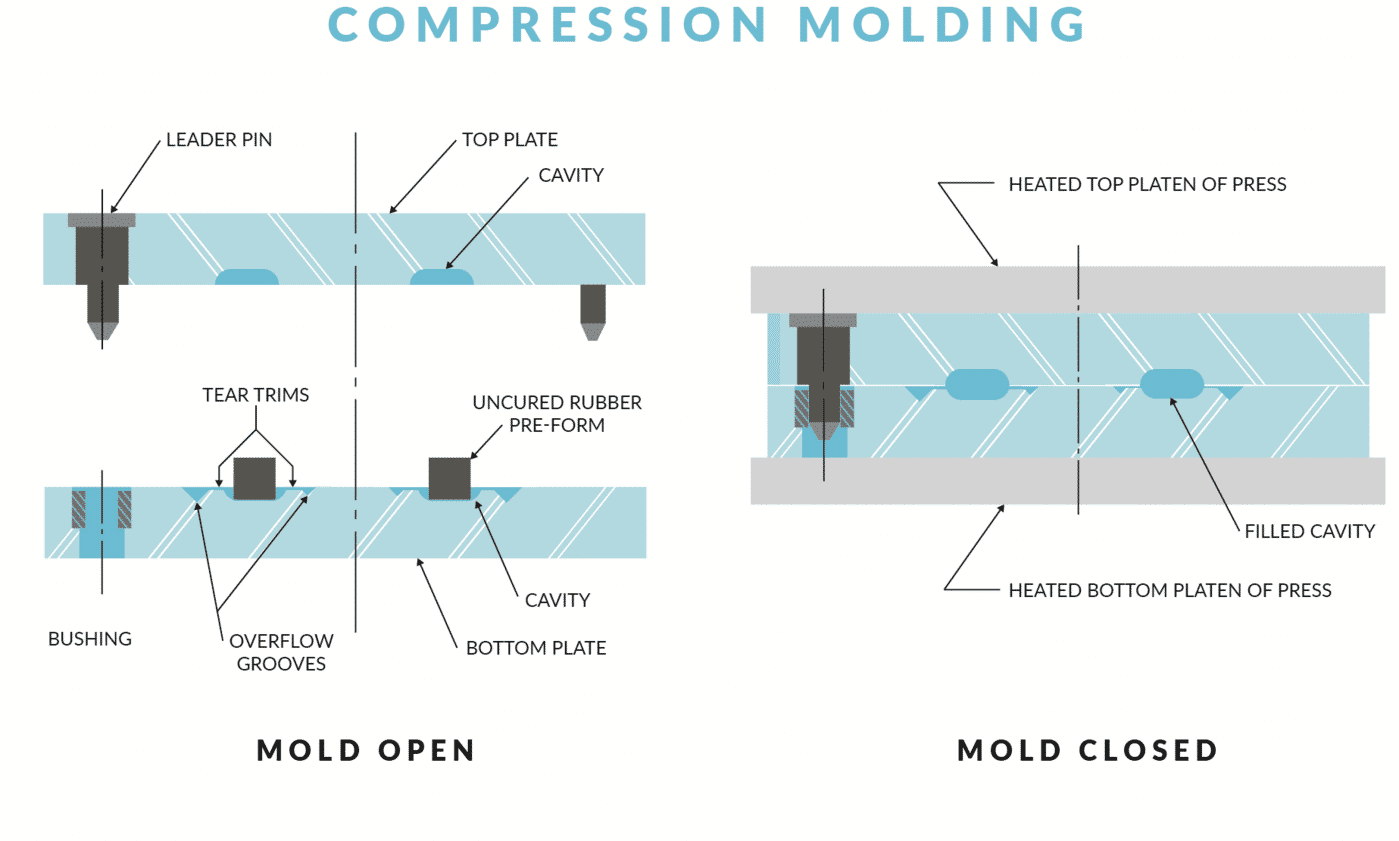 NBR o ring: also called Buna-N o ring. It is most widely used and the lowest cost rubber sealing material at present. NBR o ring has excellent oil resistance,which is used in petroleum hydraulic oil, glycol hydraulic oil, gasoline, water, silicone oil and others. NBR is not suitable for polar solvents, such as ketones, ozone. NBR O ring normal work temperature range is - 40 ℃ ~ 120 ℃. NBR o ring is not suitable to be used as insulating sealing.
Viton o ring: Viton o ring also called FKM o ring.It is resistant to chemical corrosion, acid, alkali, ketone, ester, ether, strong oxidant and most of the chemicals. The maximum heat resistance can reach 300 ℃. Usually used to solve the sealing problem of complex environment, the sealing effect is excellent, and can be used in very strict environment.
EPDM o ring: It has good weather resistance, ozone resistance, water resistance and chemical resistance. Suitable for sealing in high temperature steam environment. It is suitable for bathroom equipment, car radiator and car brake system. Not suitable for food use or exposure to mineral oil. Generally, the temperature range is - 55℃~170℃.
IIR o ring: excellent air tightness, heat resistance, sunlight resistance, ozone resistance, good resistance to polar solvents such as alcohols and ketones, can be exposed to animal and vegetable oils or oxides. It can be used in chemical resistant or vacuum equipment. It is not suitable for use with petroleum solvent and kerosene. The general temperature range is - 50℃ ~ 110℃.
Silicone o ring: silicone has excellent heat resistance, cold resistance, ozone resistance and anti-aging properties. It has good insulation. Silicone o ring is suitable for household electric water heaters, electric comforters, microwave ovens, water dispensers and other household appliances. Food grade silicone o ring is suitable for food safety sealing components, such as the sealing ring of storage tank lid, water cup cover and so on. Medical grade o ring is mainly used for the sealing of medical accessories. Silicon o ring normal work temperature range is - 55 ℃ ~ 250 ℃.
When designing and selecting, we should understand the characteristics of various kinds of rubber, and make reasonable selection.According to different conditions, different materials can be selected to adapt to it.
O Ring Sizes
There are two main o ring sizes: standard o-ring size and metric-o ring size.
Standard size is AS-568b.USA AS568 o-ring standard sizes are the most commonly used o-ring sizes in the world. Refer to our standard o-ring size chart to find USA AS568 o-ring dimensions.
Metric o-ring sizes are Japanese Metric O-Rings (JIS) & European Metric O-Rings (DIN).Use the metric o-ring size chart to find common metric o-ring sizes by cross section, inside diameter, and outside diameter.If you want to know more about o ring size chart, please contact us.
We can produce standard o rings size and metric o rings size according to o ring size chart.In addition,customized non-standard size o-ring according to the actual application needs of customers,including small o rings and large O rings.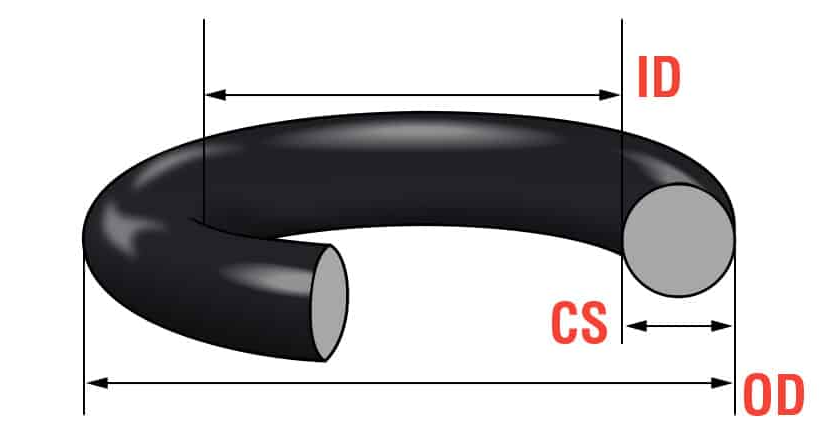 As a Rubber O Ring Manufacturer
Melon seal ring has been successfully sold and widely used in various industries, such as automobile, aviation, machinery, petrochemical, medical, food, electronics and other industries, and has won the praise of customers. We have strong ability to solve practical problems in high and low temperature resistance, strong acid and alkali resistance, chemical corrosion resistance to organic solvents, and high wear-resistant sealing. According to the customer's drawings or samples processing and production; at the same time, the company has strong new product development ability, according to the requirements of users research, development, design and production.
We Offer various types and performance of o rings:
*o ring washer & o ring gasket
*high temperature o ring
*high voltage o ring
*chemical resistance
*food grade FDA o ring & medical grade o ring
Any O-Ring Size:
USA AS568 O-Rings, Japanese JIS O-Rings,European DIN O-Rings ,Custom Non-Standard Size O-Rings.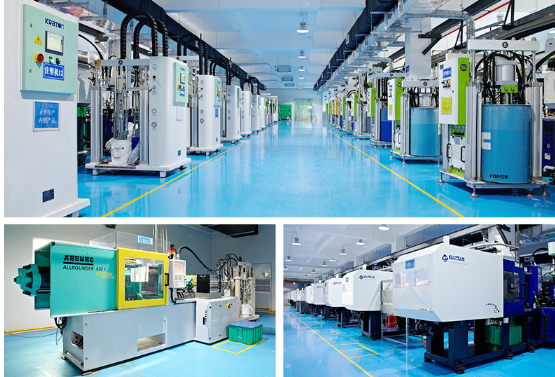 Contact Melon Rubber Now!
Melon rubber manufactures high quality, high precision O-rings and custom rubber gaskets, rubber plugs, sealing parts and other rubber molded products. We offer the best products and the best customer service at the best price.
If you need quotations for Standard or Custom rubber products, please contact Melon Rubber for more information. We are looking forward to meeting your rubber sealing needs.