Waterproof Shoe Covers Versatile Overshoes for Rain, Mud, Beach, Snow, Gardening, Heavy Cleaning Jobs and Outdoor Activities
During the rainy season, friends must have a deep understanding.
In wet and rainy climates, it is difficult to dry the shoes once they are wet. Especially when the rainy days came, the rain was continuous, and the shoes at home were worn over and over again.
How can I keep my shoes from getting wet?
What about the rain boots? Most rain boots are cumbersome and can't be worn at important occasions. Many people wear rain boots on their feet, and bring a pair of other shoes in the bag. It is a bit of a hassle to go to the company and school.
With this waterproof silicone shoe cover, these problems can be solved. When you go out, put it outside the shoes, go indoors, and take off.
With three easy steps, you can get the action of wearing shoes.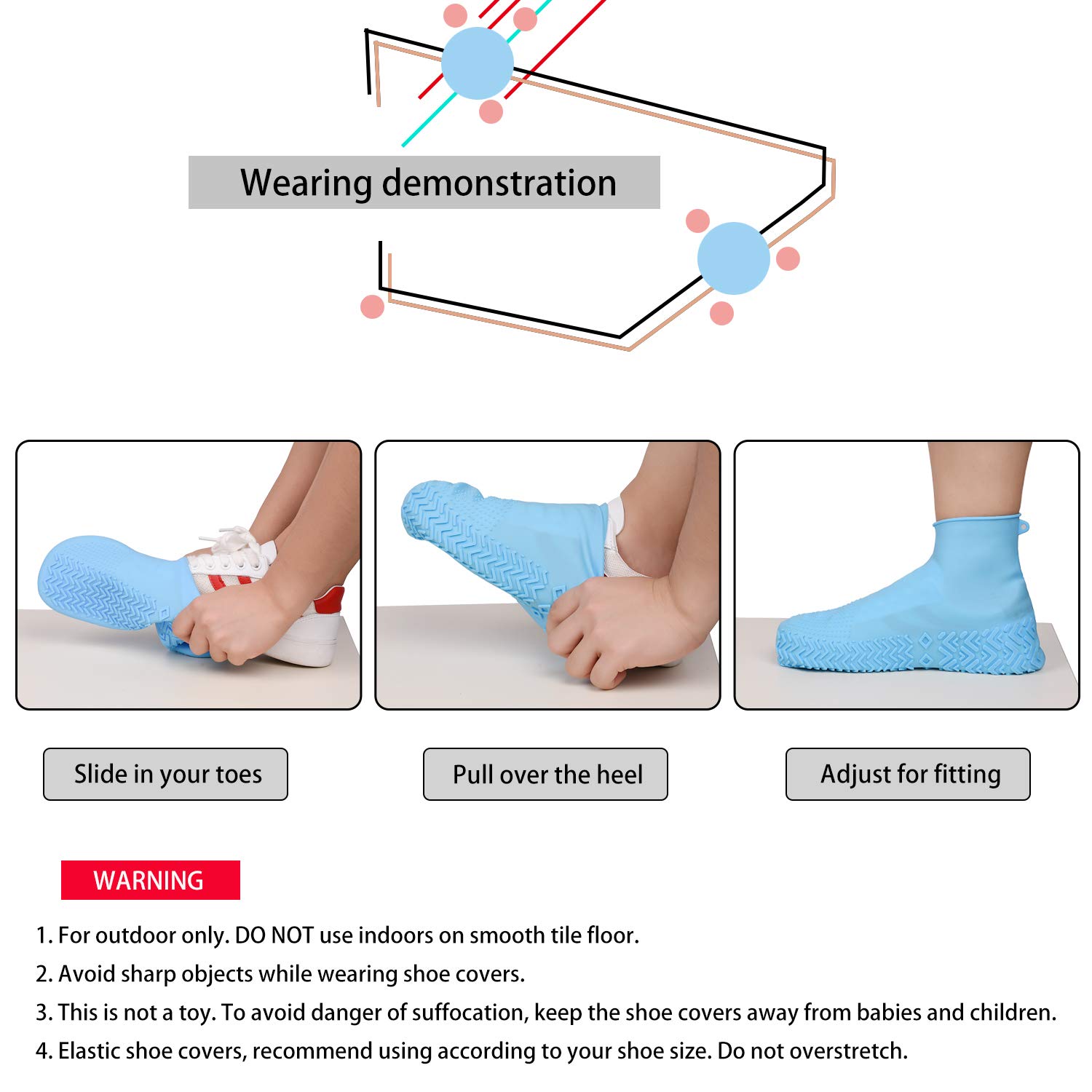 Easy to use, no place to occupy, does not affect the appearance, and most importantly, even if the rain is heavy, your shoes are still intact.
Waterproof and anti-dirty, one-piece molding without cracks, it is made of food grade silica gel, non-toxic and tasteless, environmentally safe, will not let you smell any cheap plastic