Silicone Baby Pacifier Simulation Breast Soft Nipple
Price:
0.3USD-0.8USD
Safety material - the material is 100% liquid silicone without BPA and PVC.
Super soft nipple - the hardness of the nipple is customized for the baby, bringing comfort to the baby and promoting oral development.
Pacify baby - baby gets satisfaction by sucking pacifier to relieve crying. Whether the baby is at night or in the car, can sleep safely, is a must for novice mothers.
Perfect design - the radian of the pacifier fits the baby's face,and pacifier has air holes around them to provide plenty of breathing space for your baby's skin.
One piece structure - can be used safely for baby to prevent baby from swallowing.
Easy to clean-silicone material can withstand high temperature and can be put into dishwasher for disinfection.
1.Food grade liquid silicone, safe, soft and comfortable.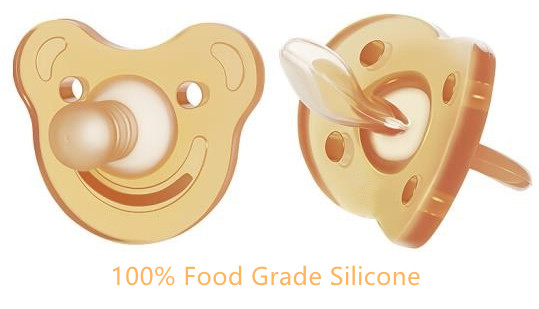 2.Close to the color, softness and shape of breast milk, bring the baby the satisfaction of breast milk.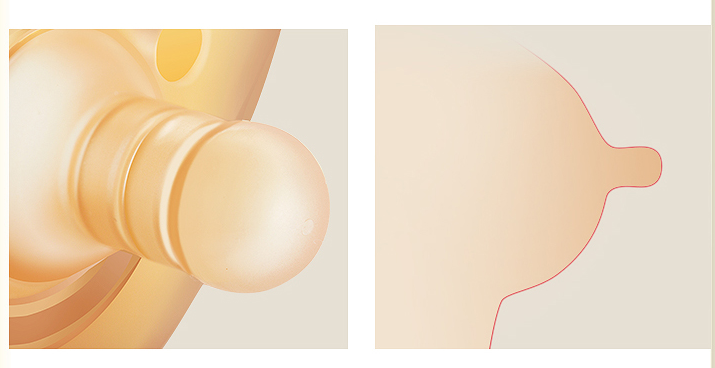 3. "Day + night" pacifier
During the day: use round nipple, close to the shape of the nipple, the baby is more comfortable.
Night: use flat head pacifier, keep mouth closed, help baby nose breathing.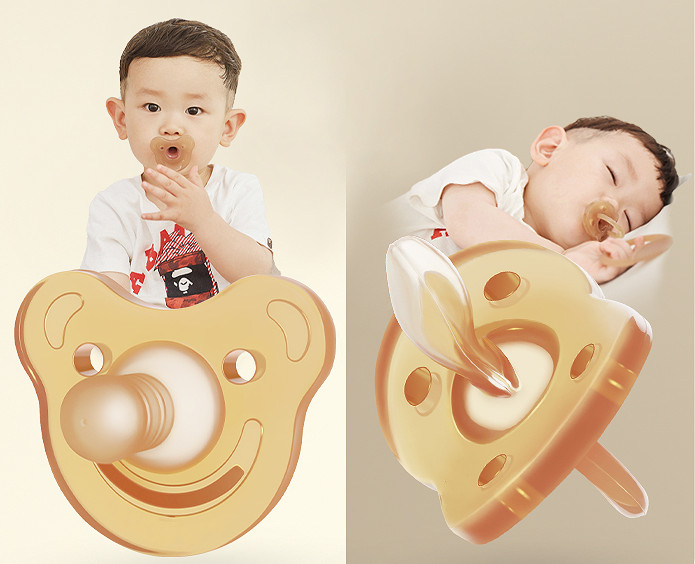 FAQ:
Q:Can I customize our own baby teether?
A:Yes, of course. It can be customized according to the drawings you provide or sample or draft drawing.
Q:Can I customize our own logo?
A:of course. It can be customized according to the drawings you provide.
Q:What is your delivery time?
A:For inventory, we usually ship within 3 days after full payment, and 30-45 days for custom orders.
Q:Do you provide samples?
A:Yes, we usually provide samples free of charge. For some customized products, we need to charge the
sample fee, but this will be returned after the formal order.
Q:Is there any discount for bulk order
A:Yes, you can send email. Tell us to get the demand and we will design a better solution for you.
baby toy,baby nipple,baby goods,silicone pacifier,soother,baby care,silicone teether,silicone baby teether,filled baby teether,silicone toy baby