Natural Shape Baby Silicone Pacifier with Air Vents
Price:
0.25USD-0.79USD
Natural shape:modeled after mom's nipple while breastfeeding and won't cause nipple confusion.
Air vents:pacifier includes two large vent holes for added safety.
Lightweight and soft:soft silicone nipple,ergonomic design helps to keep the pacifier in baby's mouth.
100% silicone: safe and non-toxic,BPA and Phthalate free.Dishwasher safe.
Unique design: symmetrical nipple reduces pressure on incoming teeth.
Pacifier is made of food grade silicone, it can fit baby's mouth well, and has air vents, in order to achieve the purpose of safety. It's just the right length to allow the baby to easily suck and retain the nipple. It has good psychological stability and soothing effect on the baby. Wherever you go, you can carry a pacifier with you.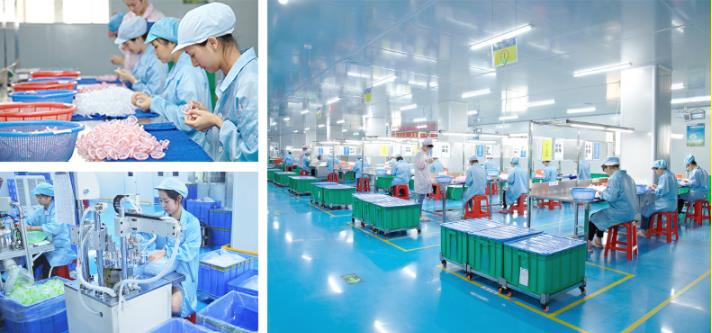 Product features:
1. Double air hole design, let the skin breathe fully.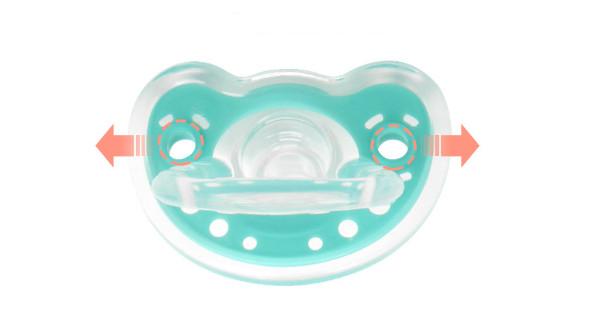 2. Golden curve rate radian design, imitate the baby's face curve, avoid skin and shield friction damage.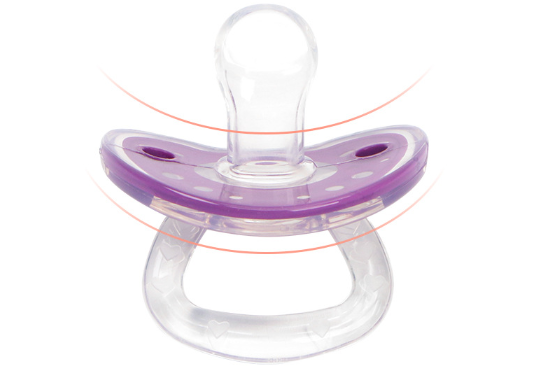 3.Two different shapes (round nipple and flat nipple) can be selected as needed
-It is recommended to choose a round nipple for baby who drink from a bottle, which is close to the shape of the nipple, so as to exercise the coordinated development of the baby's tongue, teeth and jaw.
-It is recommended to choose flat nipple for breast milk babies to simulate the shape of breast milk sucking, which is beneficial to the normal development of baby's deciduous teeth.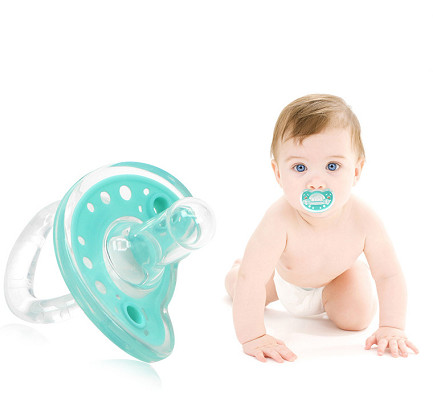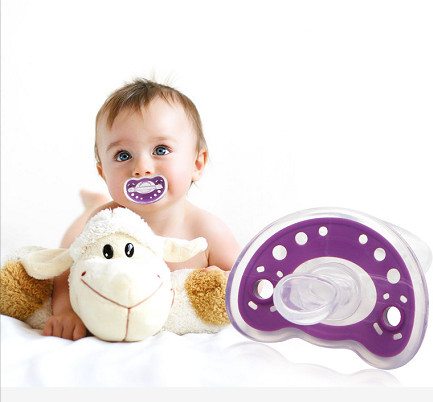 Note:Always sterilize each pacifier before use.
For hygienic reasons we recommend discarding pacifier after 2-3 months.
FAQ:
Q:Can I customize our own baby teether?
A:Yes, of course. It can be customized according to the drawings you provide or sample or draft drawing.
Q:Can I customize our own logo?
A:of course. It can be customized according to the drawings you provide.
Q:What is your delivery time?
A:For inventory, we usually ship within 3 days after full payment, and 30-45 days for custom orders.
Q:Do you provide samples?
A:Yes, we usually provide samples free of charge. For some customized products, we need to charge the
sample fee, but this will be returned after the formal order.
Q:Is there any discount for bulk order
A:Yes, you can send email. Tell us to get the demand and we will design a better solution for you.
baby toy,baby nipple,baby goods,silicone pacifier,soother,baby care,silicone teether,silicone baby teether,filled baby teether,silicone toy baby