Liquid Silicone injection Molding Baby Bottle Nipple
Price:
USD $0.6-$0.8
• All silicone one-piece design.BPA free, latex-free.
• Unique design, imitating mother's nipple, suitable for baby's mouth.
• Nipples and nipple shield one-piece silicone molding form a seal to prevent leakage during feeding.
• Economical and durable, reusable.
• Easy to remove and install, easy to clean, dishwasher safe.
Features
Nipples are made of silicone. No BPA,no PVC.
The feeding bottle nipple is elastic and the texture is similar to the nipple of mother;
Silicone baby nipple has no smell of rubber, easy to be accepted by the baby, and not easy to aging, heat resistance, corrosion resistance.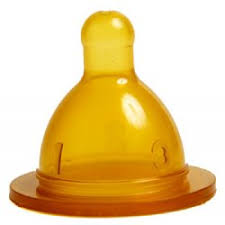 Different Bottle Nipple Size
Small round hole (S): suitable for newborns who can't control the amount of milk.
Round hole medium (M): suitable for 2-3 months old, sucking with s takes too long. The milk yield of this size is closest to that of breast milk.
Round hole large size (L): suitable for the baby with the above two kinds of nipples feeding time is too long.
Y-shaped hole: suitable for babies who can control the amount of sucking and play while drinking.
Cross shaped hole: suitable for drinking juice, rice flour or other coarse-grained drinks, also can be used for feeding.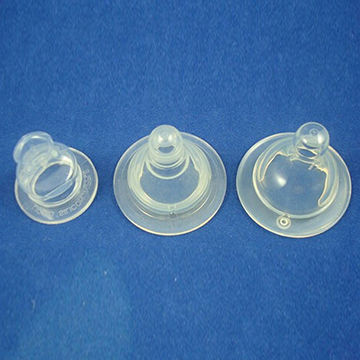 Different Bottle Nipple Flow
According to the growth stage of the baby, we design different sizes baby nipple is available in four flow nipples:
slow flow nipple (for 0-3+ months),
medium flow nipple (for 3-6 months),
fast flow nipple (for 6+ months),
extra fast flow nipple (for 6+ Months and beyond).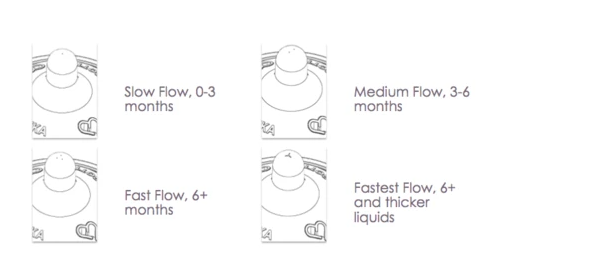 As an OEM manufacturer of silicone baby accessories, we can produce your brand of bottle and pacifier, or design your style for you. From design to finished product, turn your idea into reality.
FAQ:
Q:Can I customize our own baby training cup?
A:Yes, of course. It can be customized according to the drawings you provide or sample or draft drawing.
Q:Can I customize our own logo?
A:of course. It can be customized according to the drawings you provide.
Q:What is your delivery time?
A:For inventory, we usually ship within 3 days after full payment, and 30-45 days for custom orders.
Q:Do you provide samples?
A:Yes, we usually provide samples free of charge. For some customized products, we need to charge the
sample fee, but this will be returned after the formal order.
Q:Is there any discount for bulk order?
A:Yes, you can send email. Tell us to get the demand and we will design a better solution for you.
Melon is engaged in offering a wide range of Baby Silicone Baby Nipple to our clients. The offered range of nipple is made from high grade quality food grade silicone to meet the international quality standard.
These bottle nipples are highly demanded in the market due to their world class quality and available at leading market price.We also produce all kinds of Silicone Baby products, including baby bottles, baby pacifiers, baby training cups,baby bowls and spoons and others.