Waterproof Food Grade Silicone Gloves for Cooking
Price:
1.5USD-2.5USD
•Finger oven gloves are made of high temperature silicone,100% food grade silicone.No BPA, no odor, safe to human body.
•Silicone heat resistant gloves,the oven, BBQ, microwave oven and dishwasher are safe and will not deform.
•Waterproof oven gloves,extra long oven mitts.
•Anti skid silicone gloves, with anti-skid honeycomb surface, can firmly grasp.
•Durable and comfortable kitchenaid oven gloves,you can use gloves flexibly to cook, BBQ, serve dishes and clean the kitchen.
Waterproof Food Grade Silicone Gloves for Cooking
About Material
(1)Safe material,food grade silicone, BPA Free, PVC free
(2)Anti scalding, anti-skid, anti-oxidation, not easy to deform
(3)High temperature resistance, no odor, 300 ℃ high temperature safety
(4)Thickened heat resistant gloves
About Silicone Oven Gloves
1. Reasonable size design;
2. Excellent heat insulation effect, can effectively protect your beautiful hands;
3. High temperature resistance, can be used as microwave oven anti scald insulation pad;
4. Silicone material, easy to clean;
5. Durable. After long-term use, it is still bright, soft and not easy to aging and fracture.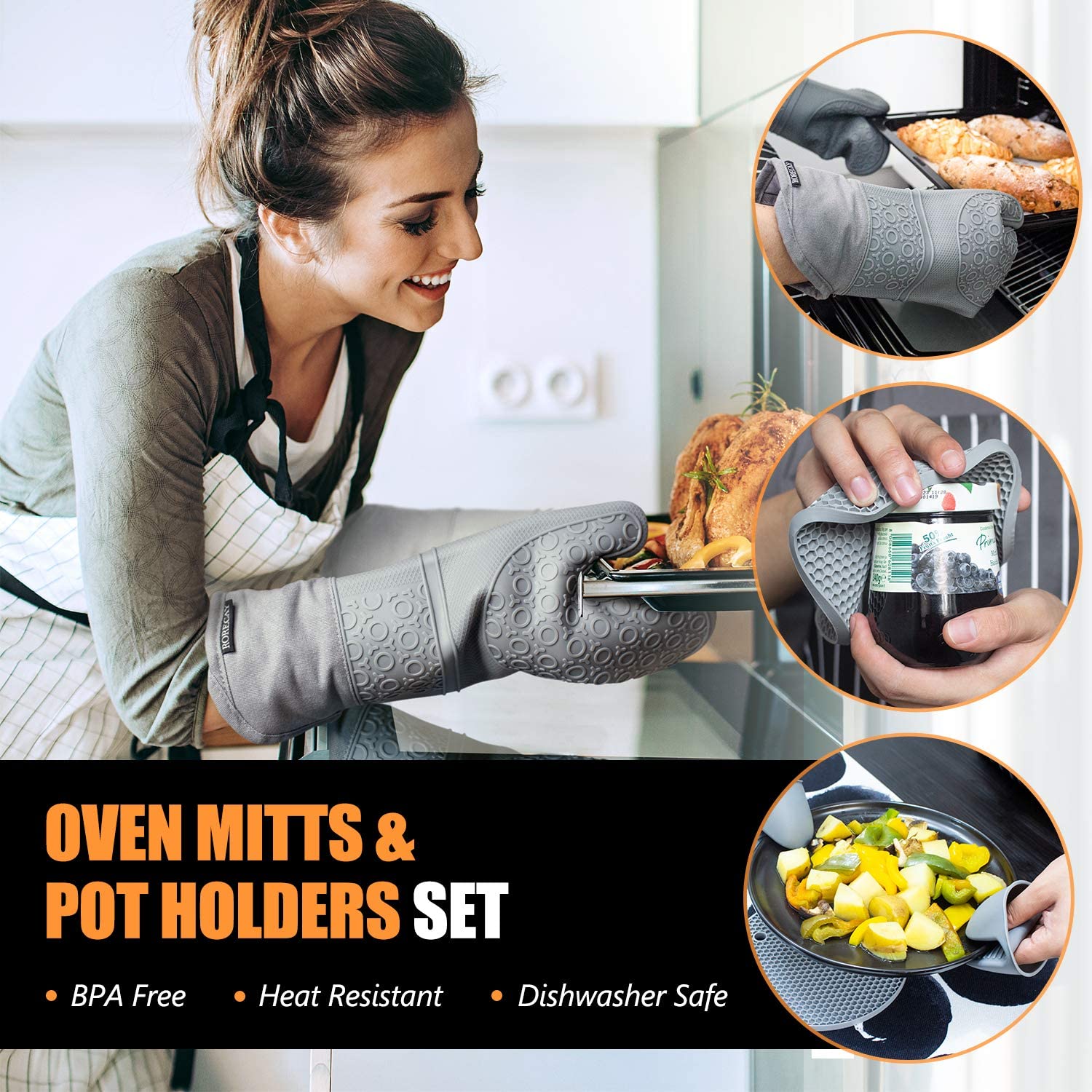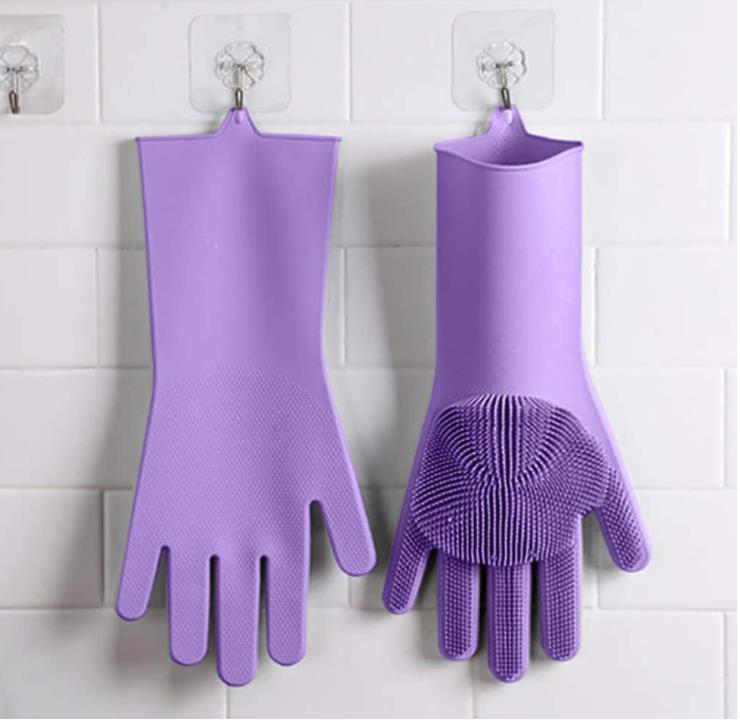 Product Features
*Five finger gloves design, comfortable to wear, end, take, grasp can be flexible to use
*Multi scene application, family essential
*Multifunctional silicone kitchen gloves, easy to care for hands
*Silicone material, smooth surface, not easy to stick oil, easy to clean
*Masterclass oven gloves, no odor, good stability and heat resistance, long service life
If you want to customize your logo or style
Please contact us, we will give the best customized solution within 24 hours
[Product Name]: silicone oven gloves customized silicone heat resistant gloves,fingered oven gloves,silicone gloves for cooking
[Silicone oven gloves material]: food grade silicone
[Silicone oven gloves color]: all colors, provide color card number, color sample
[Silicone oven gloves function]: can take all kinds of hot plates, cups and other purposes, protect hands from being damaged
[Application]: oven, microwave oven, refrigerator, etc
[Used of temperature range]: - 40℃~ 230℃