Rubber Part Manufacturer, Custom Rubber Molding, high-stength durable Neoprene Gasket From China
Price:
0.05USD~0.95USD/pcs
1.material:made in high grade silicone rubber material,environmental safe material,non-toxic.
2.it's innocuous and safe,widely used in the instruments and equipments.
3.waterproof,dustproof,anti-oil,anti-acid,anti-alkali,can be used in any bad enviroment
4.long life and strong abrasion resistance,aging resistance,flame resistance,weatherability,etc.
5.excellent resistant to ozon,oxygen,mineral,oil,synthetic hydraulic fluid,fuels,solvents&chemicals.
6.high and low temperature resistance
7.any other shapes can be designed,just you send us your pictures,drawings or designs .
welcome OEM&ODM inquiry.
Melon Rubber offers high-stength,durable, long period using custom molded silicone rubber parts, rubber gasket, custom rubber mould and Injection mould of custom rubber part from china, our company is a recognized manufacturer and supplier, we have devoted ourselves to rubber industry over ten years. we will continuously exceed our customers' expections by providing excellent service, high performance sililcone rubber products, competitive pricing, on-time delivery and expectional customer service, we are expecting to become your long-term partner in China.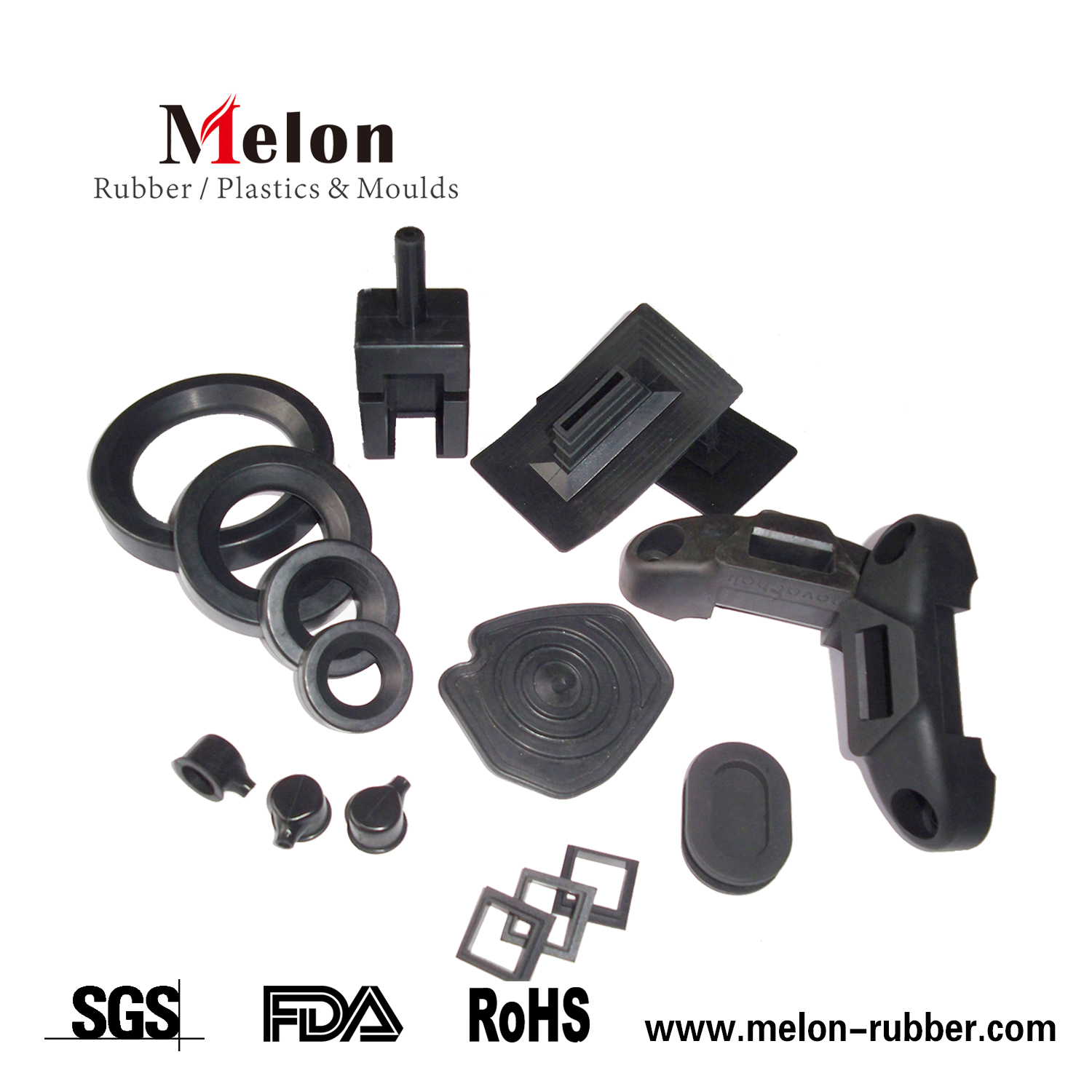 How does to make a rubber gasket by Compression Molding?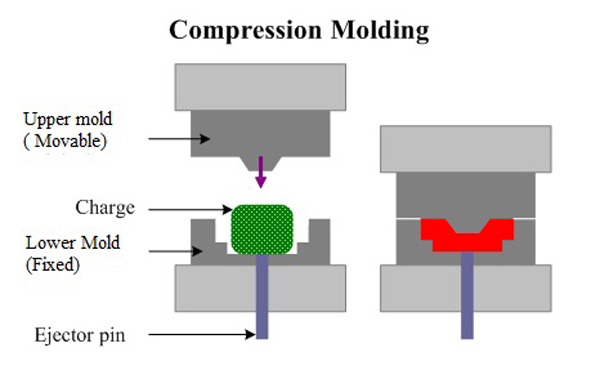 The most cost-effective and widely-used rubber molding method is compression molding. It is best used for low to medium production volumes for larger parts where tightest tolerances and flawless finishes are not required. This process involves compressing pre-heated material into a mold using a press, completely filling the mold cavity and holding it until cured.
Benefits of Compression Molding
Produces more intricate products

Fewer knit lines

Low tooling costs

Rapid production

Handles high durometer materials