Food Grade Replacement Pressure Cooker Gasket & Sealing Ring
Price:
$0.23-$0.56
*Made of safety food grade silicone;
*High transparency, no impurities, no odor;
*Good elasticity, no distortion; High temperature and corrosion resistance;
*Excellent weather resistance;Good electrical insulation.
Food Grade Replacement Pressure Cooker Gasket & Pressure Cooker Sealing Ring
Pressure cooker gasket is a kind of annular ring which is made of silicone rubber and fixed on the mechanical bearing to play the role of anti-skid, tightness and sealing.
Silicone Cooker Gasket & Sealing Ring Application
The main function of cooker gasket is waterproof, sealing and fresh-keeping. It is not only suitable for household appliances such as electric water heater, electric iron, microwave oven, etc., but also suitable for all kinds of articles in contact with human body, such as kettle, water dispenser, lunch box, rice cooker, etc.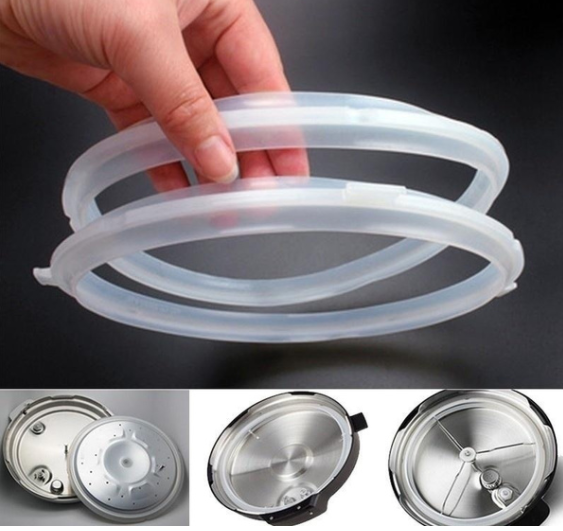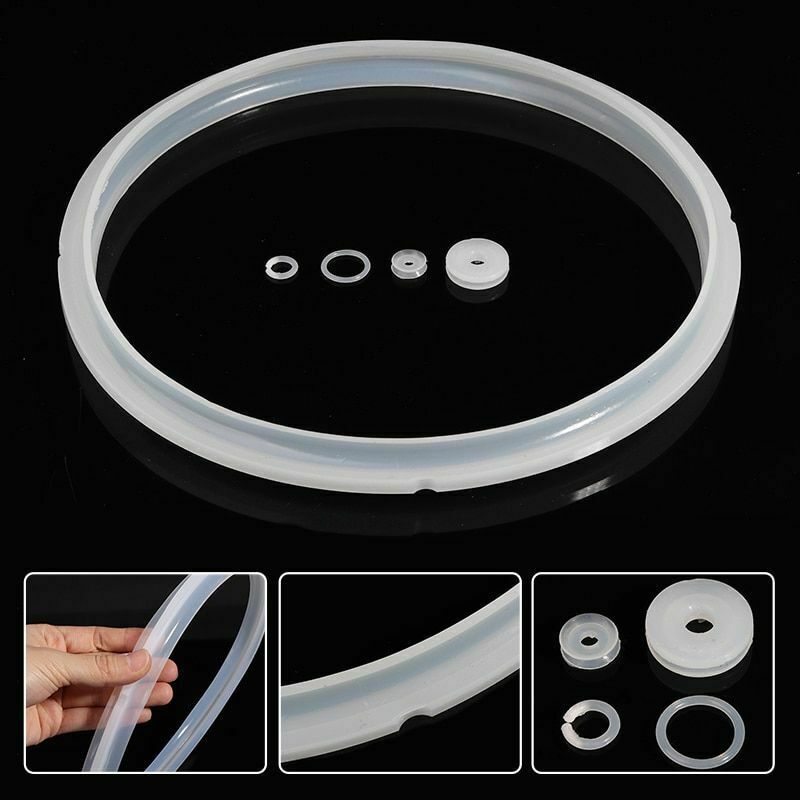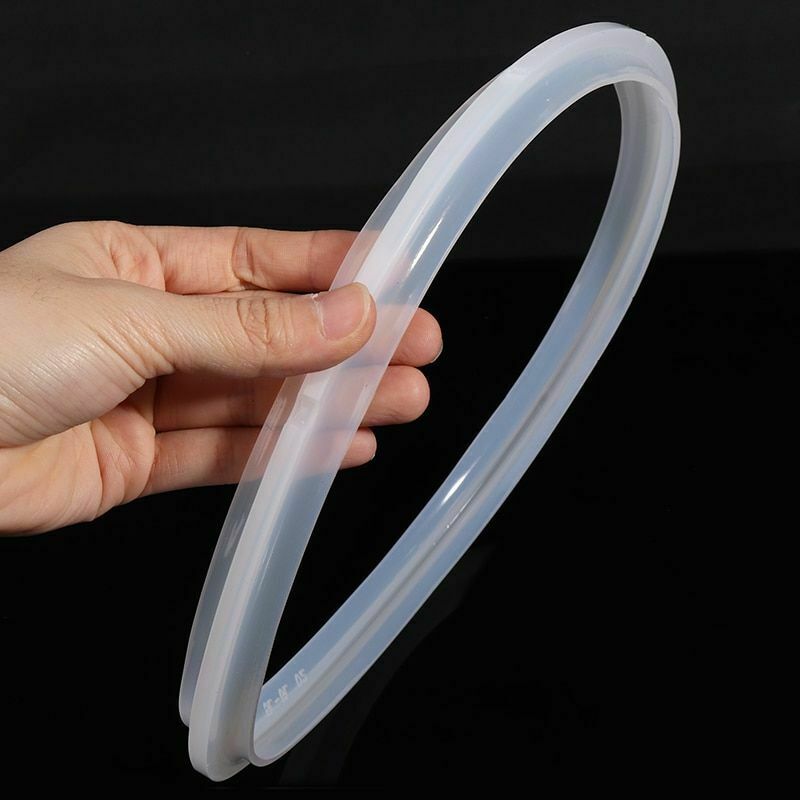 Silicone Pressure Cooker Gasket Advantages
1. Excellent weather resistance
Silicone rubber has excellent resistance to ozone and oxide attack. Without any additives, it has excellent weather resistance, even if it is used outdoors for a long time, it will not break.
2. Material safety and environmental protection
Silicone rubber has its unique physiological inertia, non-toxic, tasteless, odorless, good preservation effect, and less interference by the external environment, the pressure cooker gasket can long-term use does not change yellow, does not fade. And meet the national food grade standards.
3. Good electrical insulation
Organic silica gel has excellent electrical insulation, corona resistance and arc resistance.
4. High permeability and gas permeability selectivity
Due to the molecular structure of silicone, the pressure cooker gasket has good permeability and gas selectivity. At room temperature, the permeability of silicone rubber to air, nitrogen, oxygen, carbon dioxide and other gases is 30-50 times higher than that of natural rubber.
5. High temperature resistance
The pressure cooker gasket can be heated at high temperature without deformation and harmful substances. It can be used almost forever at 150 without performance change. It can be used continuously for 10000 hours at 200 and for a period of time at 350. It is widely used in the occasions requiring heat resistance, such as the sealing ring of hot water bottle.
pressure cooker gasket sizes:22 24 26 28 30 32cm
Wholesale & Custom Silicone Pressure Cooker Gasket & Pressure Cooker Seal Ring & Cooker Gasket
Please let us know your material and size, or other special requirements, we will offer a quotation soon!