Push Pop Bubble Sensory Fidget Toy Soft Silicone Autism Special Needs/Anxiety Stress Relief Toy
Price:
-Puzzle game: for children,there are many ways to play, training logical thinking.
-Stress Reliever: special needs pop it fidget toy for adults,pressing bubbles one by one with your fingers is a good way to reduce pressure.
-Sensory toys for autism:for autism special,can alleviate anxiety,exercise logical thinking ability.
-Adhd toys:sensory toys for adhd,help them reduce agitation and calm down.
-Brain development and train: for the elderly, brain degeneration can be prevented through calculation and thinking.
•The best quality material-pop bubble fidgety toy made of food grade silicone material, BPA Free, no odor, soft and durable.
•Effective stress relief - this pop bubble fidgety toy can effectively relieve anxiety and relieve stress, and help to restore mood. It's an ideal toy for autistic, children, adults and the elderly to relieve stress.
•Easy to paly-this fidget toy for anxiety is easy to play,just press the bubble with your finger, pop the bubbles fidget toy will make a popping sound. After poke pop it, you can turn it over and start again, which can quickly relieve pressure and relieve anxiety.
•Portable, reusable and cheap fidget toy-this bubble sensory fidget toy is small and easy to carry. No matter you are in school, office, outdoor, car and other places, you can reduce pressure and vent your emotions anytime and anywhere.
•Multi functional toys- a variety of play, can be used as puzzle games, decompression toys, can also be outdoor entertainment toys, can be a pet or family throwing toys.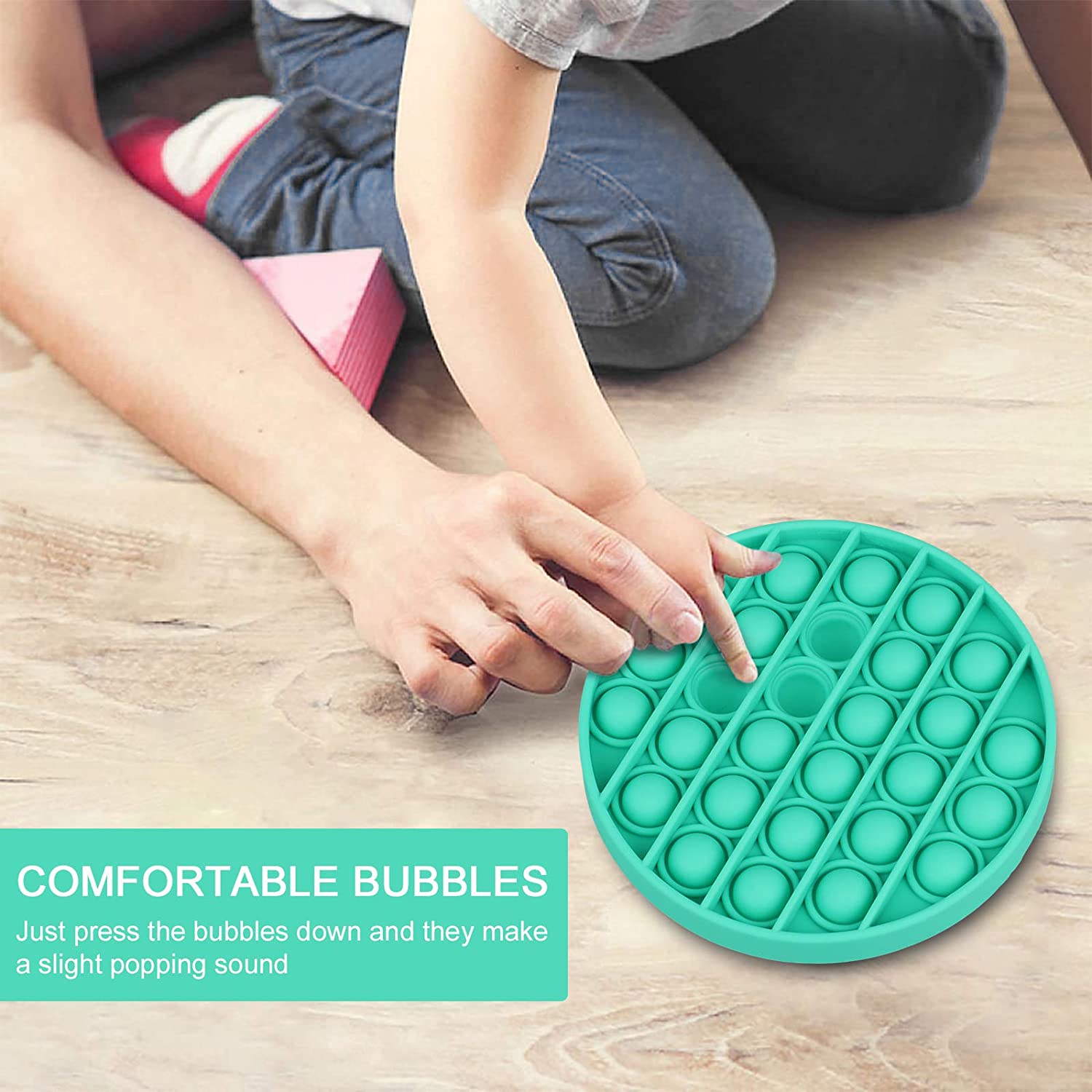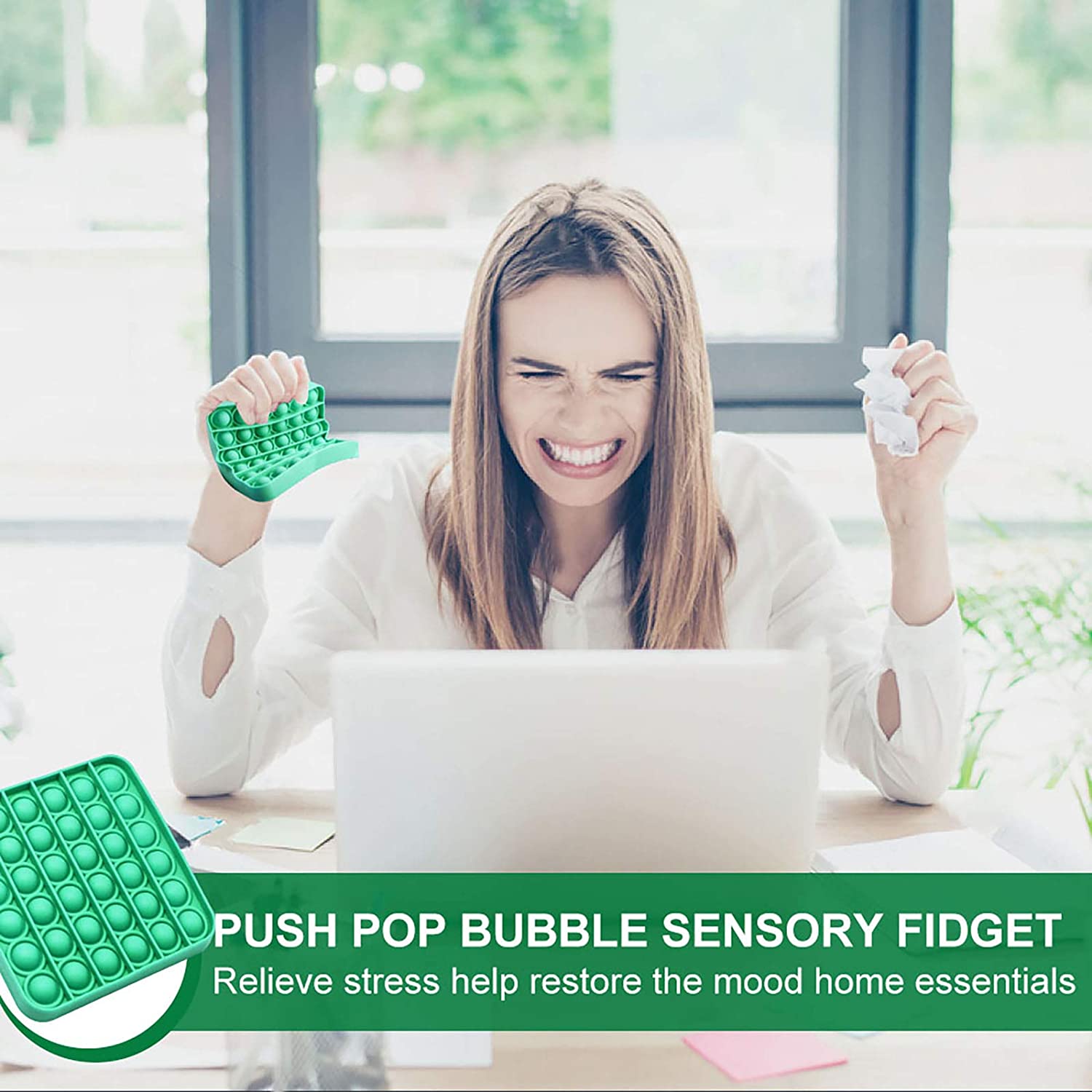 Why do you need a silicone push pop fidget toy?
1)Safety materials: made of food grade silicone, no BPA and other harmful substances, no smell of sensory bubble toys. It is made of durable materials, can be reused, can be disinfected at high temperature, can be washed by hand or washing machine;
2)Ideal gift: best toys for autism,special needs sensory toys,sensory toys for anxiety,stress release toys for adults.
3)There are no loose or noise-making pieces, making it great for playing in a office, bus, or outdoor, in a restaurant or at school.
4)It's also water-resistant, so you can play with it anywhere, even during bath time!
If you want to customize your own brand and style
Please contact us and send your drawings or samples,
We will give the best plan and quotation in 24 hours.
If you don't have drawings, it doesn't matter. We have a special product design department
We can design a popular stress relief toy according to your requirement.