OEM Custom Plastic/Silicone Thermos Cover,Vacuum Flask Lid,Spout Lid,Water Cup Lid
Price:
US $0.8-$1.5
*Food grade vacuum flask lid: the eco-friendly lid is completely BPA free; silicone gasket seals to achieve maximum spill proof capability.
*Perfect leak proof lid: adopt advanced leak proof technology,the sliding cover is to prevent heat/ cold from escaping,and make the cup cover fit perfectly with the cup.
*Easy to open thermos cover: just press a push button to open your thermos cup.
*High quality durable water cup lid: durable finish, no scratching, peeling or fading.
*Welcome OEM and professional customization.
OEM Custom Plastic/Silicone Thermos Cover,Vacuum Flask Lid,Spout Lid,Water Cup Lid
1. Accept OEM OEM OEM and professional customization
2. Round mouth sealing and non-toxic food grade silica gel are used to seal the cap and bottle body, which is completely leak proof.
3. It is made of high-quality PP/silicone with advanced equipment and exquisite technology, so that you can use it at ease.
4. Advanced technology integrates strict requirements to reduce product defects.
5. The appearance is smooth, comfortable, unique and easy to use.
6. High temperature disinfection, no odor, no cross taste, healthy, comfortable touch.
7. The quality and brightness of the covers/lids are very high, showing the noble temperament and fully.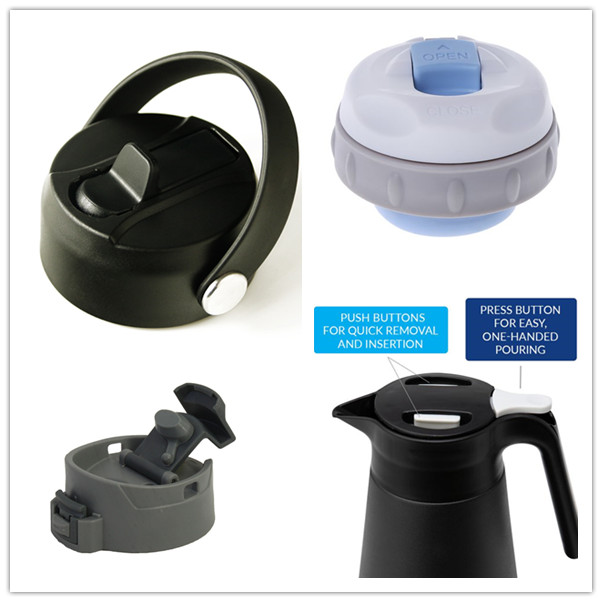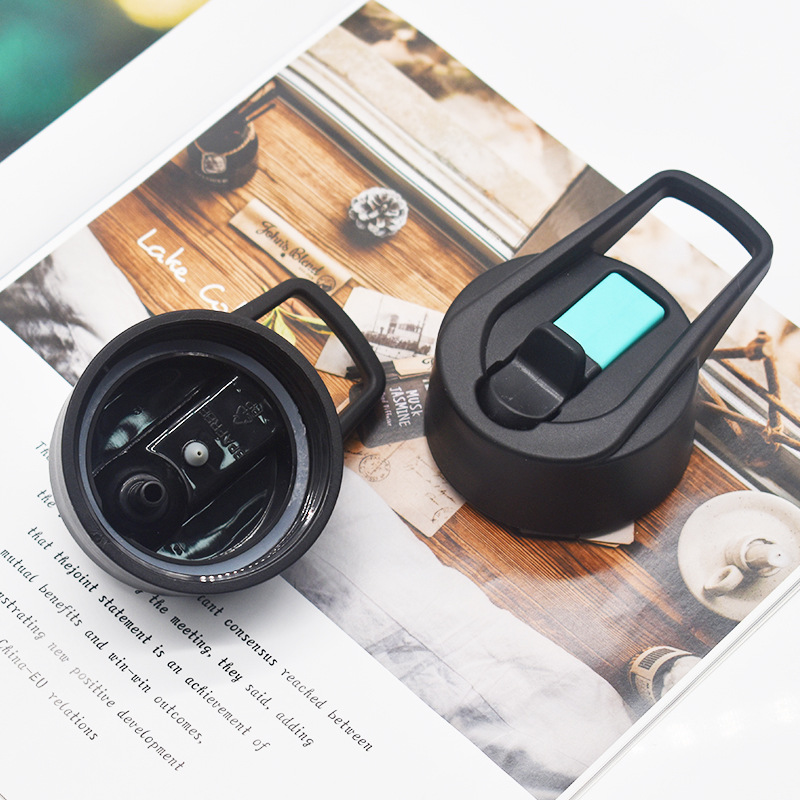 Performance
Custom lids are made of high-quality food grade PP / silicone material, no BPA, tasteless, soft texture, good handle, excellent wear resistance, which can prevent the cover from being scratched or damaged. After special treatment, it will not stick dust and can be cleaned. It is mainly used for heat preservation and leakage prevention.
Safe Material
These thermos cover,vacuum flask lid,spout lid,water cup lid cup cover,tasteless, safe and environmentally friendly, cold and heat resistant, in line with international food standards, according to the different needs of customers to develop the design and production.
Quality Assurance
Through ISO, SGS, ROHS, reach, FDA certification.
Features
product name: water cup covers/lids of various sizes
Most of them are used in stainless steel cup,water cup,spout cup,travel tumbler cup
Material : Food Grade PP, Food Grade Silicone
Color : blue,black,white,transparent,others
Size: OEM custom,matching different sizes of inner diameter, error is 0.5-1.5mm
Applicability : Vacuum Flask & Thermos & Spout Cup & Water Cup & Sports Kettle & Travel Mug
Package: PE bag, or welcome to provide design package
Packing Specification: piece / case
OEM orders, free sample time 3-5 days;