LSR Injection Molding Medical Grade Silicone Breathing Mask
Price:
US $0.5-0.8
1.100% all LSR liquid silicone material, which can meet various high temperature resistance requirements.
2.The double-layer silicone design makes it fit closely around the face
3.At the bottom is a soft silicone mask pad to reduce the pressure on the face and make it durable and comfortable to wear
4. Has good sealing performance, can seal most harmful gases, and can withstand harsh high temperature and high pressure environment.
5.Easy to install and clean;Long service life.
About Material
Silicone Breathing Mask it is made of imported medical grade liquid silicone rubber, with excellent transparency, tear resistance,
resilience, yellowing resistance, thermal stability, water resistance, good air permeability, heat aging and weather resistance,
stable quality, chemical stability, physiological inertia, non-toxic and non irritating to human body, which can be used in high
and low temperature environment. Meet FDA and CE standards.
LSR Silicone Material has good sealing performance, can seal most harmful gases, and can withstand harsh high temperature and high pressure environment. Silicone mask is the main accessory of gas mask, dust mask, fire mask ,diving mask,medical mask.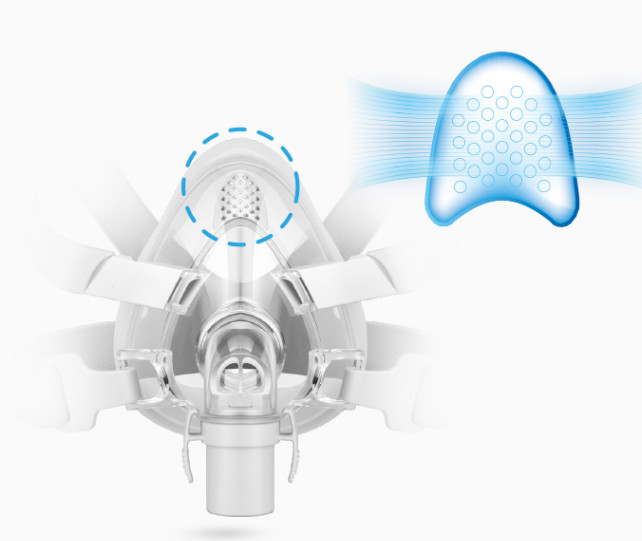 As an OEM manufacturer of silicone medical accessories, our liquid silicone injection molding medical accessories include:
silicone breathing masks
medical silicone masks
silicone oxygen masks
breathing mask pads
silicone laryngeal masks
silicone medical negative pressure drainage balls
silicone medical valves
silicone medical o ring & gaskets
silicone medical plugs
silicone medical bracelets & wristbands
silicone medical tubes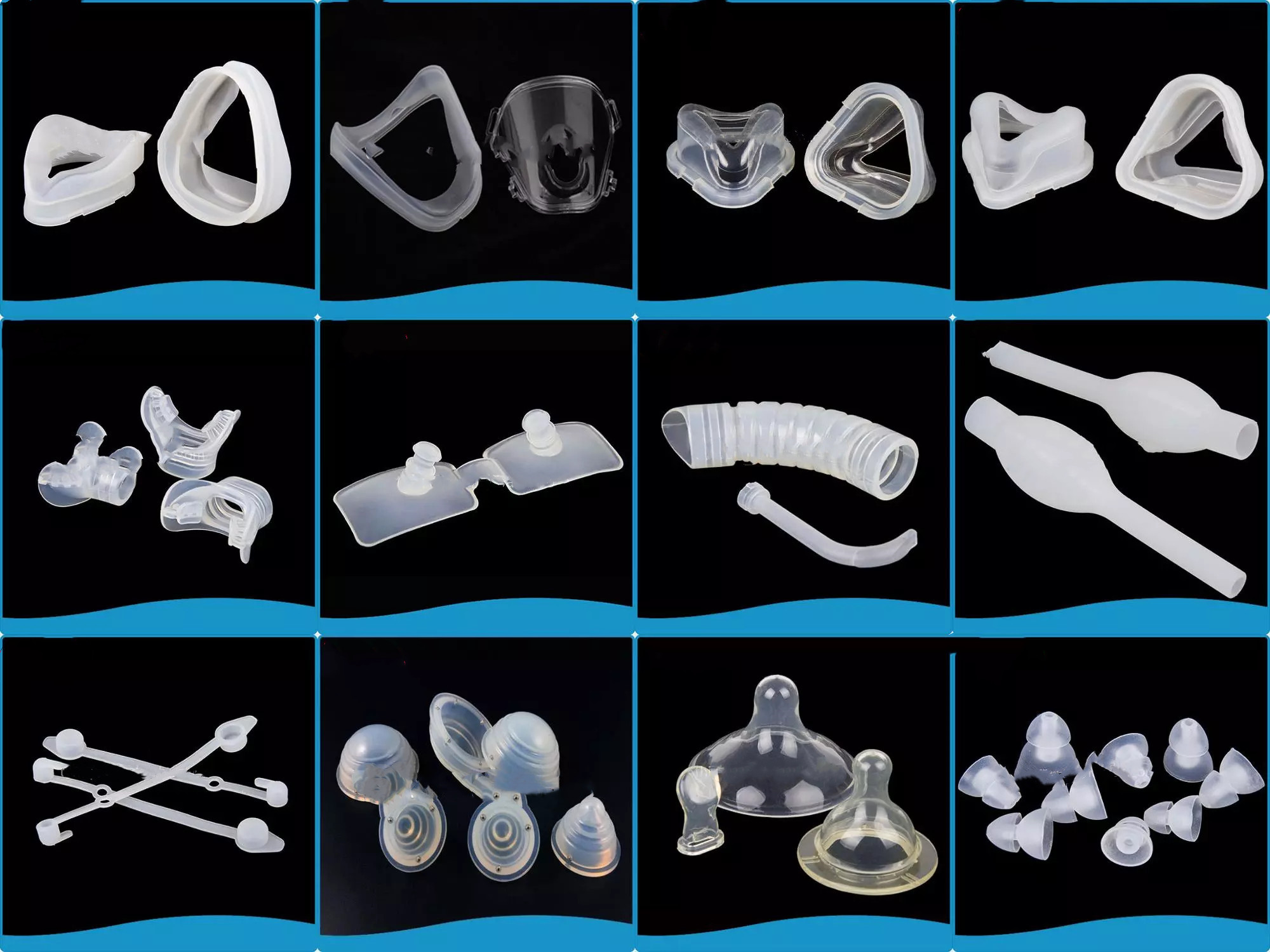 Processing Technology: liquid silicone rubber injection molding(or depending on actual needs)
Product Processing: customized processing can be provided with drawings and samples, supporting OEM and ODM processing.
Product Delivery Time: 7-10 days for sample proofing and 14-28 days for delivery.
Main Application & Used for : haze prevention, dust prevention, body respirator accessories, etc.
There are no fixed specifications and shapes for the customized series of liquid silicone masks. Mellon can design and produce precisely according to the samples you provide. Can provide free samples for testing!
Melon,as a silicone OEM manufacturer & LSR part supplier, we provide silicone accessories,LSR injection molding parts for the medical, electronic, electrical, communication and infant industries. We always adhere to the development path of R & D, innovation, quality and integrity as the core, and provide customers with the most assured and assured quality products and services. We first establish long-term cooperative partnership with many well-known enterprises at home and abroad, and have been widely recognized Can be and praise, welcome to call details, but also free access to samples.