Leading Supplier of Food-Grade, BPA-Free Baby Silicone Teething Beads
Price:
0.19USD
Melon Rubber is a professional OEM manufacturer specializing in Rubber, silicone, and liquid Silicone Rubber (LSR) molding. We offer services ranging from design support and material selection to prototyping, high volume injection molding, and clean room hygienic injection molding. We cater to customers in the automotive, medical/healthcare, consumer, mother and child care, and industrial markets. Send us your RFQ; we promise to deliver a quote within 24 hours!
Experience peace of mind with our top-quality, custom Food-Grade, BPA-Free Baby Silicone Teething Beads. As a leading Silicone Bead Supplier, we prioritize safety and quality in all our products.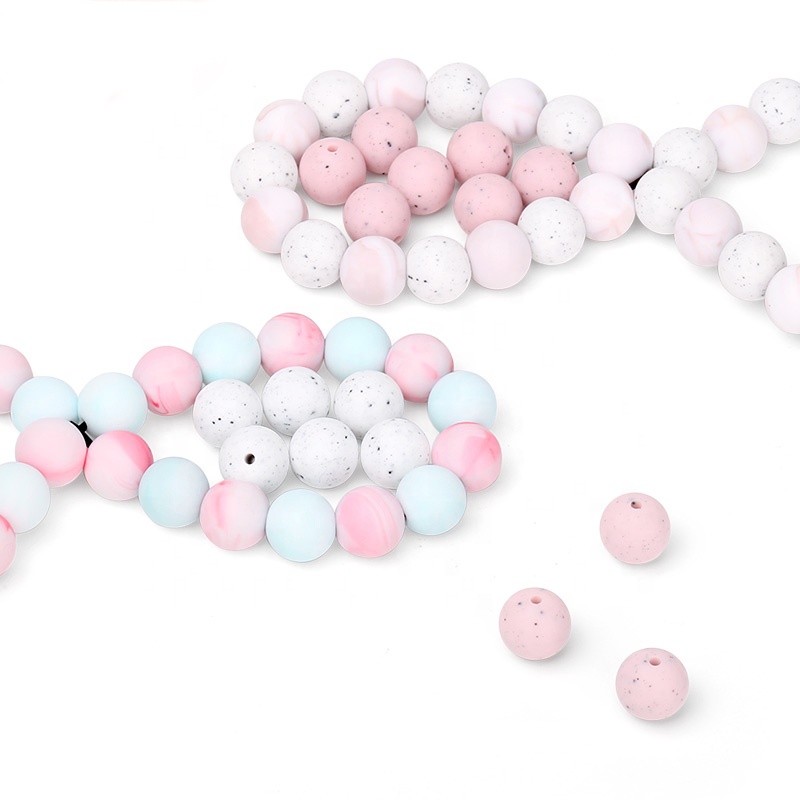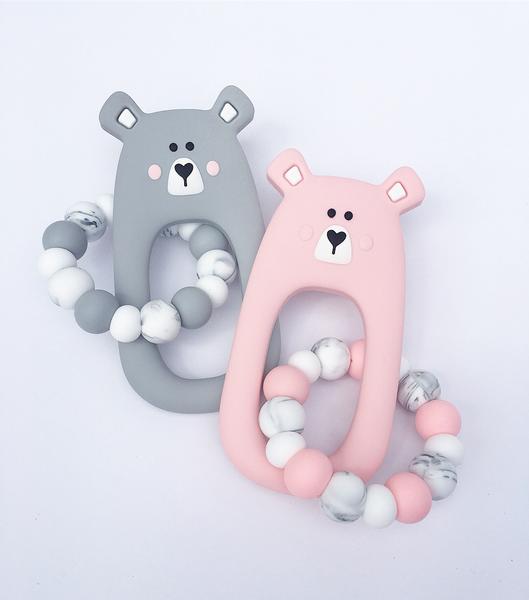 1. Premium Raw Materials:
Our teething beads are made from superior liquid silicone rubber, which boasts certifications from FDA, LFGB, ROHS, and Reach. These certifications are verified by third-party agencies such as SGS and TUV. This guarantees that our silicone material is 100% free from BPA, PVC, and phthalates, ensuring a safe teething experience for your baby.
2. Impeccable Appearance:
We meticulously design our teethers to be smooth and free of imperfections such as burrs, impurities, imprints, bubbles, etc. Our silicone baby products undergo strict quality control as per the CAPA quality system procedure. This diligence helps avoid issues that could harm your baby or affect the durability of the teether.
3. Hygienic Use and Care:
We recommend boiling our silicone teethers & pacifier clips for 3-5 minutes or washing them with soap before your baby uses them. Post-use, they should be cooked and cleaned. Silicone is resistant to high temperatures and wear, so you don't have to worry about these processes affecting the product's performance.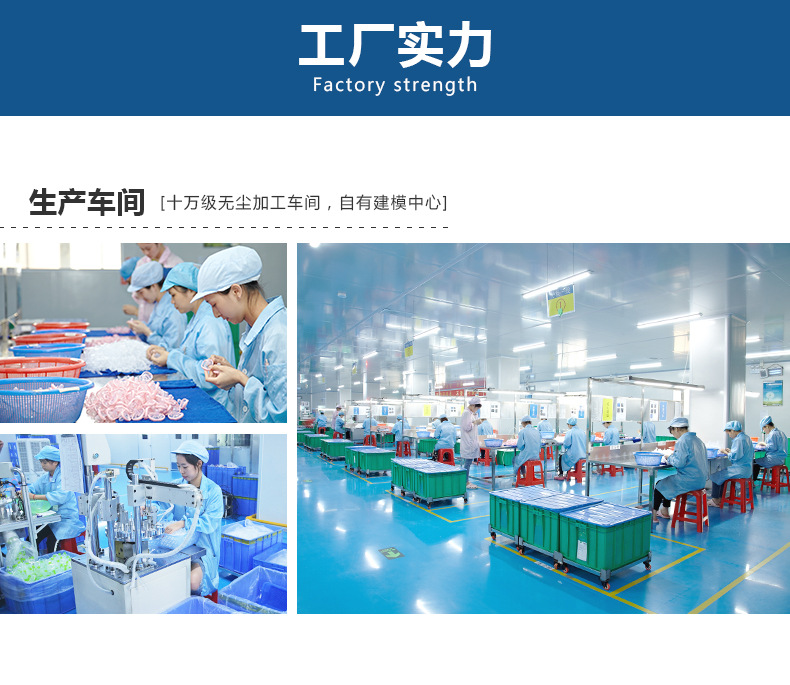 FAQs
Q1: Is Melon Rubber a certified silicone baby accessories factory?
Yes, we are an ISO9001 & ISO13485 certified manufacturer with a dust-free workshop.
Q2: Does Melon Rubber conduct quality inspections?
Absolutely, we have a dedicated quality department that tests the product, and our ERP system traces the entire production process quality.
Q3: Can I request custom colors or designs for silicone baby teething toys?
Of course, we offer custom colors and designs. Provide the Pantone color code or send us a drawing of your design, and we'll take care of the rest.
Q4: Can I get samples first?
Yes, we offer samples of our silicone baby teething toys, silicone teething beads, silicone teething necklaces, etc., for quality checking before you place an official order.
Q5: Are your products safe? Do they have certifications?
Our products are safe, and we have LFGB, ROSH, CPSIA, ASTM F963, EN71, FDA, and ISO9001 certifications.
Q6: Do you have your own tooling department?
Yes, we have an in-house mold development department for silicone compression mold, liquid silicone injection molding tooling, and more. Please email us for more details.