Customizable Baby Silicone Teething Beads: BPA-Free and Food-Grade Quality
Price:
US $0.08-$0.15
Invest in peace of mind with our top-grade, custom Food-Grade, BPA-Free Baby Silicone Teething Beads. As a pre-eminent Silicone Bead Supplier, we combine advanced technology, superior materials, extensive experience, and bespoke designs to offer you nothing but the best.
1. Advanced Molding Techniques & Cutting-Edge Technology:
We employ state-of-the-art molding techniques and technology in crafting our teething beads. Our use of both silicone compression mold and liquid silicone injection molding ensures precision, consistency, and superior quality in every piece we produce.
2. Unmatched Raw Material Quality:
Our teething beads are crafted from premium liquid silicone rubber, recognized and certified by FDA, LFGB, ROHS, and Reach. These certifications, verified by independent parties like SGS and TUV, assure that our silicone material is 100% BPA, PVC, and phthalate-free, thereby prioritizing your baby's safety.
3. Extensive Experience & Proven Expertise:
With years of expertise in the silicone industry, we bring a wealth of knowledge and skill to every product we create. Our proven track record and ISO9001 & ISO13485 certifications attest to our commitment to quality and safety in manufacturing.
4. Tailored Custom Designs:
We appreciate that every client is unique, so we offer bespoke designs to cater to your specific needs. Whether you need a custom color (simply provide us with the Pantone color code) or a completely new design for baby teething toys (share your draft drawing with us), we can deliver.
5. Hygienic Use & Care:
All our silicone teethers and pacifier clips are easy to clean and sterilize. They are designed to withstand high temperatures, making them safe for boiling or washing with soap. This ensures your baby's accessories remain hygienic and safe for repeated use.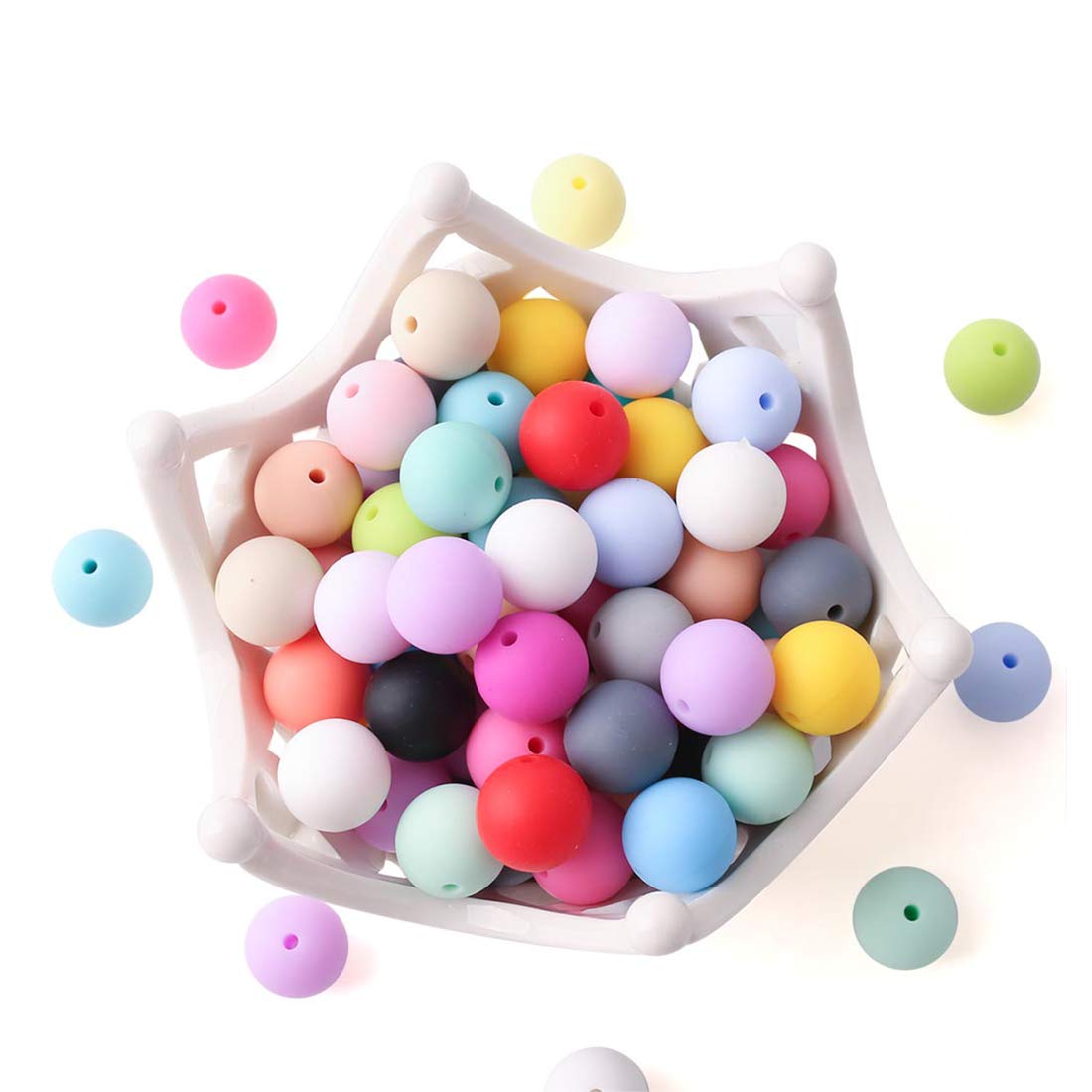 FAQs
Q1: Are you a certified silicone baby accessories factory?
Yes, we're an ISO9001 & ISO13485 certified manufacturer, operating from a dust-free workshop.
Q2: Do you conduct quality inspections?
Absolutely. We maintain a dedicated quality department for product testing, and our ERP system provides traceability throughout the production process.
Q3: Can I request custom colors or designs for silicone baby teething toys?
Of course, we're experts in customization. Provide us with the Pantone color code or a draft drawing of your design, and we'll bring your vision to life.
Q4: Can I obtain samples before placing an order?
Yes, we provide samples of our silicone baby teething toys, silicone teething beads, silicone teething necklaces, and more to assure you of our quality before you place an official order.
Q5: Are your products safe and certified?
Indeed, our products have achieved LFGB, ROSH, CPSIA, ASTM F963, EN71, FDA, and ISO9001 certifications, ensuring their safety and quality.
Q6: Do you have an in-house tooling department?
Yes, we have an internal mold development department that handles silicone compression mold, liquid silicone injection molding tooling, and more. Please email us for more information.