Industrial Rubber Valve Diaphragm wholesale supplier/ rubber membrane/Diaphragm Seals(2/3/4inch)
Price:
0.4USD/pcs
1.material:made in high grade silicone rubber material,environmental safe material,non-toxic.
2.it's innocuous and safe,widely used in industrial, automotive, aerospace, oil, gas, medical instrumentation, and pump and valve industries.
3.waterproof,dustproof,anti-oil,anti-acid,anti-alkali,can be used in any bad enviroment
4.long life and strong abrasion resistance,aging resistance,flame resistance,weatherability,etc.
5.excellent resistant to ozon,oxygen,mineral,oil,synthetic hydraulic fluid,fuels,solvents&chemicals.
6. smoonth surface, no burrs, no cracks, high and low temperature resistance
7.any other shapes can be designed,just you send us your pictures,drawings or designs .
Unit Price:0.4USD/pcs
Melon Rubber&Plastic is a recognized leading wholesale supplier and manufacturer, supplying a wide range of high quality industrial rubber products, including rubber diaphragm, rubber membrane, molded fabric reinforced diaphragm and diaphragm seal products for specific industry applications, like pumps and control valves. We provide full production capabilities from prototype and short run quantities through large production runs.The main objective of Melon Rubber&Plastic is to continuously meet our customer' expections by supplying them with high quality gasket and sealing products, competitive pricing, on-tine delivery and expectional customer service.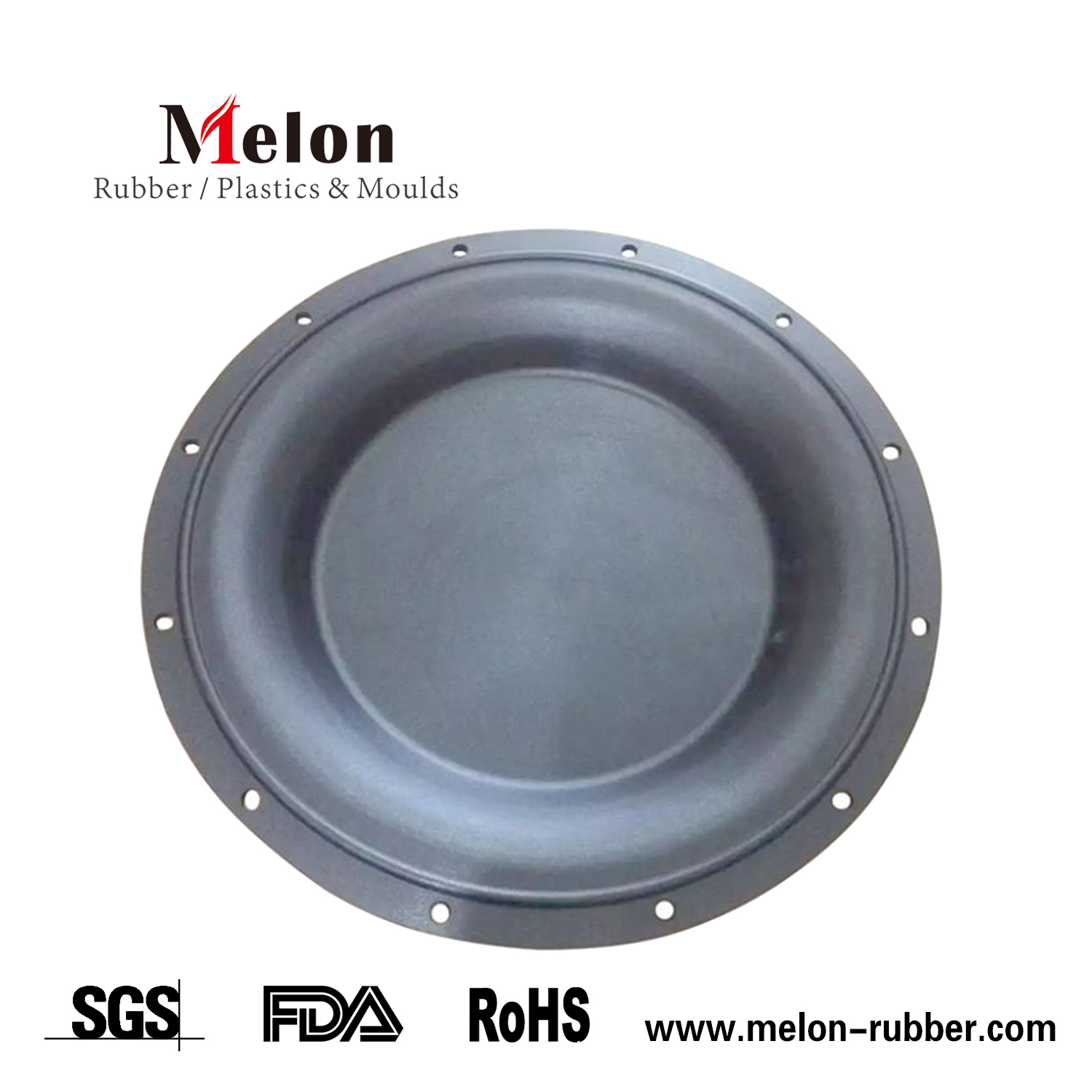 According to the structure, it is divided into a flat diaphragm, a corrugated diaphragm, a disc diaphragm and a rolling diaphragm; according to the principle of rubber membrane action, it is divided into an isolating diaphragm, a permeable membrane and a moving diaphragm. Depending on the conditions of use, different molded fabric reinforced diaphragm and rubber compounds can be used. NBR, PU, NBR/polysulfide rubber are commonly used, and silicone rubber, fluorine rubber and chloroether rubber are also used.
Rubber Diaphragm/Homogenous rubber diaphragms
which is used in very low-pressure applications when the strength is not high required. Homogenous rubber diaphragms offer similar functional advantages as fabric reinforced diaphragms and tend to be more economical for our customers not requiring a sturdy construction. This rubber diaphragm should have the advantages of heat resistance, medium resistance, pressure resistance, flex resistance and high sensitivity.The working temperature is generally -50 to +100 °C, and the working pressure is 0 to 2 bar.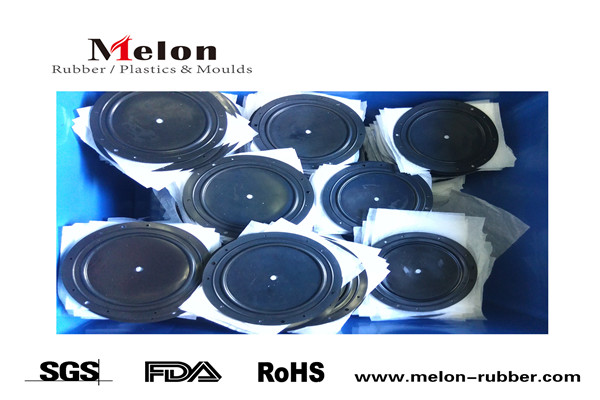 Molded Fabric Reinforced Diaphragm
If a dependable and accurate response to a hydraulic or pneumatic pressure change is needed then almost certainly a diaphragm seal is required.
how to mold fabric reinforced rubber diaphragm seal ?The manufacturing method comprises the following steps: vulcanizing the woven fabric and the rubber material by cutting and splicing, and then compression vulcanizing moulded together. Rubber diaphragms/Rubber Membrane are widely used in industrial, transportation and other sectors, and can be used as sensitive components for instruments, regulators and other automatic control systems.