Food Grade Silicone Baby Training Toothbrush
Price:
0.5USD-0.8USD
*High temperature resistance :silicone baby toothbrush be sterilized under boiling water and top dishwasher.
*Ideal gift for newborns: silicone baby toothbrush as a perfect gift for training toothbrush can increase baby's interest in brushing teeth.And cultivate baby's habit of brushing teeth.
*Easy to Grasp: the long handle silicone toothbrush provides an easy to grip surface, making it easy for babies to brush.
*Suitable for baby: 2 months - 5 years,specially designed for baby brushing training.
1.Design Idea
Because the newborn is easy to breed bacteria in the mouth, and the teeth and gums are easy to be damaged, the baby toothbrush made of silicone can help the baby brush teeth, not only can protect the teeth and gums, but also the friction of the brush surface of the baby silicone toothbrush is large, which can effectively remove debris. And it's good for cleaning.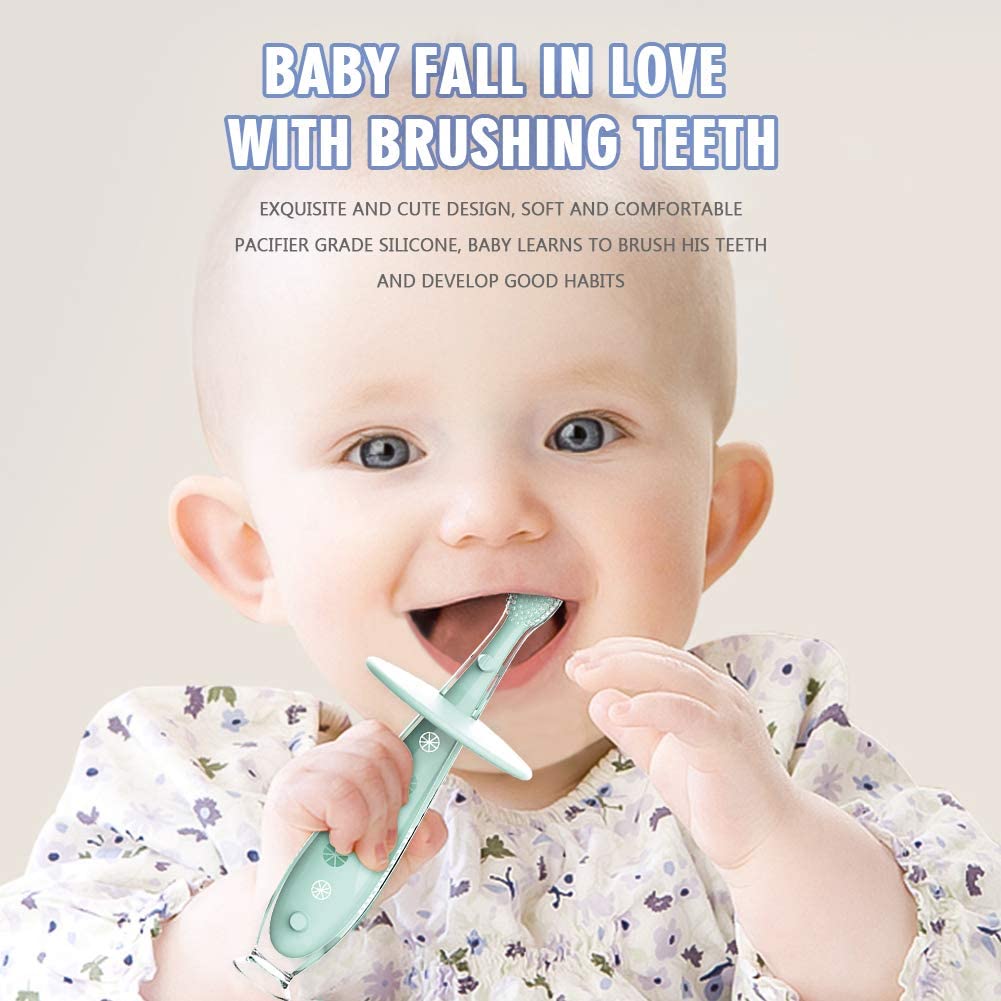 2.About Material
We could provide the certified silicone by SGS 100% free from BPA, PVC and phthalates.
High temperature resistance, disinfection at high temperature will not produce harmful substances.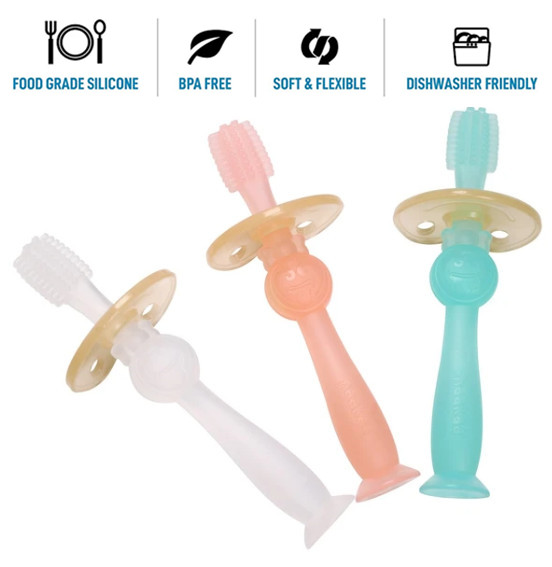 3.Why choose Melon's baby silicone toothbrush
Melon provides a healthy and happy growth for every babies. When a baby has their first tooth, Melon toothbrush could help them build a good habit of brushing teeth.
Melon cooperates with many brands of infant and child products with rich production experience and guaranteed quality.
FAQ:
Q:Can I customize our own baby teether?
A:Yes, of course. It can be customized according to the drawings you provide or sample or draft drawing.
Q:Can I customize our own logo?
A:of course. It can be customized according to the drawings you provide.
Q:What is your delivery time?
A:For inventory, we usually ship within 3 days after full payment, and 30-45 days for custom orders.
Q:Do you provide samples?
A:Yes, we usually provide samples free of charge. For some customized products, we need to charge the
sample fee, but this will be returned after the formal order.
Q:Is there any discount for bulk order
A:Yes, you can send email. Tell us to get the demand and we will design a better solution for you.
baby toy,baby nipple,baby goods,silicone pacifier,soother,baby care,silicone teether,silicone baby teether,filled baby teether,silicone toy baby.