BS1516 AS568B DIN 715 NBR EPDM FFKM Viton Rubber Silicone Seal O-Rings
Price:
0.05USD~1.3USD/pcs
MOQ: 5000pcs, no burrs, no flesh, smooth, excellent quality
Quotation: could be finished in 24 hours
Lead time:7-10days.
Hardness:20-90 shore A
Unit price:0.05USD~1.3USD/pcs
Color: black/white/red/green/blue or as customized
Material:NBR, NR, EPDM, Viton,FVMQ,HNBR,LSR,CR,Silicon, PU,SBR,IIR
Welcome rubber& Plastics mould OEM&ODM Order.
please contact me for free sample
rubber@melon-rubber.com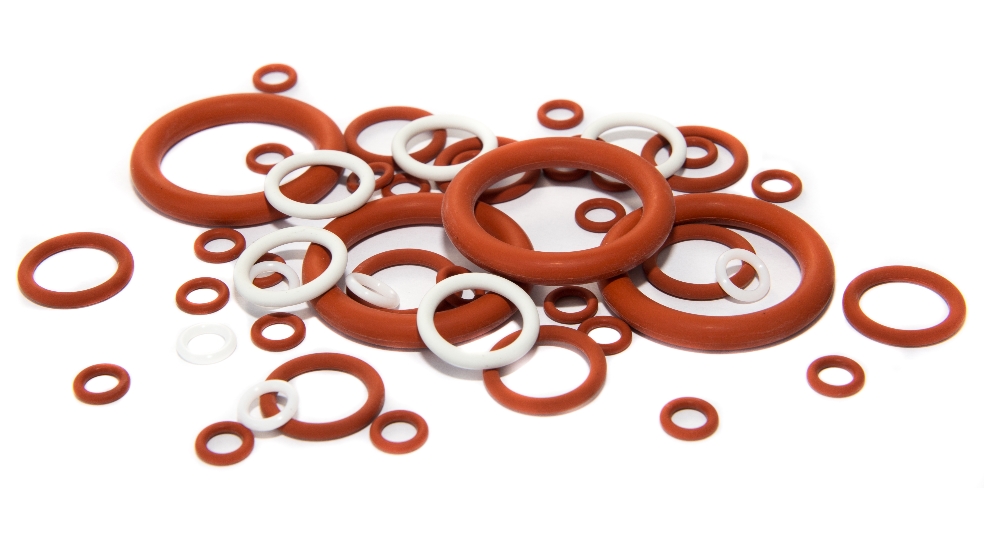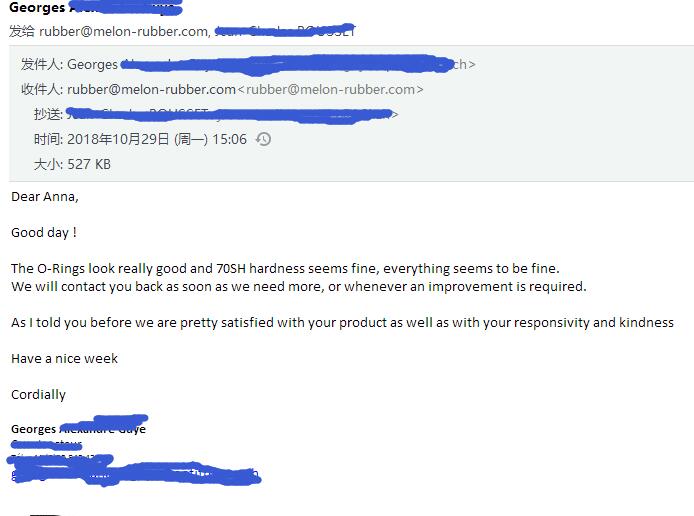 O-ring, also known as rubber sealing O-ring or Orings. It is a rubber sealing ring whose cross section is round (or O). Its main function is to seal and prevent leakage, such as gas seal, water seal, oil seal and so on. The O-ring is a circular cross section that prevents leakage between the two faces or between the shaft and the bore. They are designed to be located in the groove and compressed during assembly between two or more components to form a seal at the interface.
There are two types of O-ring marking methods: one: inner diameter (inner diameter) * wire diameter (cross section) two: inner diameter ID * outer diameter OD (outside diameter) but the first marking method is more common.The most common specifications for O-rings in the world are :SAE AS568B (USA), GB3452.1-82 (China), JIS B-2401 (Japan) DIN 715 (Germany) BS1516 (UK) and so on.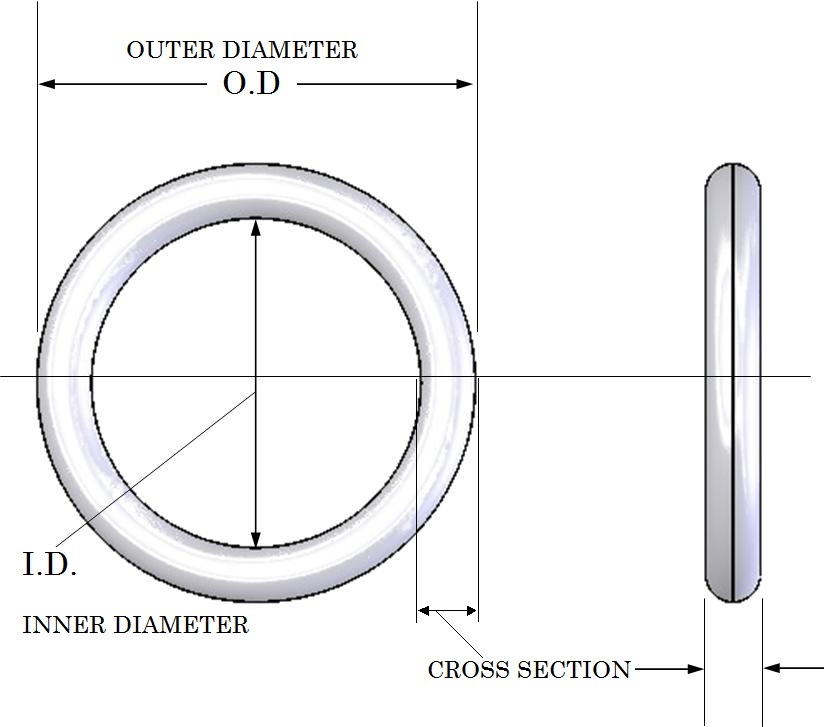 The choice of O-rings is based on chemical compatibility, temperature of use, sealing pressure, lubrication requirements and working environment.
The sealing O-ring joint design requires compression molding so that the O-ring can withstand deformation pressure without breaking and deforming.
Therefore, it is necessary to calculate the mechanical stress of the O-ring contact surface. As long as the pressure does not exceed the contact surface of the O-ring, no leakage will occur.The highest sealing pressure that O-ring seals can achieve: dynamic seal 35MPA, static seal 100MPA.
The stretchability and high rebound properties of the O-ring can be adapted to the structural defects of the mounted components. In most cases, these O-rings are used to seal hydraulics, pneumatics and any place that requires sealing. We are the rubber ring source factory in China. We have more than 10 years of experience in manufacturing O-rings of various materials. There are more than 1000 different types of O-rings, saving mold costs, short delivery time, smooth surface and no draping. Peak, no burrs, customer satisfaction is over 99%.
O-rings are also made from more than 15 polymers including: nitrile/nitrile rubber (NBR), fluorocarbon (fluororubber, fluorocarbon (FKM), silicone (VMQ), fluorosilicone (FVMQ), polyurethane ( AU / EU), natural rubber (NR), ethylene propylene (EPDM), hydrogenated nitrile rubber (HNBR), styrene butadiene rubber (SBR), chloroprene (neoprene) and the like.
The most commonly used is nitrile rubber, because its comprehensive performance is better, and the price is lower, it is the most cost-effective O-ring material. below is simple statue of different material sealing feature.
.