Advantages and disadvantages of EPDM vs FKM for Seal Rings
EPDM and FKM are common sealing ring materials with excellent heat resistance and oxidation resistance. However, there are some significant differences between the two polymer materials, depending on your application, you can determine the seal ring material you choose. Here, Melon Rubber introduce the advantages and disadvantages of EPDM and FKM.
Advantages of EPDM Sealing Ring
1. Excellent aging resistance. Outstanding ozone resistance, far better than butyl rubber and CR Good weather resistance, no cracks after exposure to sunlight for 3 years.Good aging resistance. Long term use at 150 ℃. The aging resistance is the best in general rubber.
2. Chemical resistance. It is resistant to various polar chemicals, acids and alkalis. Poor resistance to hydrocarbon oil.
3. Excellent electrical insulation. More than butyl rubber, suitable for high pressure of 45~65KW.
4. Good impact and cold resistance. The rebound rate can reach 50%~60%, second only to NR and BR. The elasticity retention property is good at low temperature, with an operating temperature as low as -50℃, and it becomes hard at - 57 ℃ and brittle at - 77 ℃,EPDM is a solid choice in sub-zero temperatures.
Because its raw materials are easy to get and cheap, and has extensive durability mainly used for O-rings,rubber hose, auto parts, wires and cables, and as insulation in freezer room seal,etc.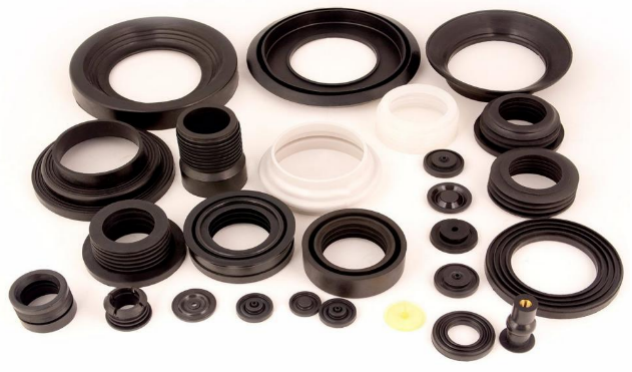 Disadvantages of EPDM Seal Ring
Slow Curing Speed: 3 to 4 times slower than normal. Difficulty in mixing with other unsaturated adhesives; Poor self adhesion and mutual adhesion, difficult adhesion, and poor processing performance.
Advantages of FKM Sealing Ring
The fluorine atom has a strong adsorption effect, improving the performance of carbon carbon bonds in the fluorocarbon molecular structure chain. which give them the advantage of exceptional chemical, thermal and oxidation resistant properties.
1. Excellent heat resistance
The outstanding characteristic of fluororubber seal ring is its excellent heat resistance. It can work under the standard environment of 200 ℃ to 250 ℃ for a long time, and the tensile strength and strength of fluororubber are inversely proportional to temperature.
2. Excellent anti-aging performance
Fluoroelastomer has excellent aging resistance and reactive oxygen resistance. After ten years of storage, the performance of fluororubber products is still satisfactory.
3. Excellent organic chemical reliability
It is more reliable than other rubber for organic chemical liquids such as light fuel oil, gear oil and lubricating grease, and for various oxidants such as dilute nitric acid, concentrated sulfuric acid, hydrochloric acid, sulfuric acid and hydrogen peroxide with higher concentration. With excellent resistance to various organic chemicals.
4. Excellent mechanical equipment performance
FKM seal ring is also a raw material of vulcanized rubber polyurethane elastomer with excellent physical and mechanical equipment performance, which has very good advantages in terms of tear compressive strength and tensile strength. Through testing, the shrinkage deformation rate of fluororubber seal ring is not large.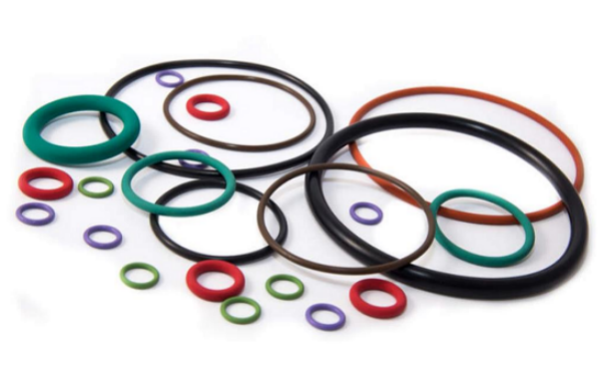 Disadvantages of FKM Seal Ring
It is well known that FKM will expand in fluorinated solvent and cannot be used together with molten or gaseous alkali metals. Due to its chemical composition, FKM is an advanced product. Therefore, its price is indeed higher than that of other fluorine free hydrocarbons, and products of low temperature grade may be particularly expensive.
How do you choose to use EPDM or FKM
EPDM is a good choice for low-cost sealing materials that perform well in some industrial and outdoor applications. This durable synthetic rubber will not degrade under UV conditions, and can tolerate long-term contact with steam and some acids.
If your application requires the highest standard of chemical resistance, heat resistance and oxidation resistance, and budget is not your primary consideration, FKM is a high-quality material selection, and its performance will exceed your return on investment.