2021 Happy OX Year- thanks to our Client & friends we met
Happy OX year!
I hope you all are fine despite this hard times we are enduring.
We are back to work today and everything is back to normal,please feel free to contact us.
In the 2021 New Year, we will try our best to coordinate wherever you need and I hope we can have better cooperation.
Taking this chance to Reminisce about the past 2020, and thank our Client & friends we met.

1. Thank UK Stt, trust us, let us participate in his baby teether design and development again.
After receiving his first draft of the design, our engineering team spent 2 weeks analyzing the original drawings, evaluate the quotation, and communicate with customers about its functional requirements and market positioning. And updated new design suggestions. The function of silicone baby teether can be satisfied, the synchronization can be optimized in structure, the life and performance are better, and the cost is reduced.

Because we did not arrange the above work before receiving the official order from ST. Several other suppliers also made quotations based on our last updated drawings, because our prices are not the lowest. ST chose other suppliers. We also understand that for a brand, the cost is the primary factor they consider.

One month later, ST found me again. For this teether project, ST still wanted to cooperate with us. (Hello Anna, I've been taking time to model my teether with 3D printers in the UK, and after some thought, I truly would like to work with Melon Rubber.)
Welcome back, we are here anytime.
The more challenging the product structure, the more confident we are.
After more than ten years of processing experience, one-stop service from drawing design, mold development to serial production.
Let us establish our own reputation in the OEM rubber&plastic mold custom processing industry day by day.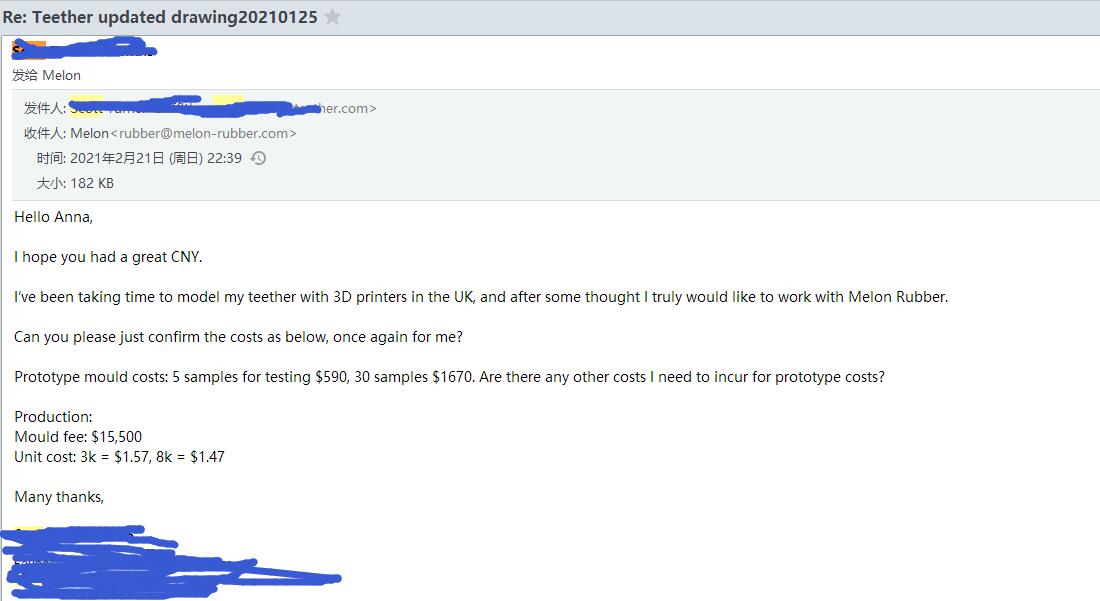 2. Thanks to USA Bob, the first order of cooperation is completed within 15 days
Through the website, Bob learned that we produce rubber one-way valves, and precisely selected one of them that can be applied to their yacht equipment.
After receiving the samples, the sample adaptation and testing were arranged within a week, and the first batch of trial production orders of 5,000 sets were placed.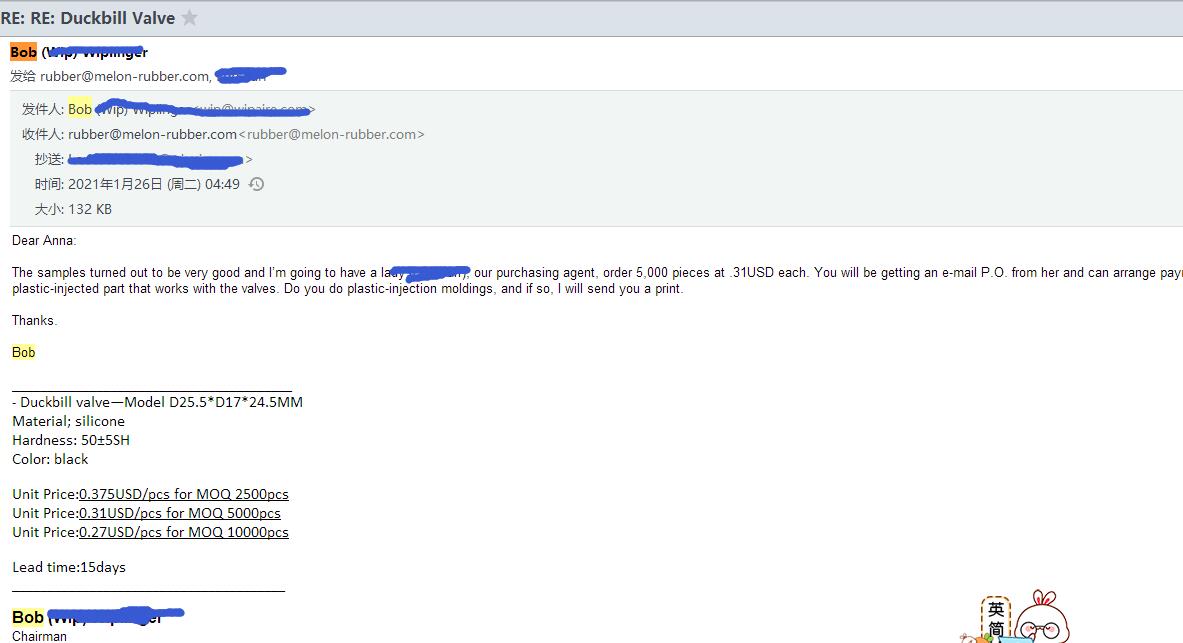 3. Thanks to South Korea Keum, the excellent designer
Keum is committed to the development of hearing aid products. All products only have design drawings or reference templates.
The special engineer will follow up on the keum project and be responsible for the drawing of the drawings. The drawing of the detailed drawing files (plan 2-D and STP 3-D) can be completed within 1-2 working days and submitted to him for confirmation. Very efficient...
Hearing aids are a special industry. We have certified and analyzed every detail. We hope that the finished product can help people in need and amplify the love of all people.
. . . . There are still many cooperation stories, which are not listed here. In short, thank you all for your trust in MELON.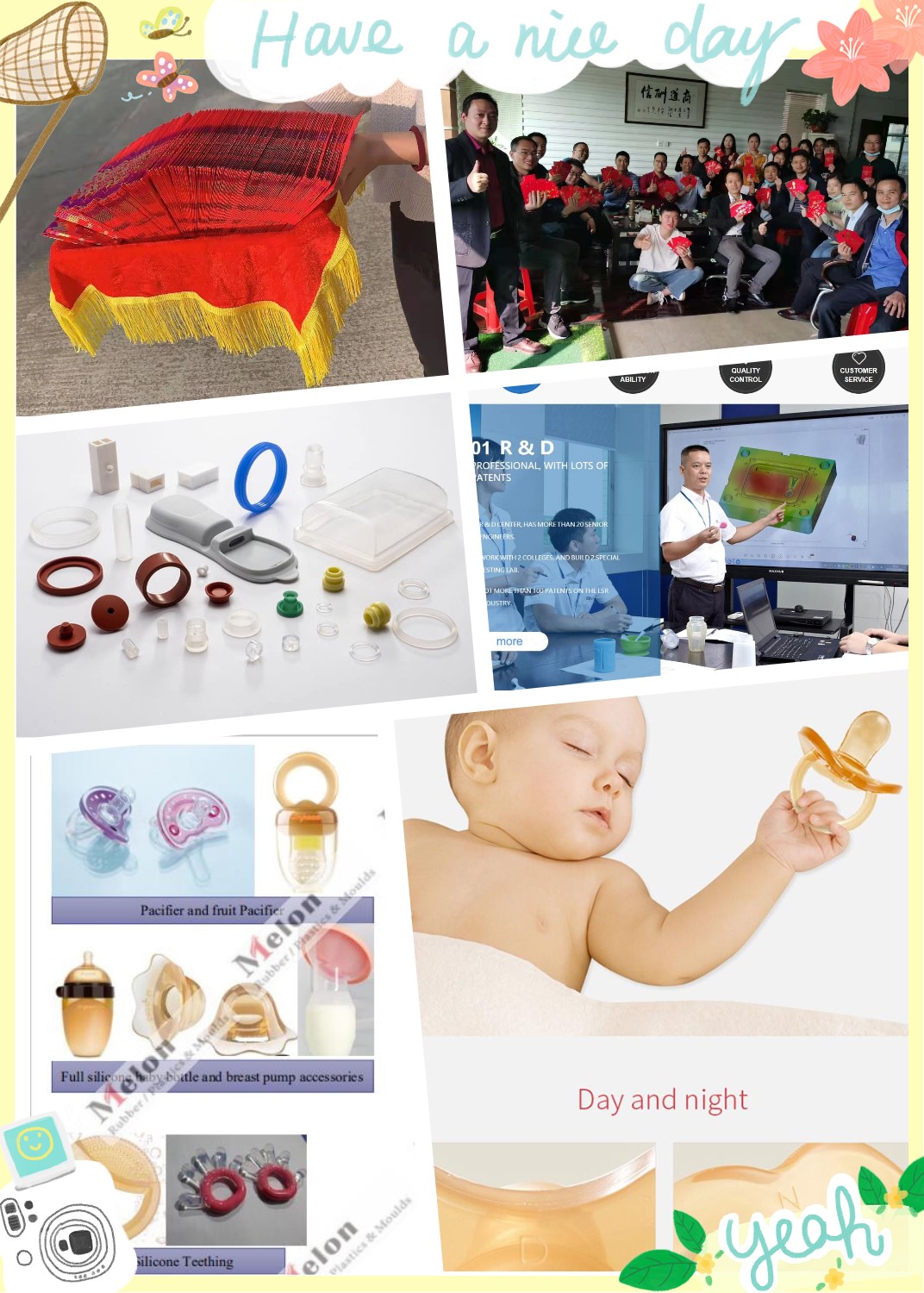 Melon' Services ranging:
From design support, material selection, prototyping, high volume injection molding, and clean room injection molding for customers
in the medical/healthcare, consumer, baby care and industrial markets.
Material: Silicone, Liquid silicone, Rubber (NBR/NR/EPDM/Viton..), Plastic Parts