Silicone Stackable Baby Cups Wholesale
Price:
US $0.3-$0.8
Melon produces and wholesales baby's silicone stacking cup, which is made of food grade silicone. The material is safe and BPA Free. The stacked cup has a variety of playing methods, which can cultivate baby's hands-on ability and thinking ability. It is an early education educational baby toy.
Wholesale Speed Stacking Cups,Stacking Cups for Baby
*Made of food grade silicone, BPA and phthalate free,safe for baby.
*High temperature resistant, easy to clean, dishwasher safe.
*Delicate appearance, different colors and sizes, each stack cup has different patterns and numbers, to cultivate baby's cognitive ability.
*Stacking cups toy independently to cultivate baby's imagination and concentration.
*Multi function stack cup,there are many ways to play the silicone stacked cup, which can be played during the day and at night.
*Very suitable shower toy for baby. Stacking cup can make baby enjoy bath time.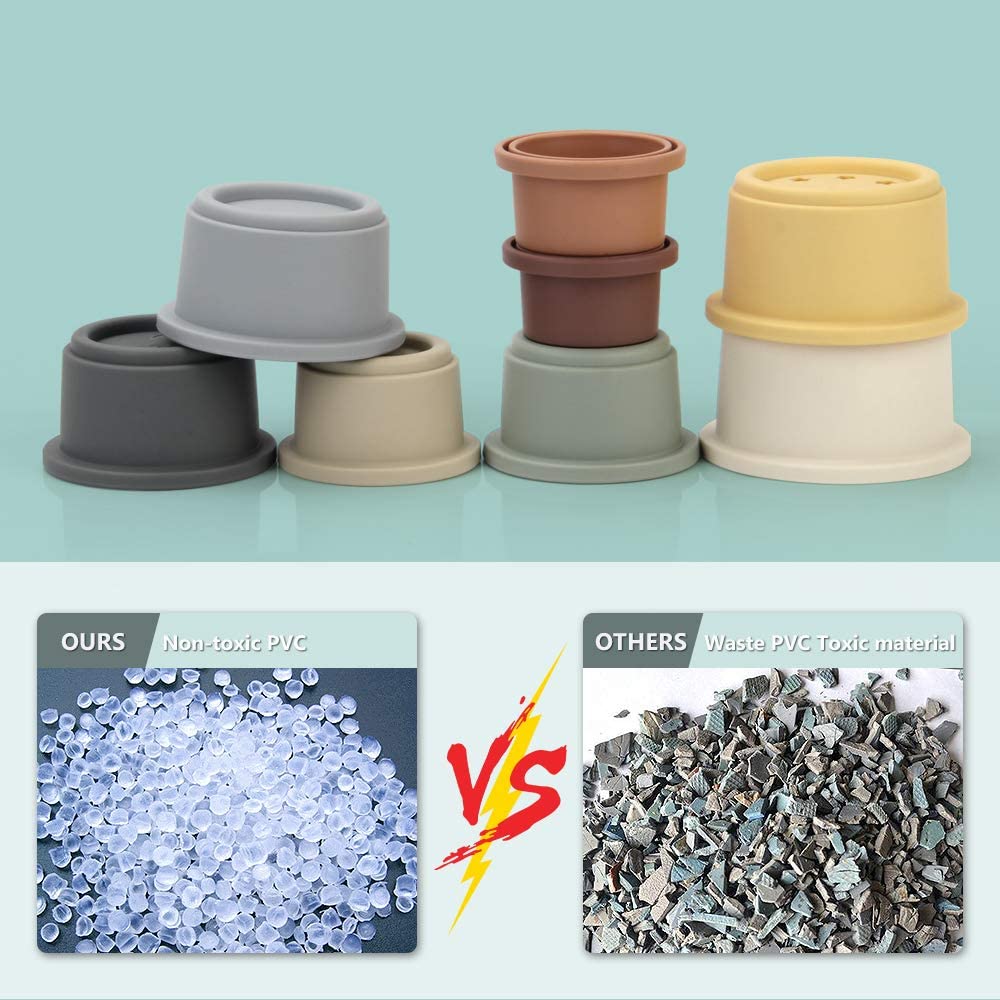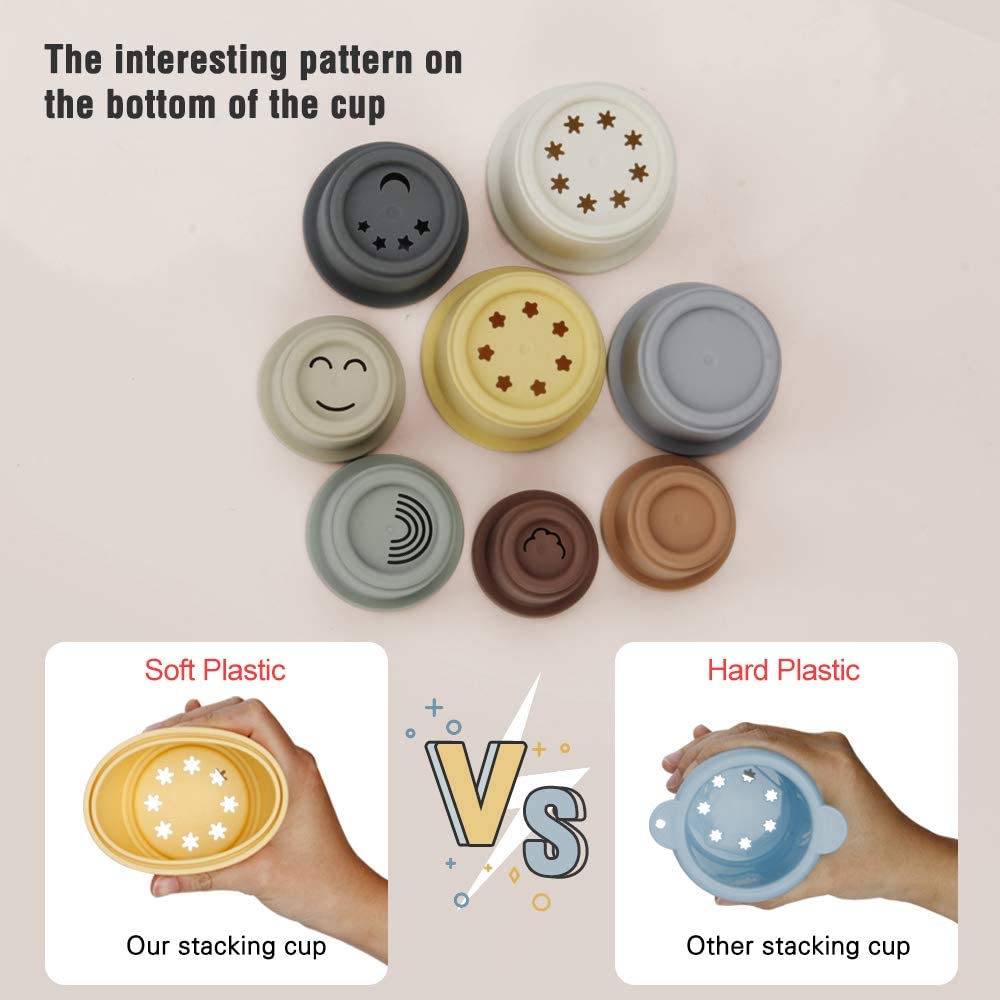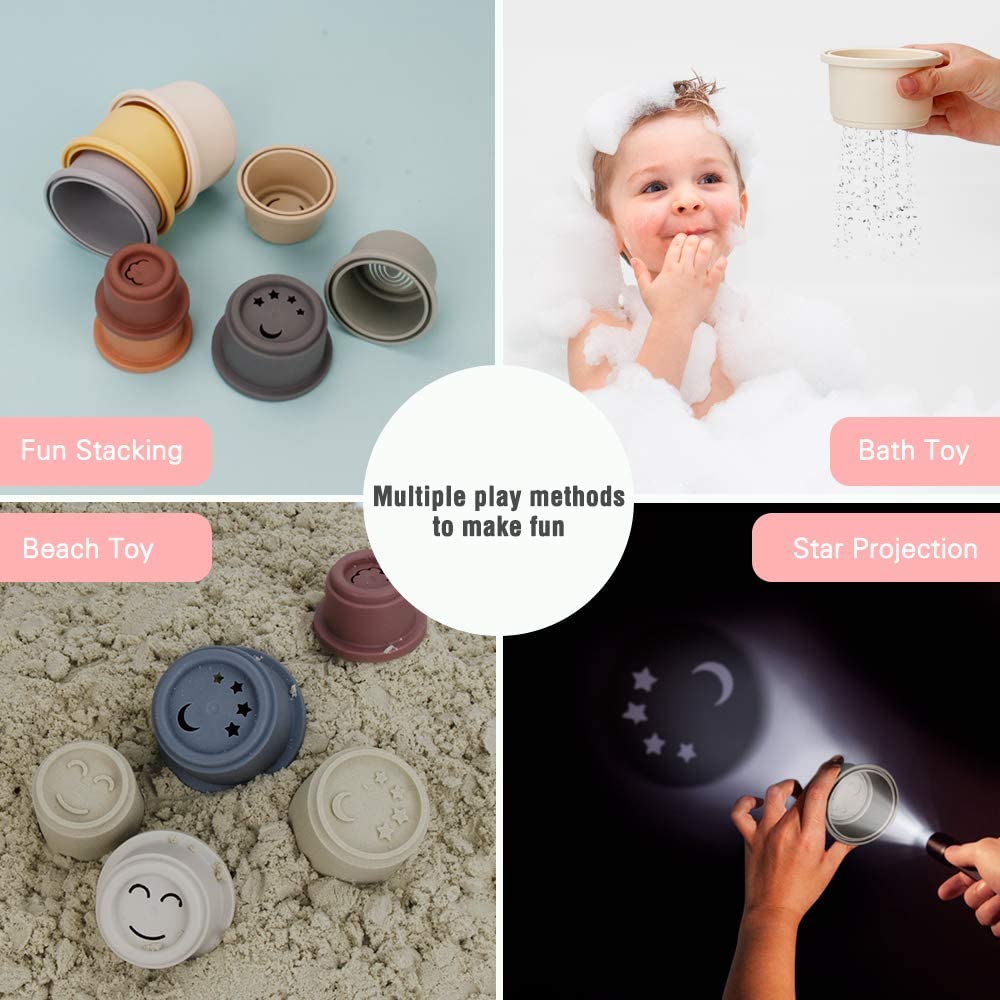 Wholesale Speed Stacking Cups
We have lots of stacked cups in different colors and sizes. If you are interested in them, please contact us. volume stacking cups bulk will have a great discount.
Custom Stacking Cups
As a baby accessories manufacturer, we can customize your stacking cups toy according to your requirements. Please share your drawings or samples for reference.
Q1: Can I get some samples?
A: of course, please contact us, free samples will be sent to you soon.
Q2: What material is these baby stacking cups?
A: high quality food grade slicone,no BPA,no PVC.
Q3: Can I customize the Logo?
A: Yes, we provide customized service. Please contact us and provide drawings.