Silicone Baby Food Feeder/Fruit Feeder Pacifier
Price:
USD $0.6
*Soft, chewable food sac, baby chew at ease, will not damage the gums;
*The food sac imitates the curvature of teeth, which can massage the gums and relieve the baby's teething pain;
*It is easy to disassemble and clean,so that no corner is easy to breed bacteria;
*Silicone spring uses physical properties to automatically push fruit;
*Silicone round soft handle,100% food grade material, can be grasped and chewed.
Baby Food Pacifier Feeder:It's an ideal way for babies to eat food. Full silicone design, composed of food sac, handle, spring and dust cover. Less components, easy to disassemble and clean.
Small fruits, vegetables, meat into the food sac, food will pass through the hole so that the baby can easily suck and chew.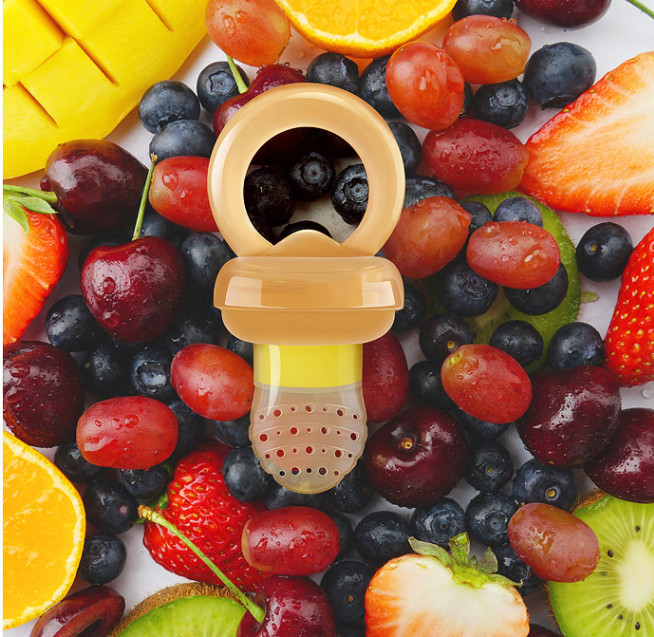 About the material: it is made of silicone,BPA free and other harmful substances.The material is resistant to high temperature. It can be disinfected by boiling, steam and ultraviolet.
According to the baby's development needs, provide different sizes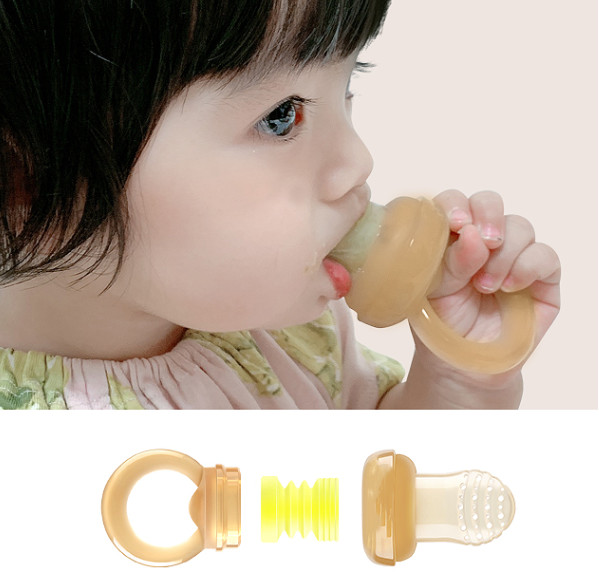 If You Want to Customize Your Fruit Feeder Pacifier
Please contact us and send your drawings or samples
We will reply as soon as possible
And as a professional OEM silicone baby accessory manufacturer,
we could work together with you to develop your self own design
with the most affordable price to buy the best products.
FAQ:
Q:Can I customize our own baby fruit feeder pacifier?
A:Yes, of course. It can be customized according to the drawings you provide or sample or draft drawing.
Q:Can I customize our own logo?
A:of course. It can be customized according to the drawings you provide.
Q:What is your delivery time?
A:For inventory, we usually ship within 3 days after full payment, and 30-45 days for custom orders.
Q:Do you provide samples?
A:Yes, we usually provide samples free of charge. For some customized products, we need to charge the sample fee, but this will be returned after the formal order.
Q:Is there any discount for bulk order
A:Yes, you can send email. Tell us to get the demand and we will design a better solution for you.