Liquid Injection Molding Pacifier process
Wikipedia definition for Pacifier
A pacifier is a rubber, plastic, or silicone nipple substitute given to an infant to suckle upon between feedings to quiet its distress by satisfying the need to suck. Compared to sucking fingers,
Taking Pacifier is healthier because it can clean and kill viruses at high temperature, especially the liquid silicone pacifier. Liquid silicone is a medical grade material, BPA-free and latex-free silicone for strength,
comfort and durability,Dishwasher safe. Liquid silicone rubber is Ideal pacifier material choice.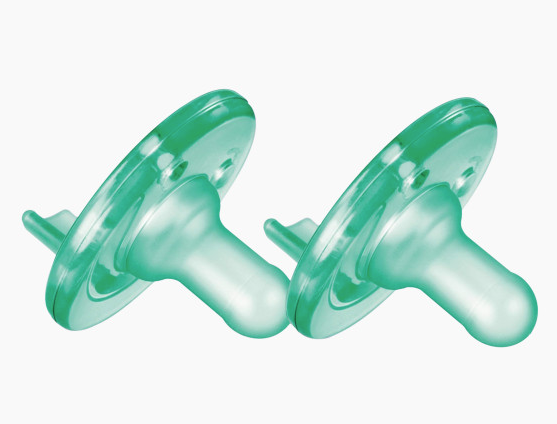 According to research and markets report- Pacifier Global Opportunity Analysis and Industry Forecast, 2019-2026
The baby pacifier market size was valued at $352.2 million in 2018 and is expected to reach $522.6 million by 2026, registering a CAGR of 5.10% from 2019 to 2026.
The rise in number of infant population around the globe, is one of the key factors driving the global baby pacifier market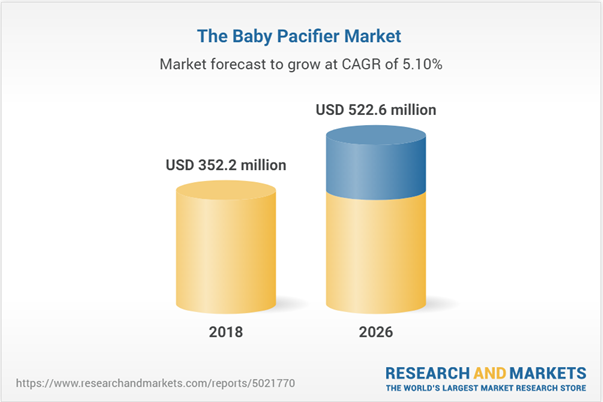 Good Pacifier begins with its liquid injection molding tooling

The Massachusetts Institute of Technology states that the design process determines up to 80% of a plastic injection molded component's costs.
EFFECTIVE Pacifier INJECTION MOLD Design
Those familiar with the design of the injection-molded part design elements should find a silicone rubber injection molding process is similar. However, the LSR has a very high shrinkage, and a material having
a tendency to easily burrs during molding. Designers can plan and absorbed through the correct tolerances in the mold design more elements to reduce flash, thereby alleviating these problems.
The following are the important points to consider the liquid injection molding program design parameters.
1. Pacifier Weight/Size
2. Pacifier yearly demand quantity
3. Wall and Rib thickness
4. PL( parting line)
5. Injection Gate
6. Ejection
7.Tolerance
Well-designed pacifiers usually have a linear tolerance of 0.025 in/in (0.025 mm/mm).
8.Flash( automatic trimming or manual trimming)
You will also need to consider flash allowance.
9.Material
In addition to optimizing the design of a component, it is also crucial to select the right material for LIM programs.
LSR Pacifier Mold/ Pacifier Tooling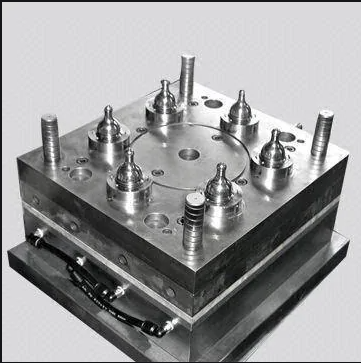 The perfect, precise LSR pacifier starts with the tool. The construction of the mold requires a combination of CNC milling/EDM/Milling machine processing and so on.
The lead time of liquid silicone injection mold: 35-45days, which depends on pacifier structure to create high temperature LSR mold to maintain the LSR molding process.
Pacifiers can be simply divided be into three types, pure liquid silicone injection molding pacifier(like Philips Avent Soothie Pacifier),overmolding silicone pacifier (like Nanobebe Flexy Pacifier),
silicone nipple with plastic handle/cover assembly together(like NUK Newborn Orthodontic Pacifiers)

PROTOTYPING INJECTION MOLDING OF PACIFIER
when LSR pacifier mold has been completed, will firstly arrange pacifier trial production (PROTOTYPING) to verify the accuracy and performance of the mold including pacifier size & appearance (whether there are flashes, bubbles, breakage),
pacifier performance properties testing such as stretch & bite Force test (to ensure the life of the baby during use).
Through trial production, you can also find out other potential errors and modifications to the mold, and if necessary, improve the pacifier injection molding process. Improve the mold details and production process
to ensure the efficiency and quality of the formal production stage. Not only can it reduce manufacturing costs, but it can also help shorten the time to market and provide the best products.
LIQUID SILICONE RUBBER PACIFIER INJECTION MOLDING PRODUCTION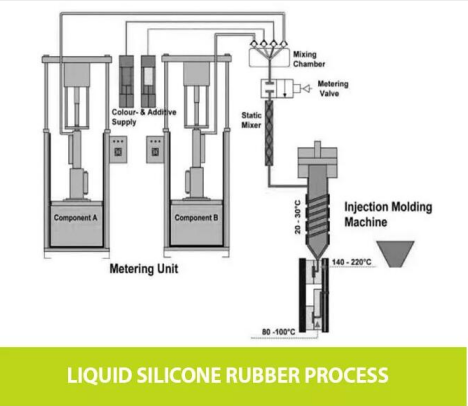 E.g:
Liquid silicone molding pacifier has very strict appearance requirements, zero flash, no burrs, no damage, etc. This requires strict requirements for the design and processing of liquid silicone molds, and there are many challenges from the glue inlet, exhaust, and parting line. .
Some liquid silicone molding factories use manual trimming, and some OEM injection molding manufacturers use automatic demolding without flash. Each method has its advantages and disadvantages,
but you need to study it from the perspective of other variables, including employees with knowledge and skills in liquid silicone molding.
General Purpose material for pacifier : Wacker Elastosil 3003 (Durometers: 30A - 80A)
Baby pacifier client' Question about hardness
The hardness I want to check out… which Avent pacifier are you referring to? I have an Avent bottle which has the perfect softness (attached).
> The hardness of the nipple pacifier is different from the hardness of the feeding bottle nipple,because they have different function.
The pacifier should be harder, and it will take longer to bite. If it is too soft, it will be bitten by the baby.
The nipple on the bottle is much softer, and its function is to suck milk.
Normally the hardness of different brands of pacifiers is 40-50Shore A
And the hardness of the feeding bottle nipple is 20 Shore A
LSR silicone rubber mold during the molding step the longest and largest investment. However, the LSR can flow into very thin cross-section, and the radius of the compact thick thin features /, so that the more simple mold design.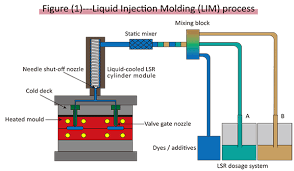 Here is a look at the LSR manufacturing process:
1. LSR A + B components are usually packed in 10KG drums or 100KG drums. A process-controlled pumping kit presses down on the bucket to force the material into the static mixer and feed it into the injection unit.
2. Then, the paint color master flow can be added and controlled. During the injection process, the compounds A and B material will be mixed together by screws and pushed forward to
produce the "injection volume" of the material, which is the amount required to fill the mold.
3. After the liquid silicone compounds A and B is injected into the mold, it will remain clamped together to cure the LSR. Then, the operator or robot will remove the cured baby pacifier from the mold,
and then repeat the cycle. This is a very efficient process and usually takes 30 seconds on average.
4. On the contrary, for organic materials or high-concentration silicones, the average cycle time for finished parts is about six minutes or more. Peroxide cured materials take longer,
usually about 9 minutes. Compared with high-consistency silicone materials, LSR can significantly save labor costs.
5.The Second curing of liquid silicone injection molding (200°C for 4 hours) can help reduce volatility and improve compression set and improve product performance. Then package and transport.
Melon can produce custom designed and manufactured, high-quality LSR parts and LSR 2-Shot components liquid silicone pacifier for our customers Contact us today for a quote, we could provide one-to-one service.