How to use Silicone Baby Teething Gloves
When the baby is ready to have teeth, he always puts his hand in mouth. At this time, you will find a comfortable and safe toy for your baby. More and more parents choose teething gloves, which are mainly composed of two parts. One part is silicone, the other part is fabric. Teething mittens can relieve gum pain by sucking and grinding teeth to help baby grow teeth healthily. Teething gloves are like a protective cover to avoid scratching himself when your baby is emotional.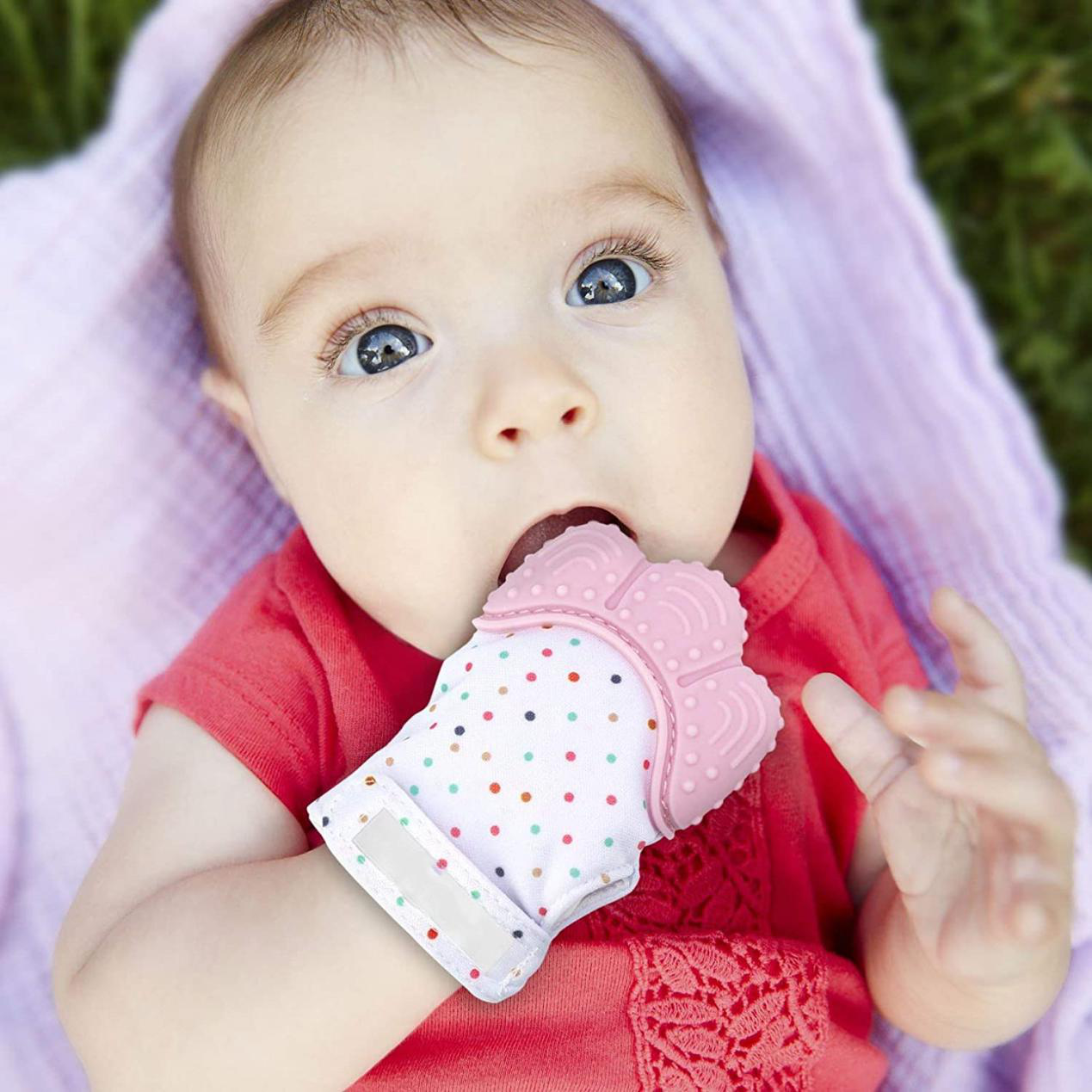 Let's talk about the advantages of teething gloves
Made of food grade silicone, 100% BPA Free
The material of silicone part is in line with food grade requirements, and the material does not contain BPA, safe and non-toxic, parents can rest assured to put the baby in the mouth. It can protect your baby from harmful substances.The touch is also very soft, will not cause harm to the baby's mouth and teeth.
Relieve the pain of tooth eruption and help the healthy growth of teeth
Teething mitt for teether baby,natural silicone soft gloves have multiple tooth surfaces, which can relieve gum pain, and have many pleasant textures, which can let the baby chew, bite and suck, minimize the discomfort of gingival pain, and the concave convex design can also gently massage the baby's gums.
Teething gloves are easy to clean and can be put into the washing machine
It's also very convenient to clean your teething gloves. You can put them directly into the washing machine. You don't have to worry about damage. After washing, it can be dried in a dryer or air dried directly.
Unique and attractive design to enhance baby's enthusiasm
Baby teething gloves with adjustable Velcro to ensure they are firmly in place are a good choice for babies who can't hold gum in their hands. No matter how the baby throws it, it can't be thrown to the ground. You don't have to pick up toys from the ground.
The gloves have a variety of bright colors and dot patterns, can visually stimulate the baby's vision. Part of the fabric is made of wrinkled materials, which can make sounds, attract the baby's attention and make the baby feel happy.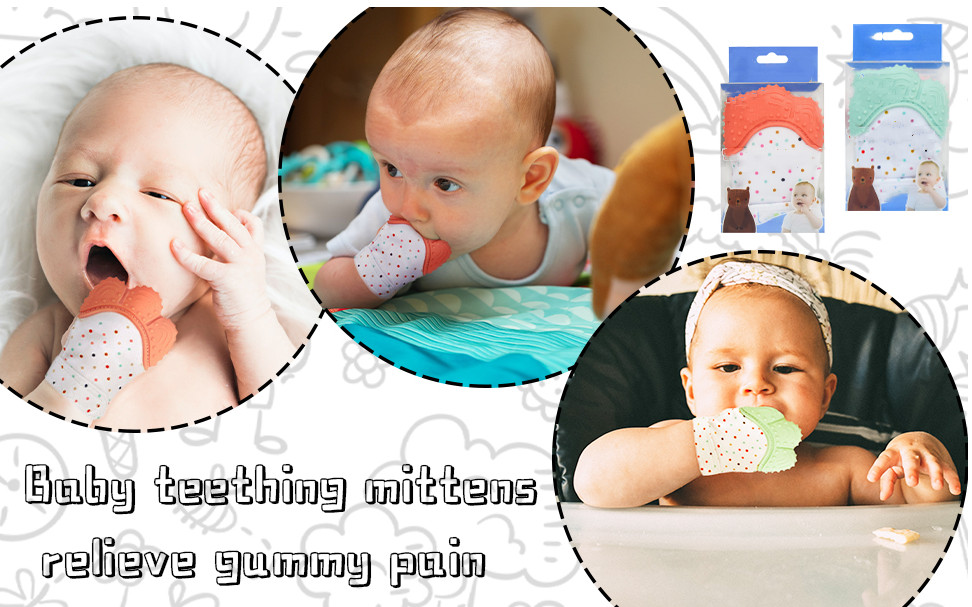 Toothache is one of the most frustrating experiences for parents and one of the most depressing experiences for newborn babies.Having a pair of teething gloves will reduce a lot of discomfort and bring a lot of joy to the baby.