Custom Silicone Baby Bandana Drool Bibs
Price:
*Baby bandana drool bib is made of soft material and won't hurt baby's skin.
*Food grade silicone teether is sewn on the bottom of the bandana drool bib .
*Let the baby like teething bib which can be used to prevent dirt and relieve the pain of teething.
Baby Bandana Drool Bibs
About Bandana Bibs
High quality cotton on the front and fleece on the back.
The fabric is soft, dirt resistant, easy to clean, and can be disinfected at high temperature.
About Silicone Teether
Teether adopts food grade silica gel, which has passed FDA food grade safety certification. It has no BPA and toxic substances.
Soft and elastic, the unique texture on the teether enhances the function of soothing the baby's gums and caring for the baby's delicate mouth.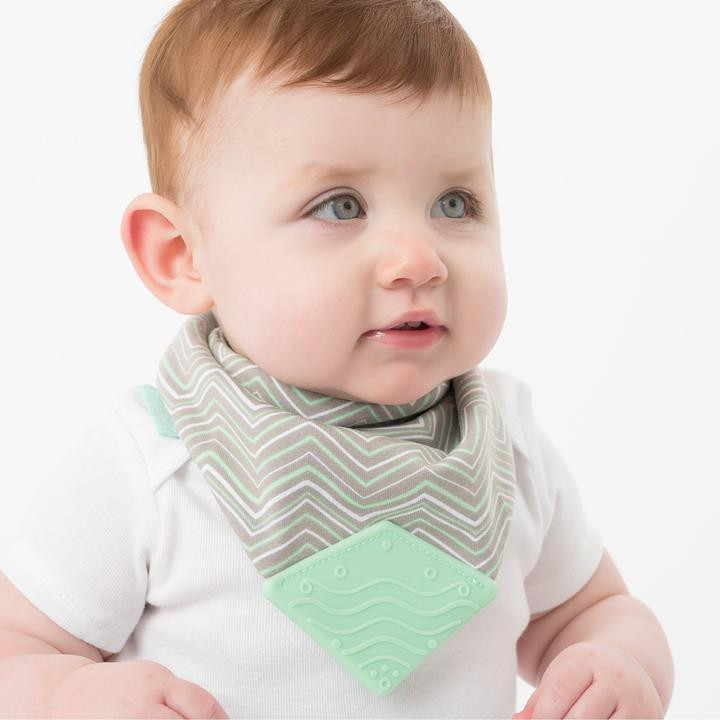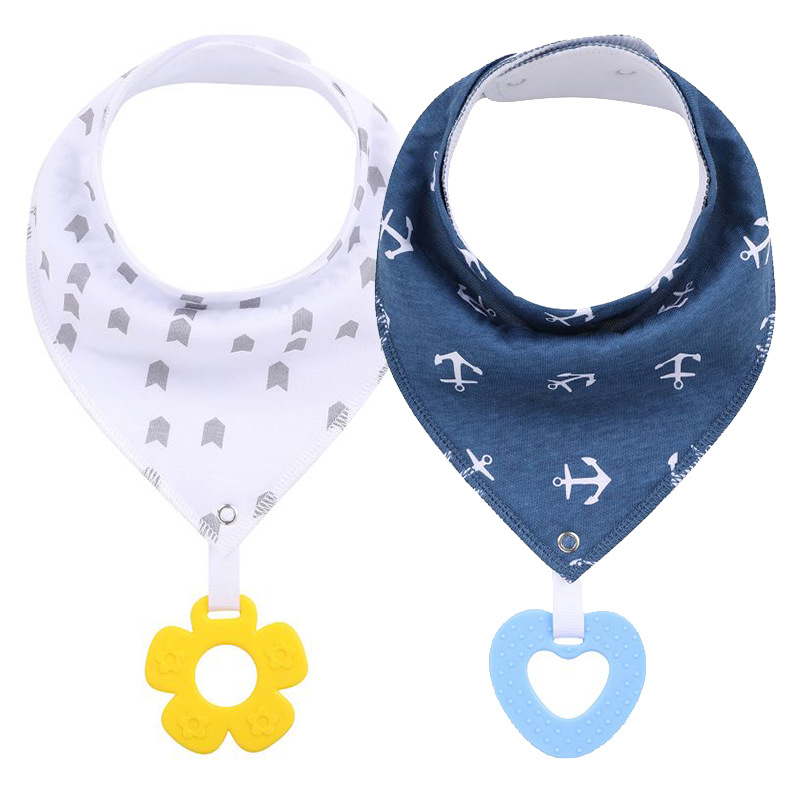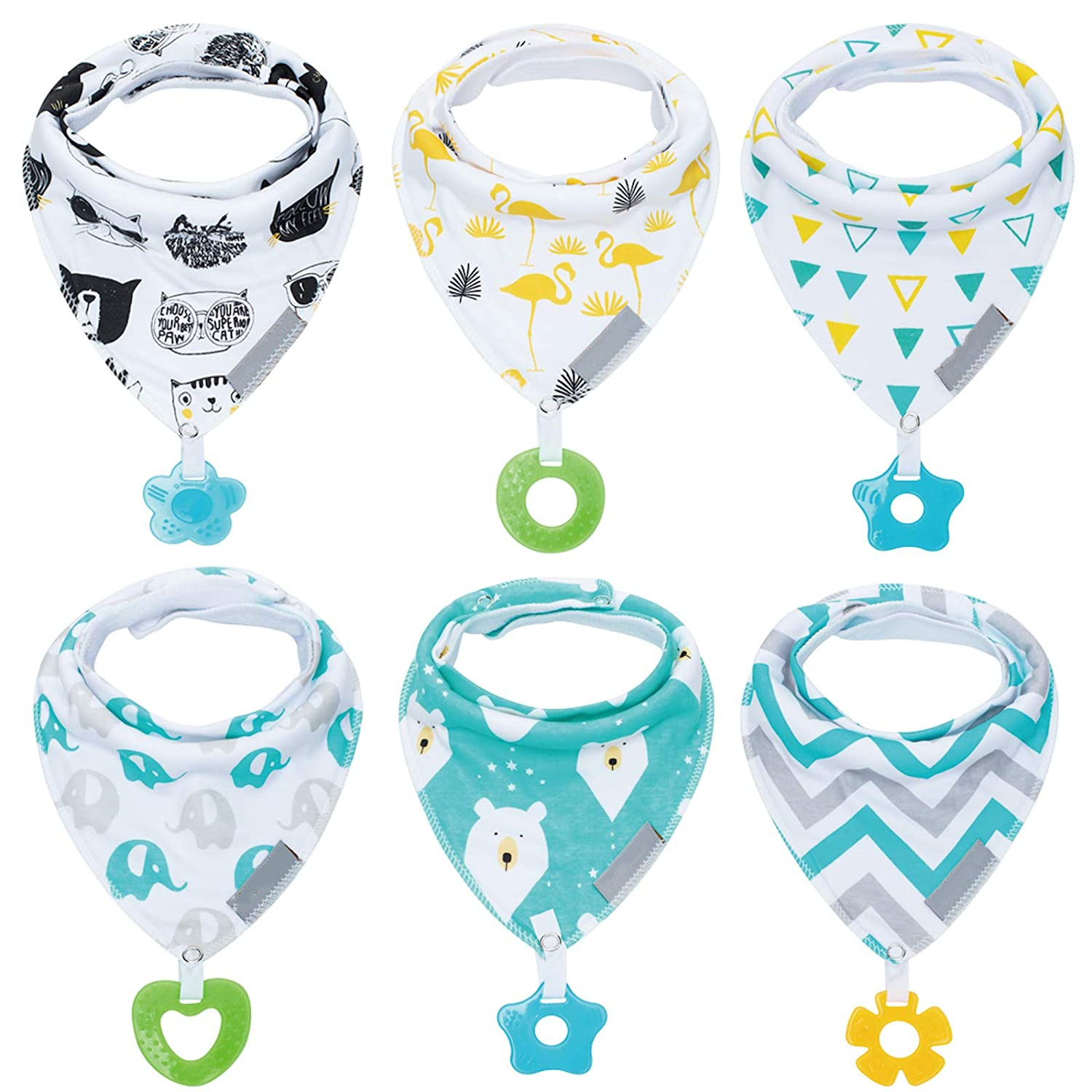 Baby teething bib can be used to grind teeth and relieve the fidgety mood of baby in the long tooth period
Teething bibs can be also waterproof baby bibs make baby's clothes cleaner.
Q1: can I get some samples?
A: of course, please contact us, free samples will be sent to you soon.
Q2: what material is this baby teething bibs?
A: high quality cotton on the front and fleece on the back,silicone teether.
Q3: can I customize the logo?
A: Yes, we provide customized service. Please contact us and provide drawings.