Custom Duckbill Rubber Check Valve,Rubber One Way Valve
Rubber duckbill valve is made of high-quality elastic rubber material and built-in reinforced fiber. The appearance of duckbill check valve is like duckbill's flexible check valve. Rubber duckbill valve is also rubber one way valve,duckbill backflow preventer. According to the different structure, duckbill valve generally has two kinds of curved mouth and straight mouth. DN50-DN250 is suitable for straight nozzle type; DN300-DN2200 is suitable for curved nozzle type.
Duckbill Valve Material & Characteristics
According to the requirements of different flow medium, different kinds of elastic rubber materials are used for duckbill valve to adapt to different working conditions.
Natural Rubber Duckbill Valve has good elasticity, strong air tightness, large elongation, great tensile strength and good processing performance. It is suitable for abrasive particles and weak chemical liquids.
CR Duckbill Valve has excellent aging resistance, corrosion resistance, oil resistance and solvent resistance. Neoprene duckbill valve is suitable for oil, medium strength chemicals, ozone, fat and fluorocarbon compounds. The temperature can reach 250℃.
NBR Duckbill Valve is suitable for all kinds of fluorocarbons and other medium strength chemicals with temperature below 200℃.
Viton Duckbill Valve is suitable for ozone, grease, chemical solvents, halogenated carbon oxides and oxyfluoride. The temperature is up to 400℃.
Silicone Duckbill Valve can meet the requirements of food grade or medical grade, with good high and low temperature resistance, safety and non-toxic materials, chemical stability. Silicone duckbill valve is generally used in food safety industry and medical and health industry.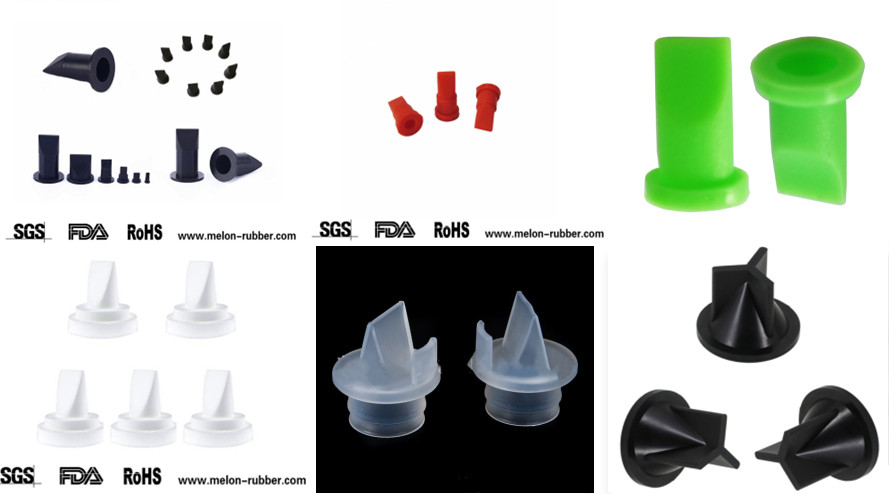 Why Using Rubber Duckbill Valve?
1. The rubber duckbill valve is of full rubber structure, which can meet various anti-corrosion requirements (different rubber materials can be selected according to the actual demand);
2. No blockage and good sealing;
3. Long service life, trouble free and maintenance free;
4. No electrical signal and manual operation, no noise;
5. When the opening pressure is small, the water head greater than 0.01 M can be opened;
6. Under general conditions, the head loss can be reduced to a minimum;
7. Various installation forms can be changed to meet the needs of customers;
8. Convenient installation, low cost and low operation cost.
What Does a Duckbill Valve Do?
When the pressure inside the valve is greater than the pressure outside the valve to a certain extent,duckbill check valve cracking pressure forces the duckbill valve to open and allows water to flow through; when the pressure outside the valve exceeds a certain value of the pressure inside the valve, the duckbill valve closes to prevent backflow.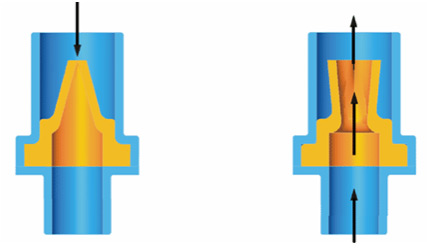 Customized Rubber Duckbill Valve
As a duckbill valve manufacture, we have different check valve types for customers to choose,and specially designed and manufactured according to the needs of users.We can produce different sizes include large duckbill valve,small duckbill valve and mini duckbill valve. Duckbill check valve price depends on the material and size of duckbill valve.Our elastic rubber duckbill valve adopts high-quality raw materials, and adopts different design mechanisms according to different working conditions, so as to ensure the product quality from the source and meet the various needs of customers.