Find Our Products
Products
Wholesale Bottle Cleaner Baby FDA Silicone Bottle Cleaning Brush 
Price:
US $0.8-$1.15
BPA Free Bottle Cleaning Brush Set
Material: Food Grade Silicone+PP
Size: bottle brush:31*5cm; nipple brush:19*4cm
Color: Blue, Pink, Yellow
Quantity: 2 pcs/set
Wholesale Bottle Cleaner Baby FDA Silicone Bottle Cleaning Brush
1. 2pcs brushes : the bottle includes 2 brushes, 1 silicone bottle brush and 1 silicone nipple brush.
2. silicone bottle brushes :made of 100% FDA silicone, BPA Free, scratch free, durable and environment-friendly material, tasteless, very suitable for bottle washing.
3. Unique design :360 ° Rotary cleaning, long handle design, easy to grasp, down to every corner of the bottle, time-saving and labor-saving, no dead angle cleaning, brush head is made of silicone resin.
4. high temperature resistance :high temperature resistance, detachable design, can be cleaned with hot water after use; Safe protection of baby's health, so that bacteria no place to hide.
5.flexible and durable : the silicone bottle brush does not scratch the bottle, does not accumulate water, does not smell, does not deform, does not shed hair, is firm, elastic and durable.
6. multi purpose cleaning brush : it can easily clean all corners, crevices and other inaccessible areas. It is widely used in sports kettles, coffee machines, thermoses, bottles, straws and kitchen utensils.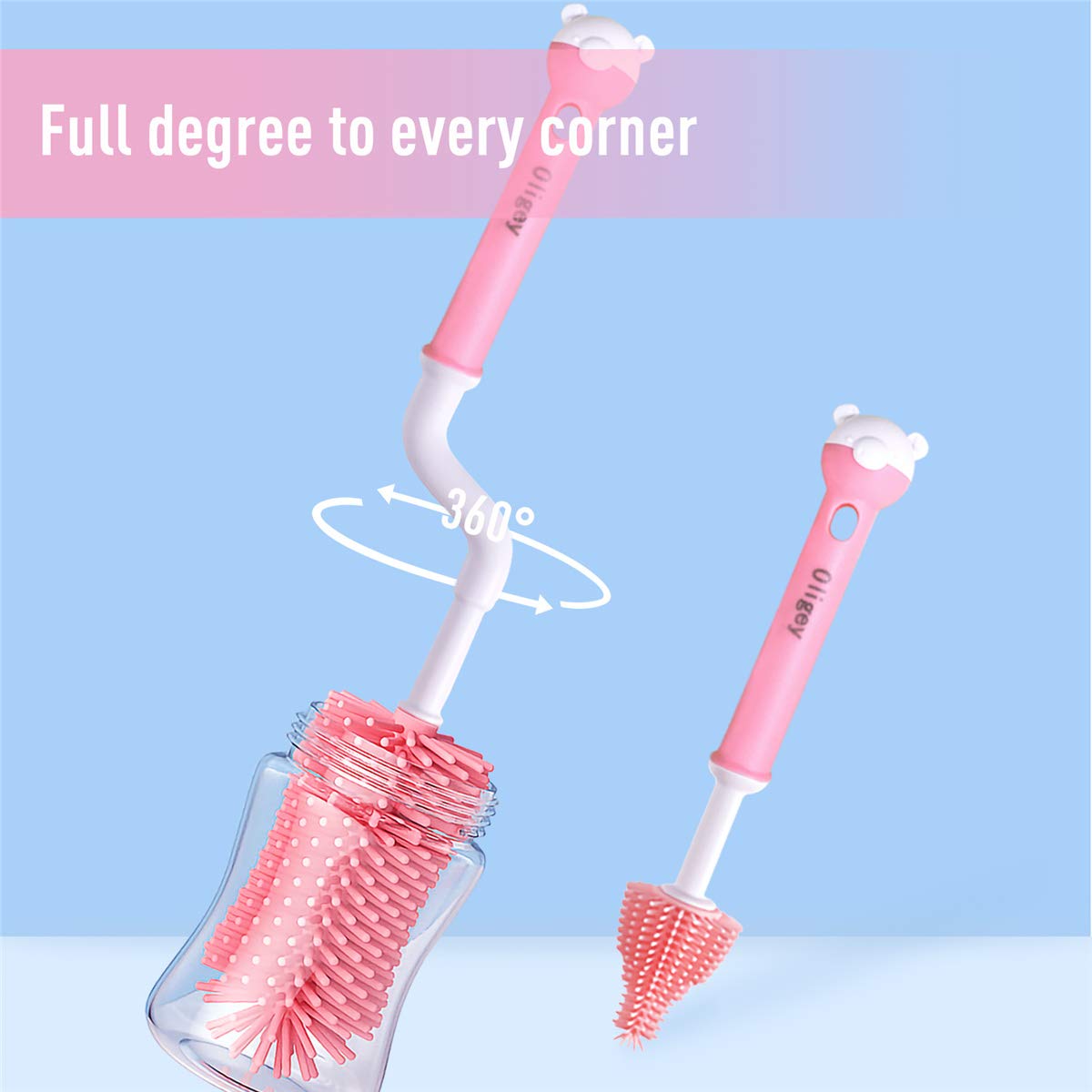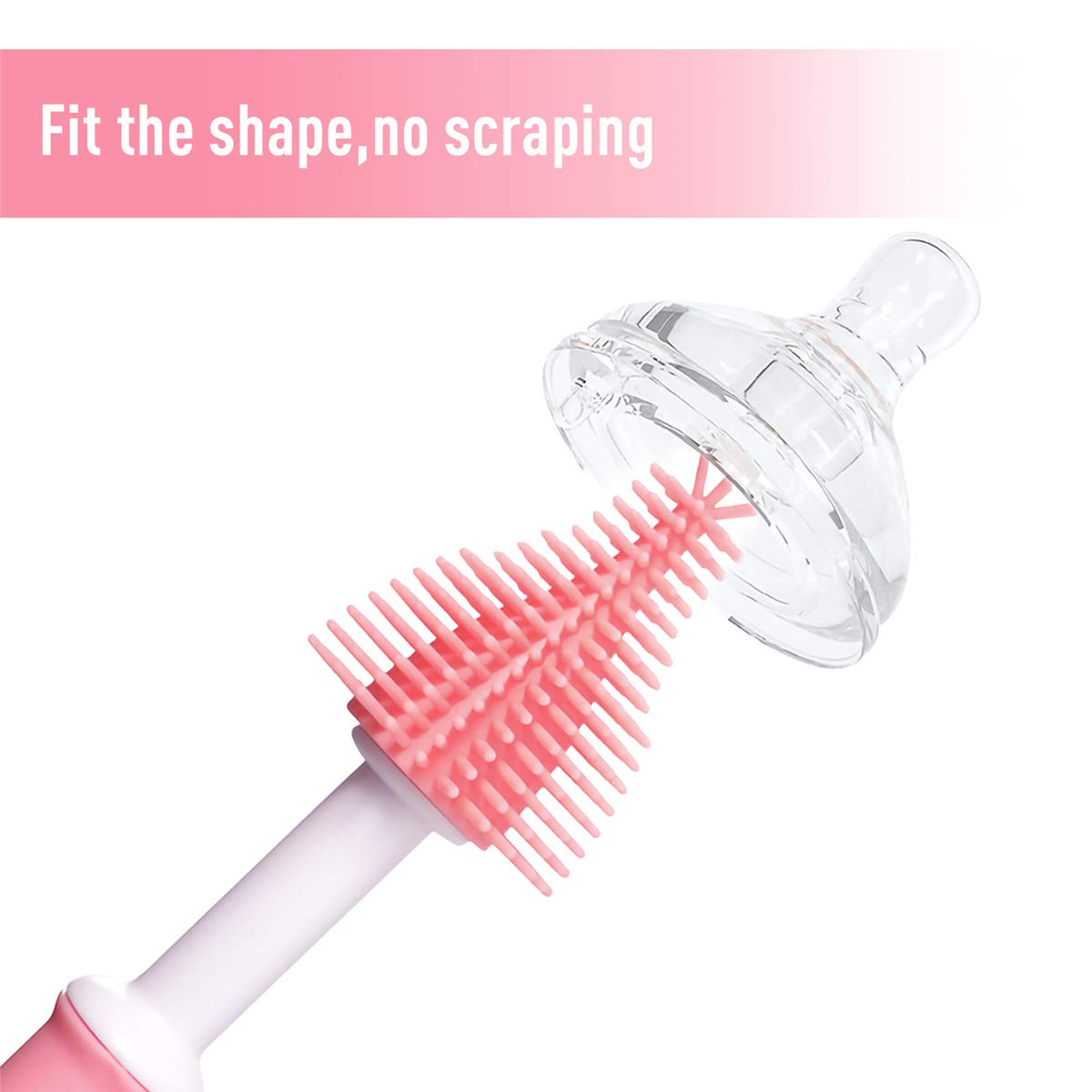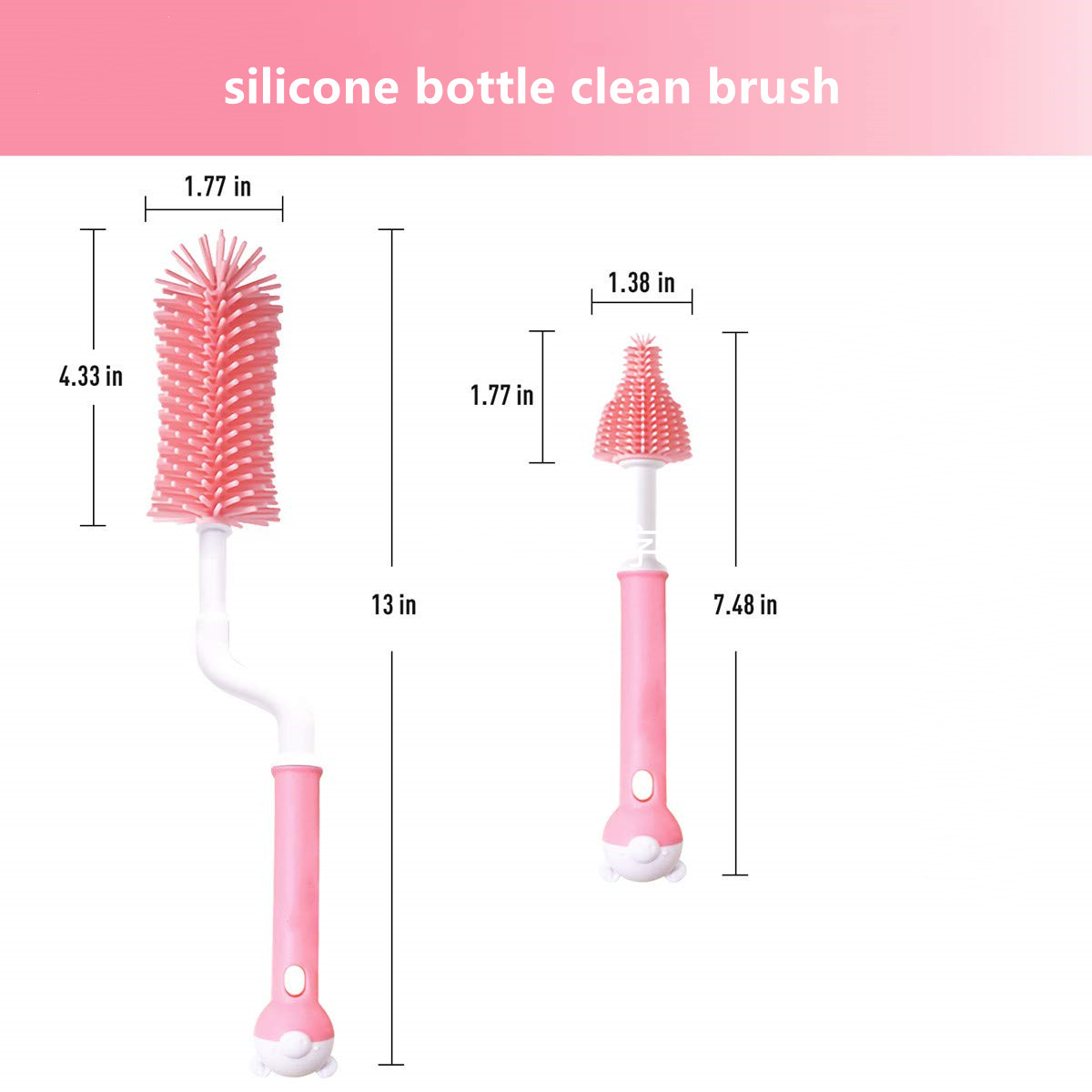 Wholesale Baby Silicone Bottle Cleaning Brush
For bottle cleaner more details, please contact us