Soft Conductive Adhesive Silicone Rubber Button Keypads with Conductive Pills
Price:
US $0.2-$0.4
●Customized your silicone rubber button,botton keypad,conductive pills.
●Made of silicone rubber, waterproof, dustproof, moisture-proof.
●100% brand new and high quality, durable, long service life.
●Eco-Friendly Material, meet FDA, RoHS, Reach
●Quality Guarantee, Certificated by ISO9001 & ISO13485
●Free samples offered.
Rubber Button is a kind of rubber products, silicone rubber button has excellent heat resistance, cold resistance, environmental resistance, electrical insulation, fatigue resistance and other characteristics.
Silicone Rubber button is widely used in electronic calculator, remote control system, telephone, wireless telephone, computer keyboard, learning machine button, cipher button, digital product button.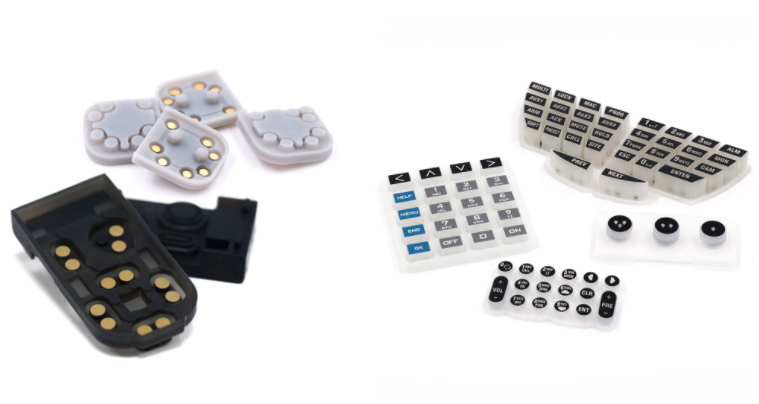 Our silicone rubber button include:single point silicone rubber button, remote control silicone rubber button, conductive silicone rubber button, mobile phone silicone rubber button, touch silicone rubber button, transparent silicone rubber button, keyboard silicone rubber button, cipher silicone rubber button, car rubber button, film silicone rubber button, radium carving silicone rubber button, reset silicone rubber button, home silicone rubber button, PC silicone rubber button, learning machine button, POS machine silicone rubber button, cipher buttonand digital product button, P + R button, patch type silicone button, etc.
Silicone Rubber Conductive Pills: conductive pills are frequently used in silicone keypads to short out the traces of a shorting pad on a printed circuit board. The material makeup is composed of a mixture of silicone and conductive material. Multiple carbon pills can also be utilized and designed into the part to ensure solid contact is made depending on the key shape, size and design of the keypad.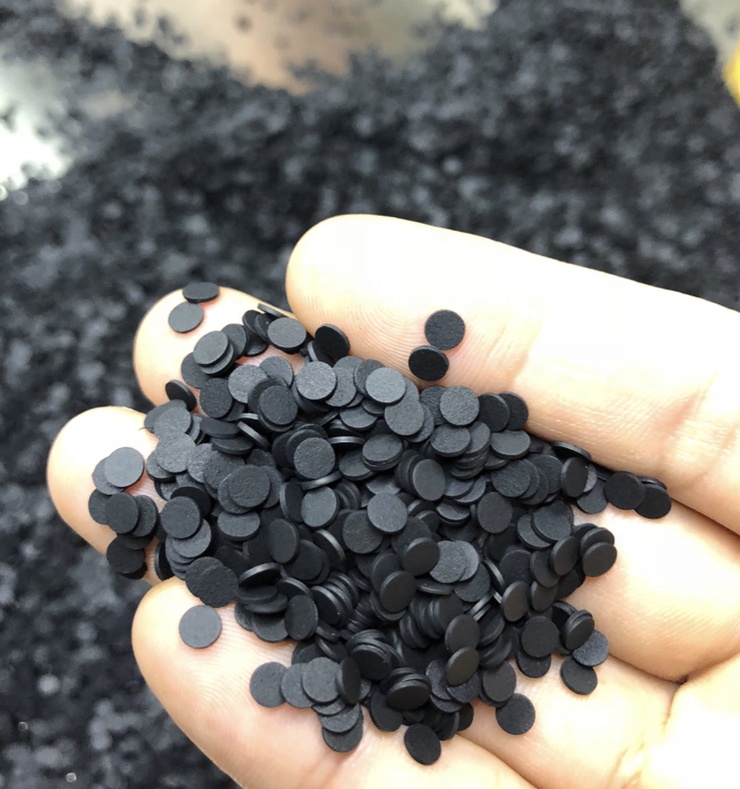 Service life of silicone rubber button & silicone button keypad & conductive pill
1. Load pressure: 20 to 500 G.
2. The contact resistance is less than 150 Ω.
3. Lifetime: 0.5 to 30 million times.
4. Working temperature: - 20 ℃,180 ℃.
5. Storage temperature: from - 30 ℃ to 200 ℃.
6. Contact elasticity: less than 12 million times.
7. Insulation resistance: greater than 10 to the 12th power, and at 500 Ω.
8. Insulation capacity: 25 to 30 kV / mm.
About US
We are a OEM manufacturer specializing in the development and production of silicone rubber products, with advanced production technology and excellent manufacturing process. Our silicone rubber buttons are mainly used in computer, communication, consumer electronics and other fields. We can produce all kinds of keyboard buttons according to customer requirements and 3D drawings or samples. Our rich production technology and production equipment enable us to better serve our customers with high quality products and competitive prices.
Strength manufacturers, quality assurance, factory inspection. Can be designed according to customer requirements mold production.
[Product Type]: customize all kinds of silicone rubber button & rubebr button keypad & onductive pill
[Product Material]: environmental protection material(NR, NBR, SBR, CR, EPDM, TPR, TPU, Silicone, AEM, ACM, FVMQ, Fluorosilicone, FKM, VITON, FFKM HNBR, PU and so on.)
[Product specification]: Colors/hardness/Shape customized available.
[About Packaging]: customized packaging according to customer needs
[About Delivery]: guarantee the quality of customers and deliver on time
[About Samples]:free samples offered.