Feeding 5 Pieces Silicone Baby Training Feeding Set
Price:
US $13-$15
-Made of flexible, unbreakable, and Waterproof Silicone. BPA-free.
-High temperature resistant, can be used in dishwasher and microwave oven;
-Silicone divide plate and bowl never break or damage surfaces for better home and baby safety.
-Our baby dishes are made with dishwasher safe silicone, so you can spend less time cleaning.
-Bright and colorful colors attract baby's attention to make learning more fun.
About Silicone Baby Feeding Set:
Melon baby accessories is an exciting milestone! Your baby will learn many new things during meals, including how to feed and how much to eat, and explore and experience different foods and tastes.
To help you understand how and when to transition your baby from milk to solid food, we have a series of convenient feeding sets, including:
Silicone divided plate
Silicone bowl
Silicone + stainless steel baby spoon
Silicone snack cup
Waterproof silicone Bib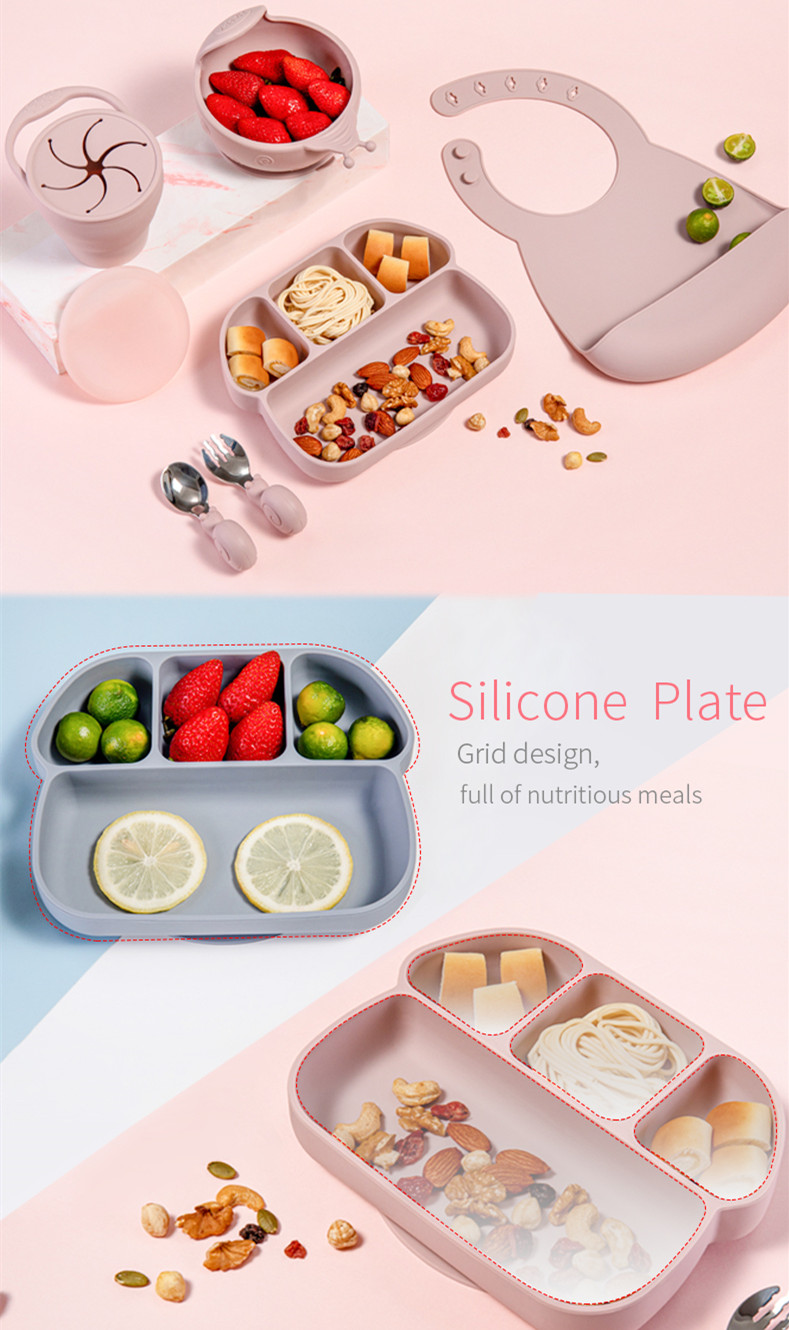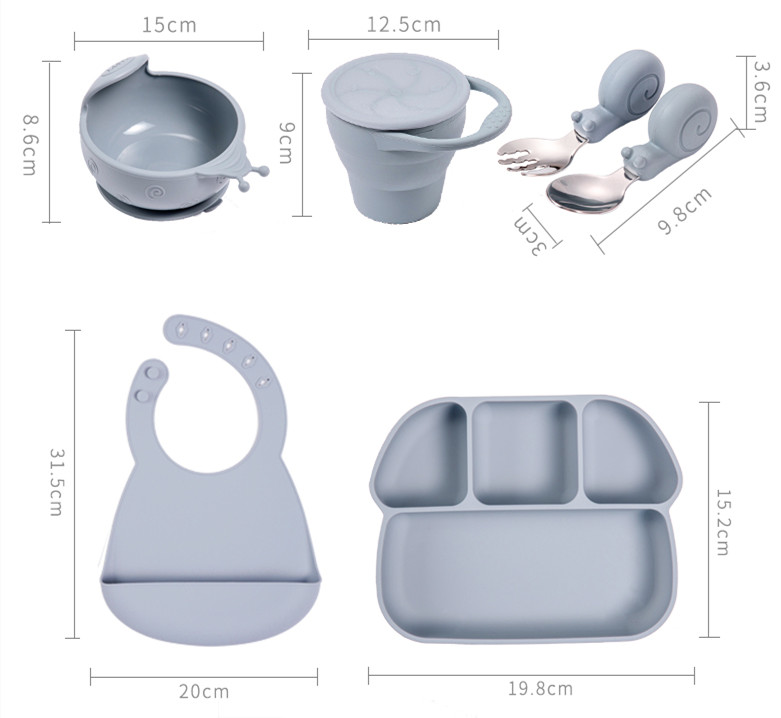 About Materials
100% food grade silica gel, free of BPA and other harmful substances
ISO 13485 certified clean space production
Notes:All products are food grade tested, which means they do not contain harmful chemicals such as phthalates, heavy metals, bisphenol, PVC and formaldehyde.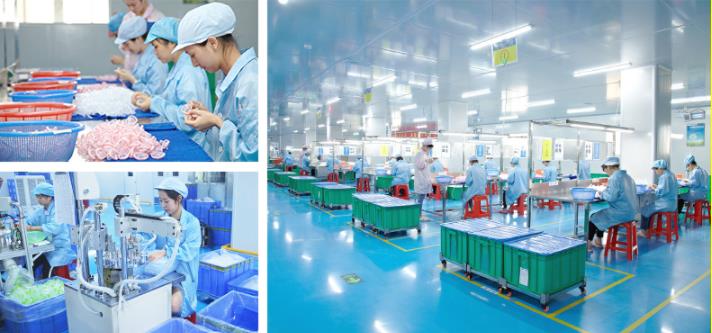 About Customize Your Style
Yes, no problem
Please contact us and share your drawings or samples
If the drawing, we have a professional design team, design belongs to your unique style
We can provide you with services from design support, material selection, prototyping, mass injection molding and clean room injection molding to turn your idea into a real market.
Any colors, sizes and styles with silkscreen logo, embossed or debossed logo are available.Customers' designs/samples are welcomed.
FAQ:
Q:Can I customize our own baby feeding set?
A:Yes, of course. It can be customized according to the drawings you provide or sample or draft drawing.
Q:Can I customize our own logo?
A:of course. It can be customized according to the drawings you provide.
Q:What is your delivery time?
A:For inventory, we usually ship within 3 days after full payment, and 30-45 days for custom orders.
Q:Do you provide samples?
A:Yes, we usually provide samples free of charge. For some customized products, we need to charge the
sample fee, but this will be returned after the formal order.
Q:Is there any discount for bulk order?
A:Yes, you can send email. Tell us to get the demand and we will design a better solution for you.
baby toy,baby nipple,baby goods,silicone pacifier,soother,baby care,silicone teether,silicone baby teether,filled baby teether,silicone toy baby.