100% Medical Silicone Baby Teether
Price:
0.28USD/pcs up to 0.76USD/pcs
--Materials: medical grade silicone, 100% free from BPA, PVC and phthalates, soft and clean, Safe for infants.
--Color: transparent, pink, green, purple
--Easy to clean: can be used for washing machine and dry cleaning, saving your time.
--Help your baby relieve pain: it can help relieve the pain of gums and teeth, and protect your baby from being scratched by yourself.
--Soft touch: LSR pacifier is one piece, so it doesn't pose a choking hazard with soft material, suitable for baby chewing and sucking, will not cause harm to baby's mouth.
--Attract baby's attention: a variety of colors and patterns to focus the baby's attention.
FAQ:
Q:Can I customize our own baby teether?
A:Yes, of course. It can be customized according to the drawings you provide or sample or draft drawing.
Q:Can I customize our own logo?
A:of course. It can be customized according to the drawings you provide.
Q:What is your delivery time?
A:For inventory, we usually ship within 3 days after full payment, and 30-45 days for custom orders.
Q:Do you provide samples?
A:Yes, we usually provide samples free of charge. For some customized products, we need to charge the
sample fee, but this will be returned after the formal order.
Q:Is there any discount for bulk order
A:Yes, you can send email. Tell us to get the demand and we will design a better solution for you.
baby toy,baby nipple,baby goods,silicone pacifier,soother,baby care,silicone teether,silicone baby teether,filled baby teether,silicone toy baby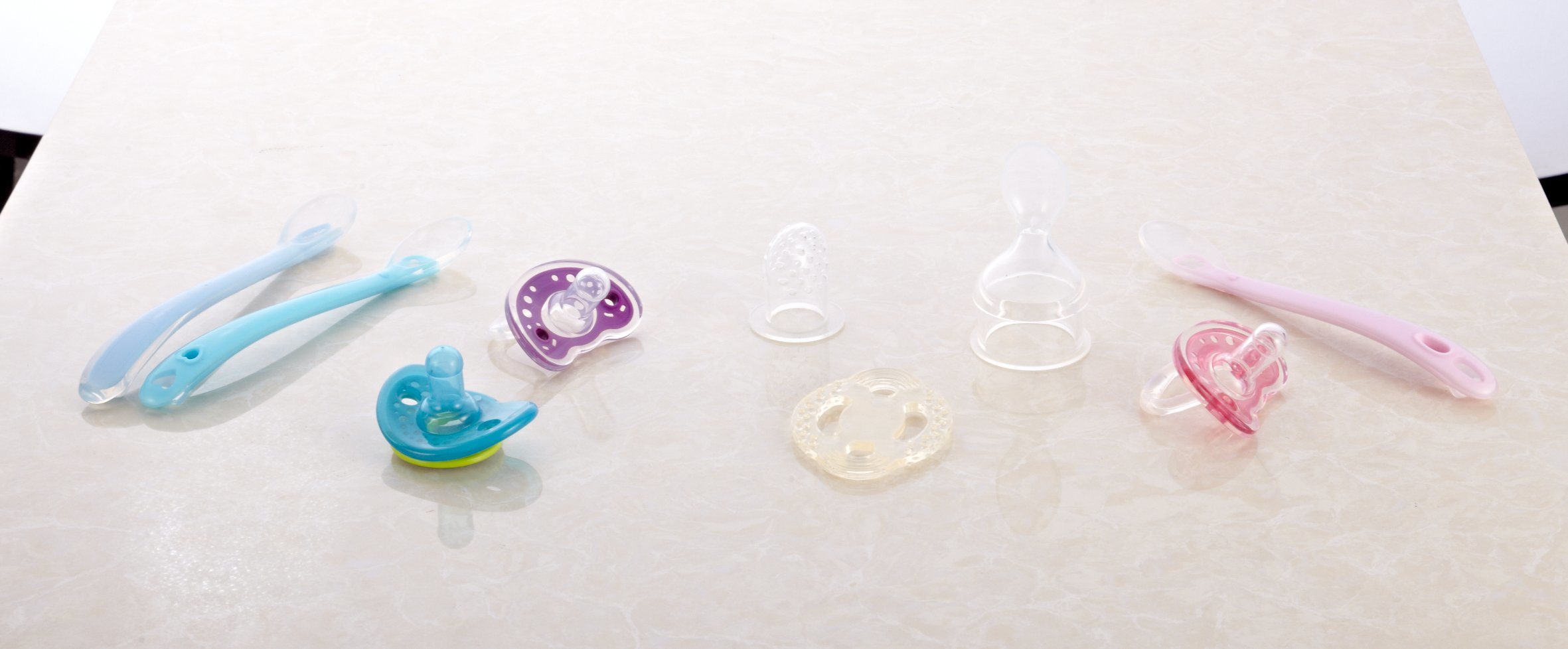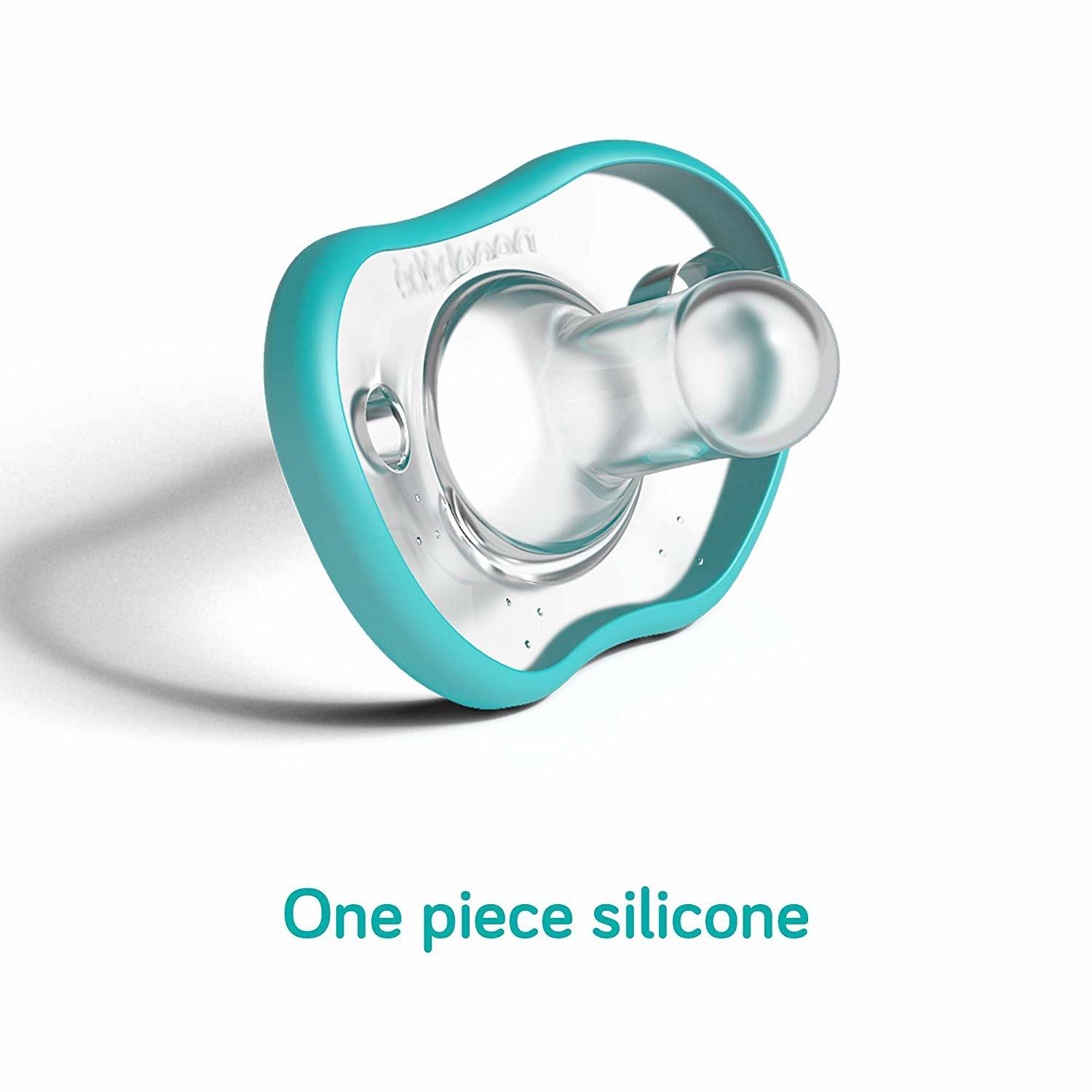 Technical Specification:
1.2k injection molding available in many hard-soft and soft-soft,multi-hardness combinations
2. Available in multi-color options
3. two-component parts are leak-proof as they are fully bonded in mould
4.competitive price, fully fit to purpose product in high volumes
5.Flash-Free, No need for Secondary deflashing
6. Custom 2shot injection molding, Co-injection or silicone to silicone or LSR- to -plastic bonding depending on your specific application needs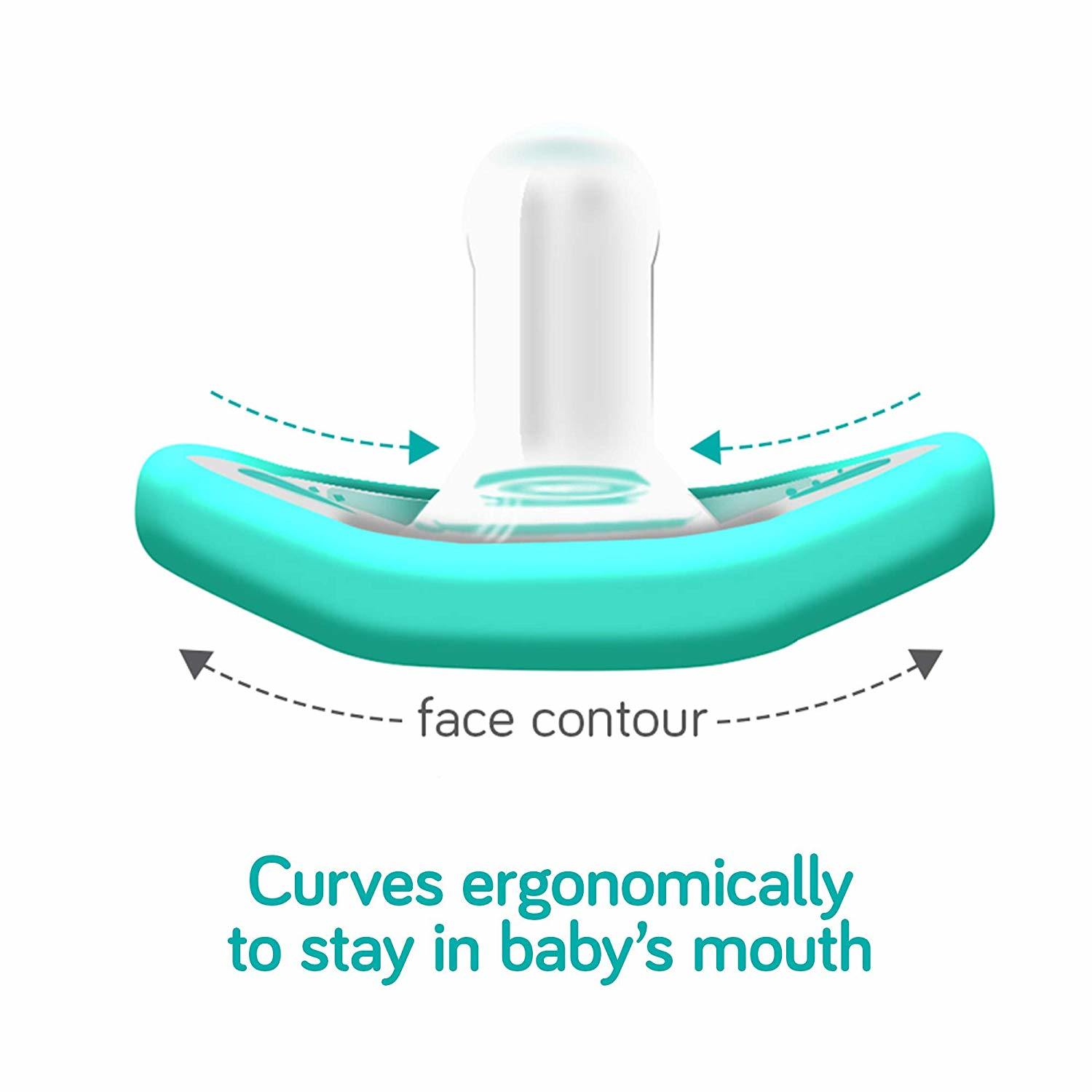 Melon Rubber, as one OEM professional silicone&plastic injection molded components manufacturer
with services ranging from design support, material selection, prototyping, high volume injection molding and clean room hygienic injection molding for customers in the
medical/healthcare, sanitary, consumer, mother and child care, and industrial markets.
For example baby accessories,
Melon has participated in the development of silicone bottle, breastfeeding products, pacifiers and teethers, cups and solid feeding innovations.