What is liquid silicone rubber used for?
Liquid silicone rubber becomes perfect material for manufacturing rubber parts & products. It is totally different from conventional processes. It can be used in a wide range of industrial applications such as medical, aerospace, infant care, automotive, electronics, and many others.
Liquid silicone rubber is a two-part material which can be injected into a mold in order to fabricate a part. It is awfully versatile in the electrical industry. It provides ease of processing, consistent part quality, high volume molding, and enhanced productivity. The liquid silicone rubber is considered to be the best and perfect material for all applications due to its matchless properties.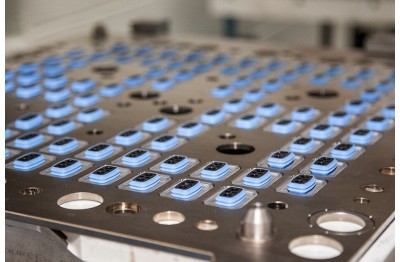 The liquid silicone rubber parts characteristics are listed below:
Durable
The liquid silicone rubber parts have an extreme temperature which is perfect for components. Parts fabricated through this molding are fire retardant so it will not melt. Therefore components are created via injection molding methods.
Excellent insulating property
It has outstanding insulating properties which offer an attractive option for an electrical applications host. Liquid silicone performs both low & high temperatures when compared to the traditional insulating material.
Chemical resistance
Another main feature of liquid silicone rubber parts is chemical resistant. It resists oxidation, water and some other chemical solutions like alkali and acids.